Queer Apparel Label HOMOCO Drops Tom of Finland Centennial Collection
A workwear-inspired apparel range featuring This is Amit's illustrations.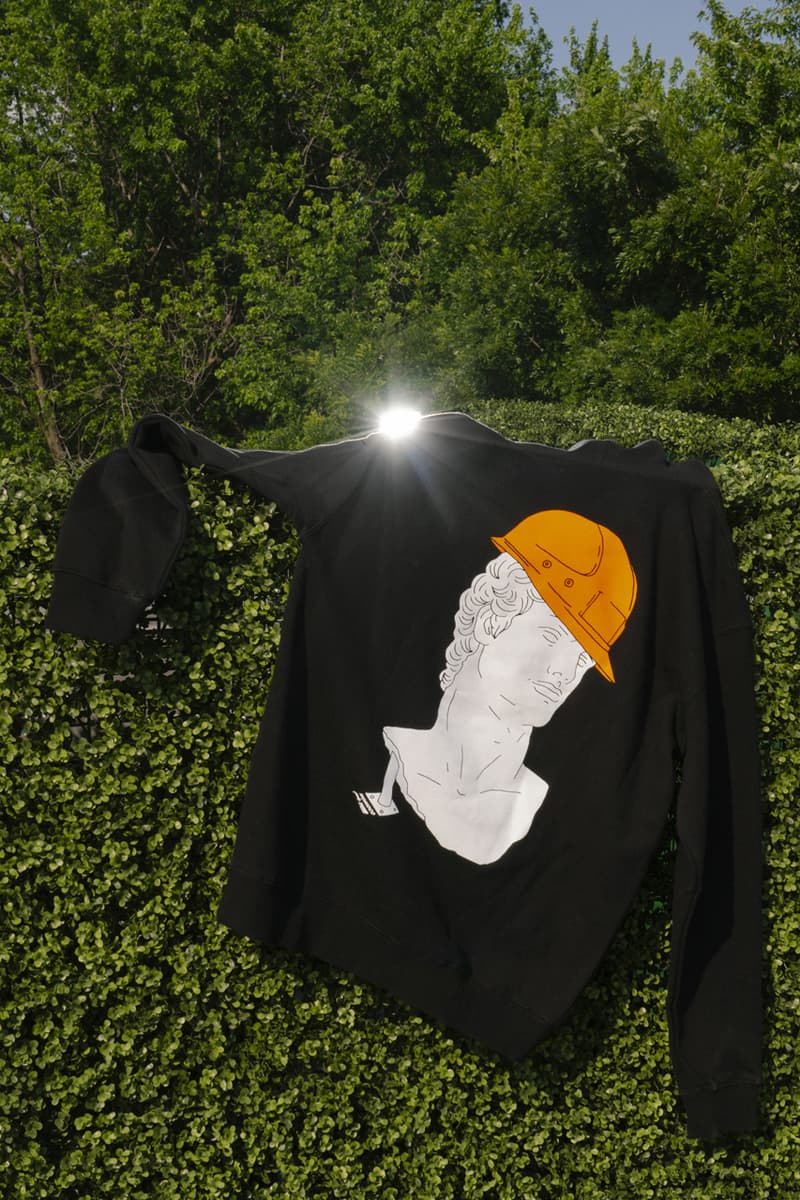 1 of 16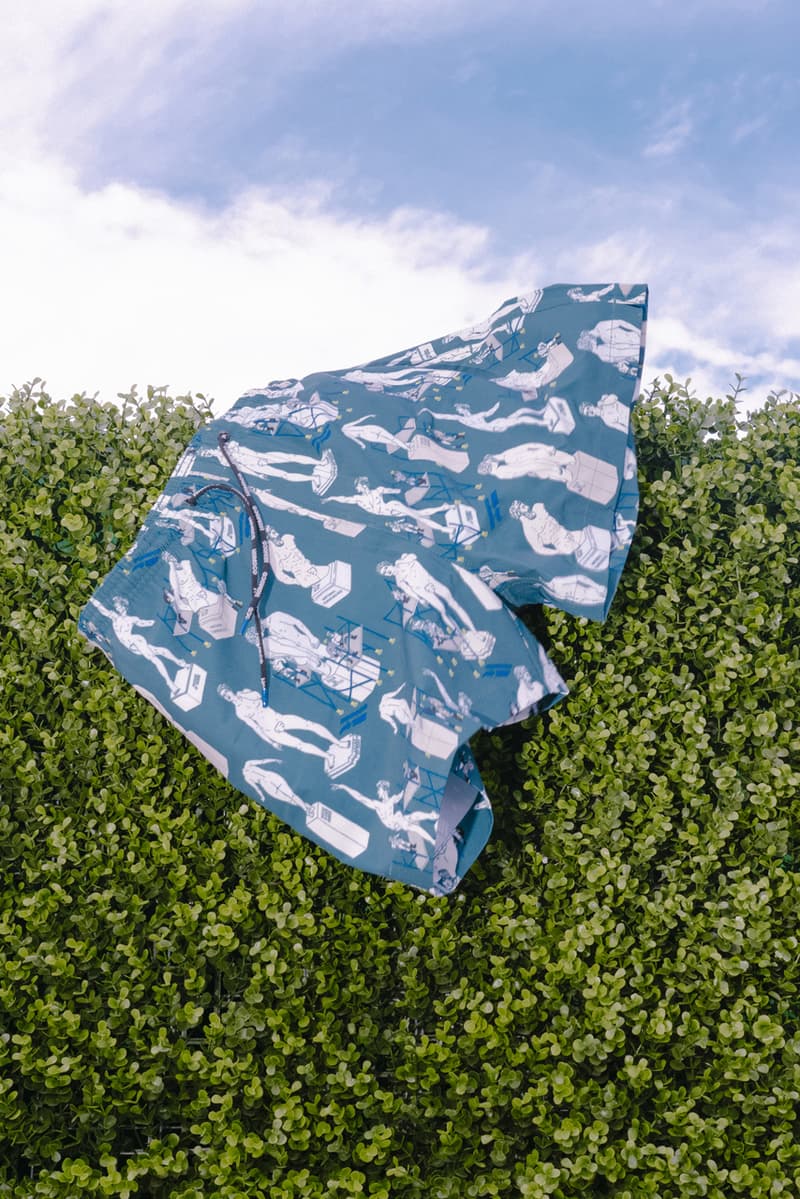 2 of 16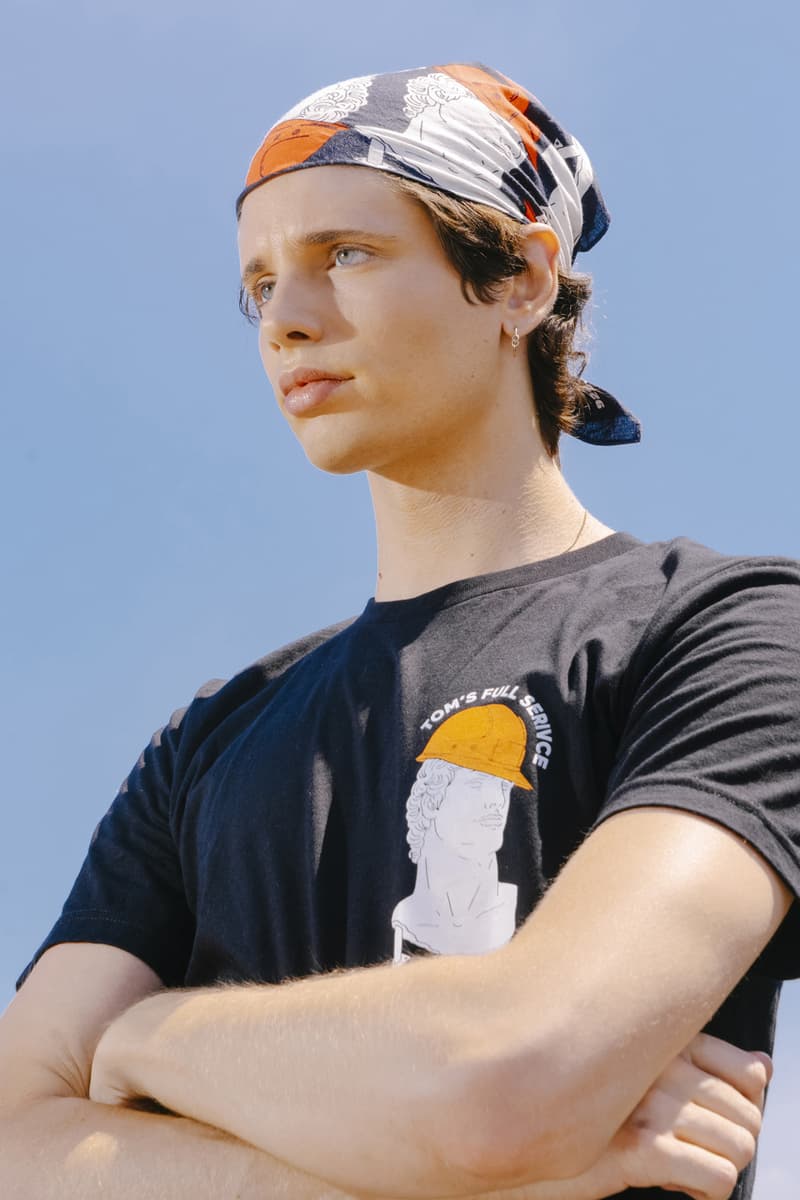 3 of 16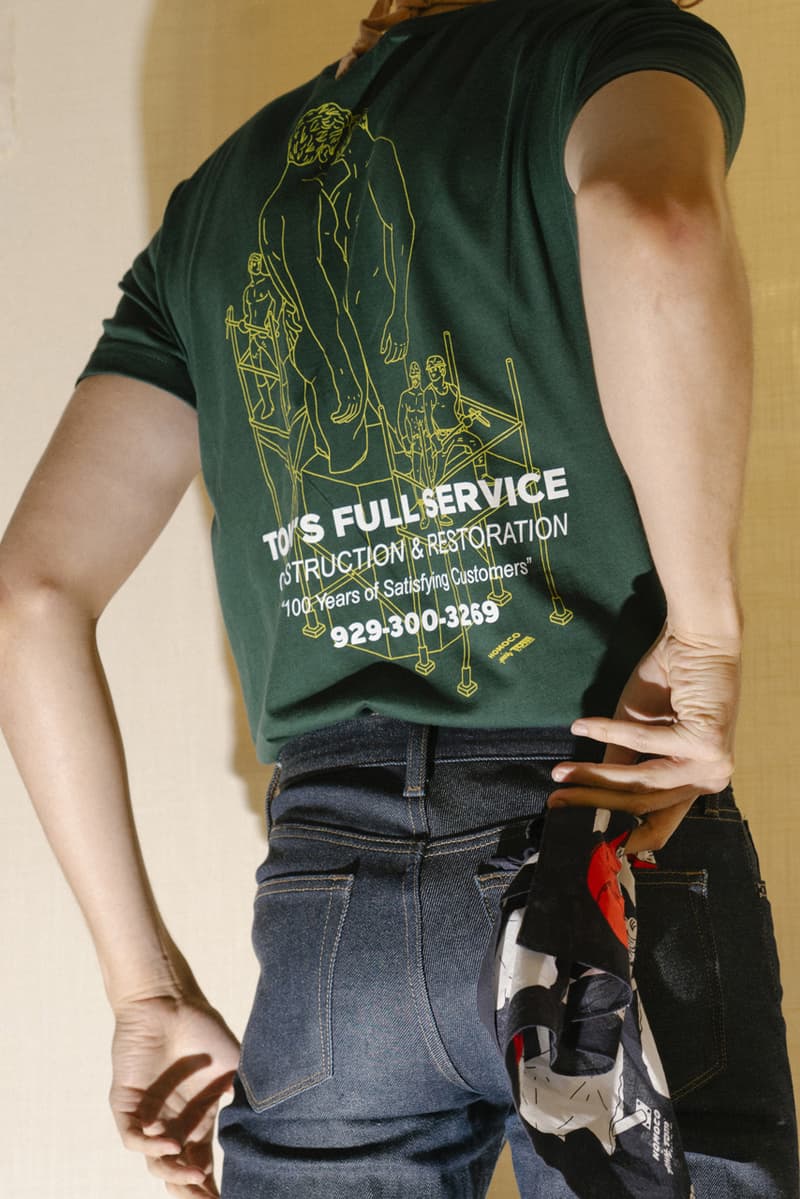 4 of 16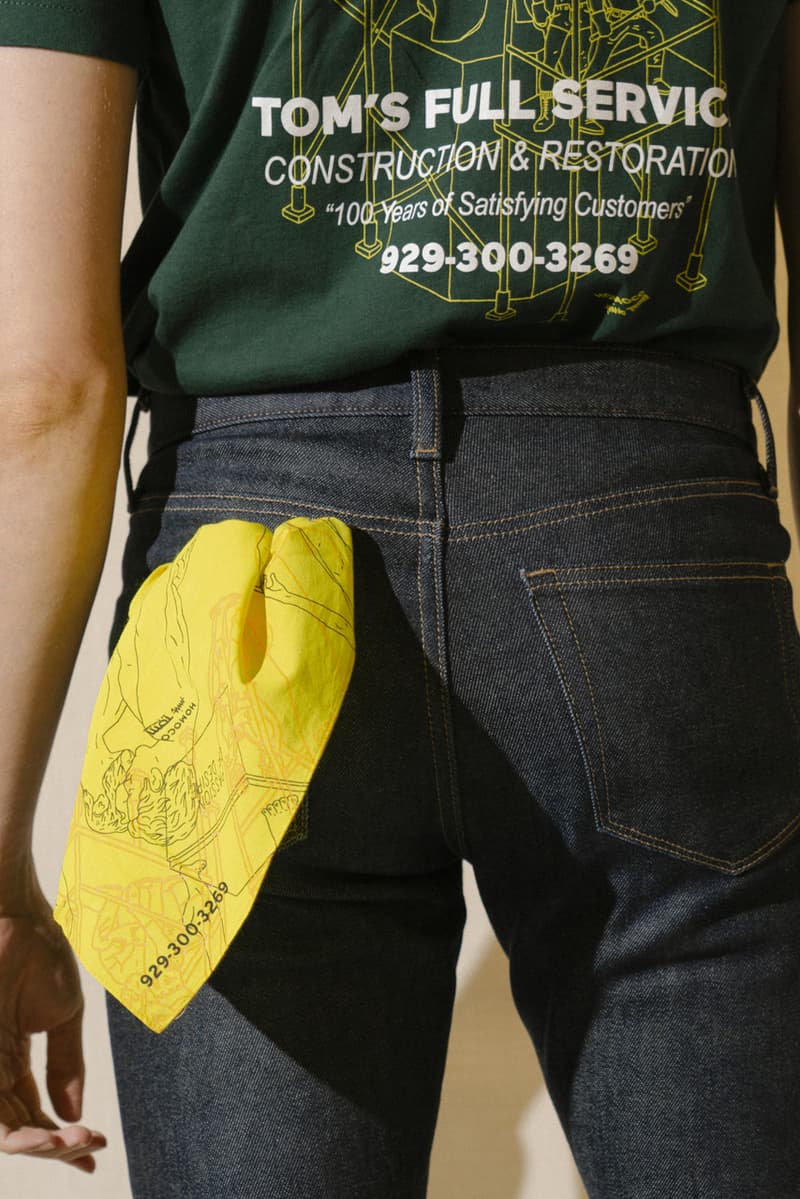 5 of 16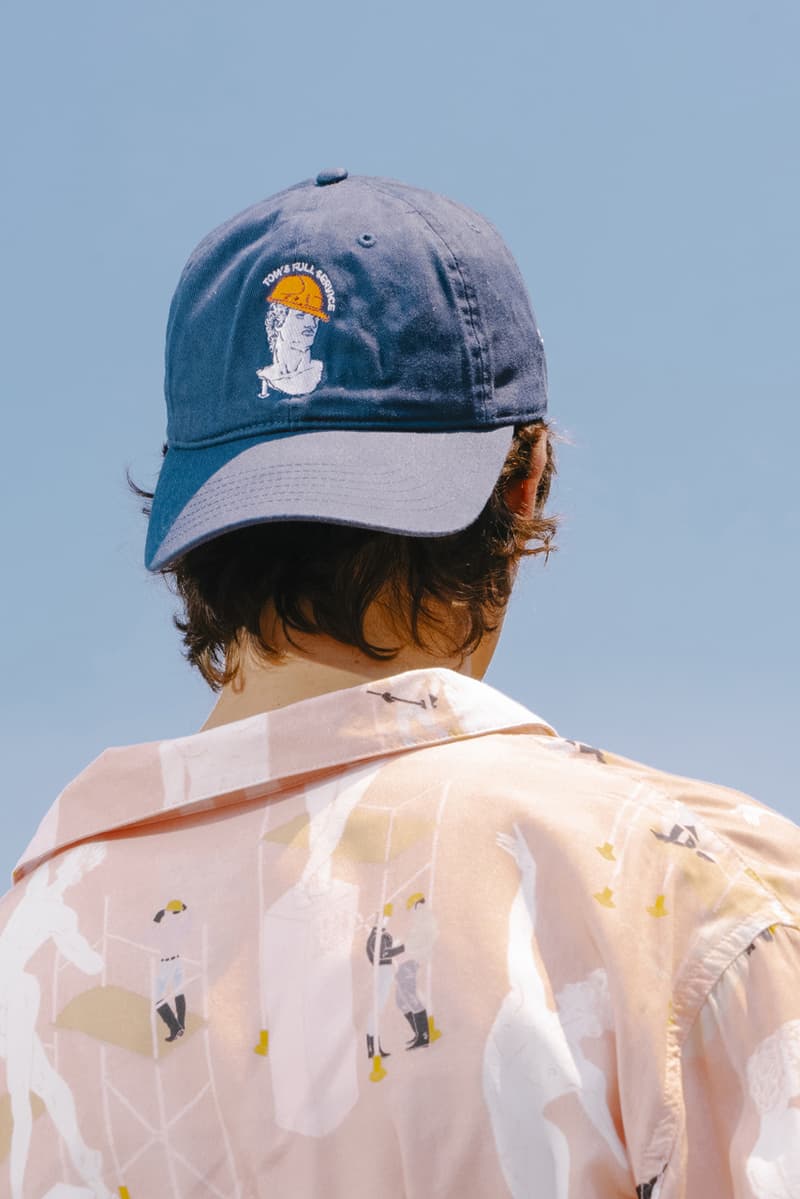 6 of 16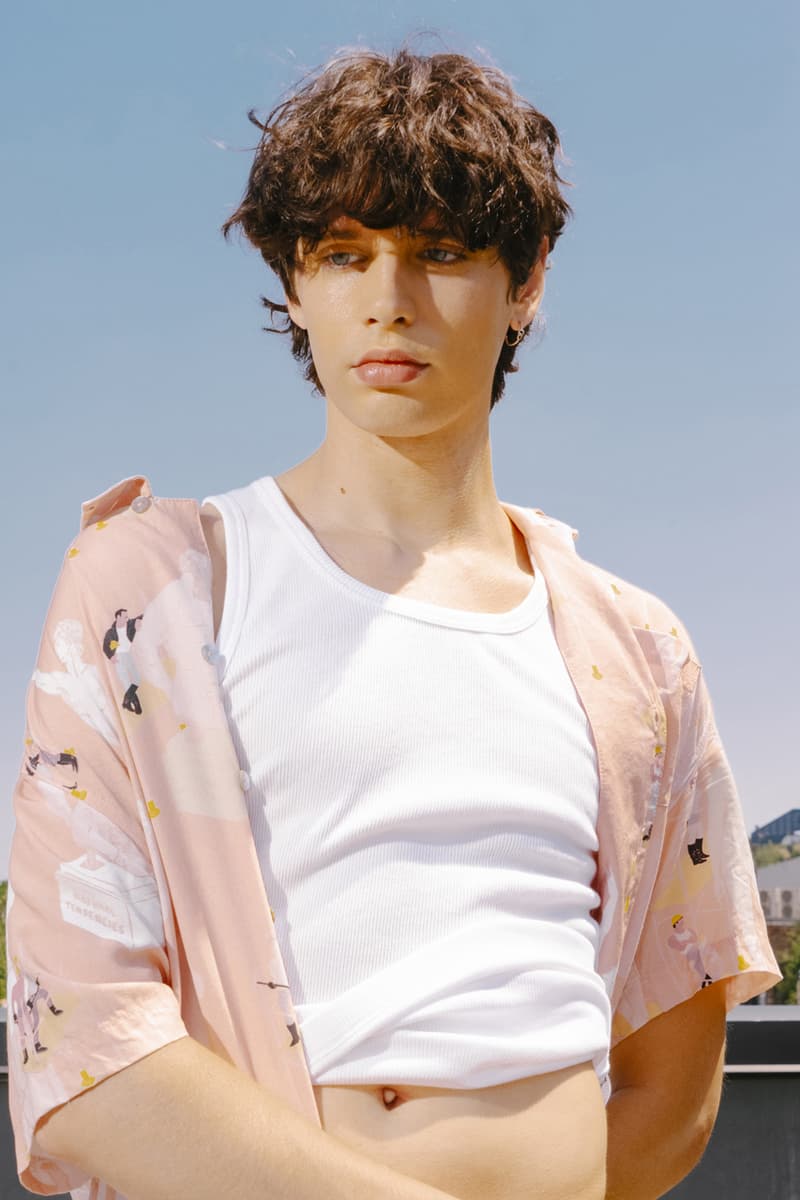 7 of 16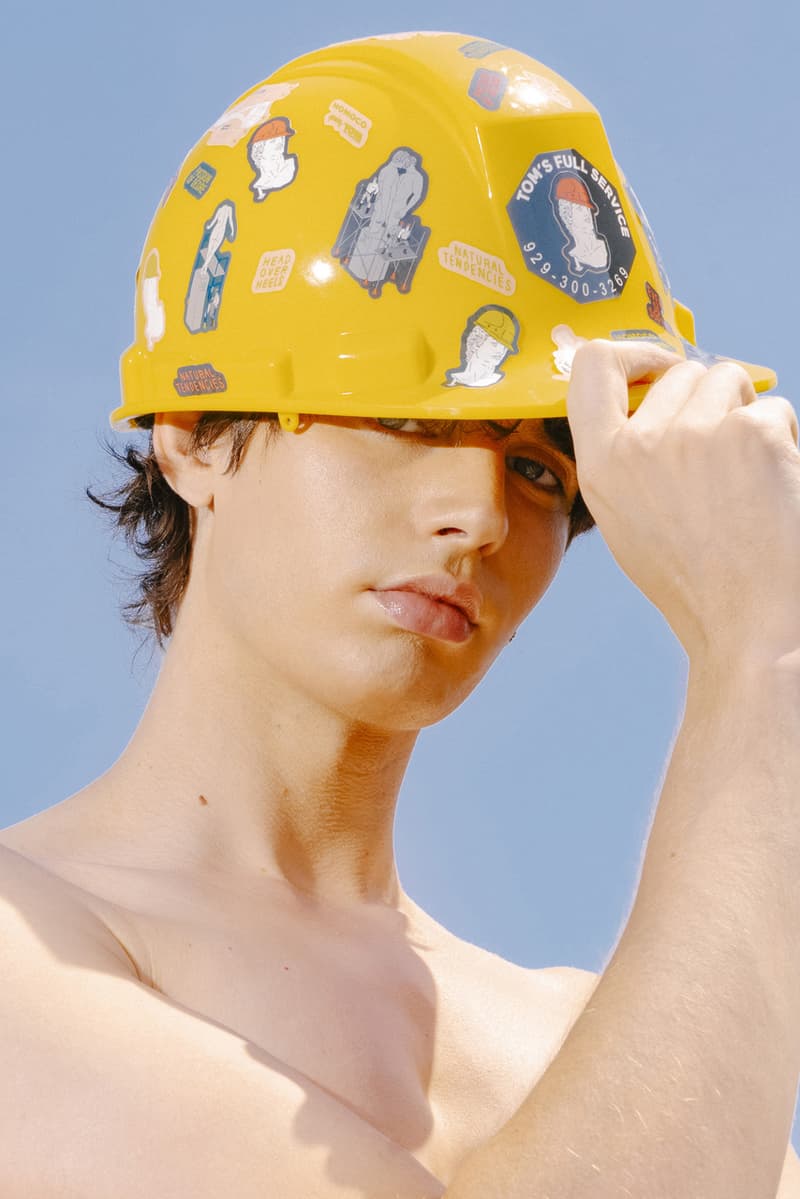 8 of 16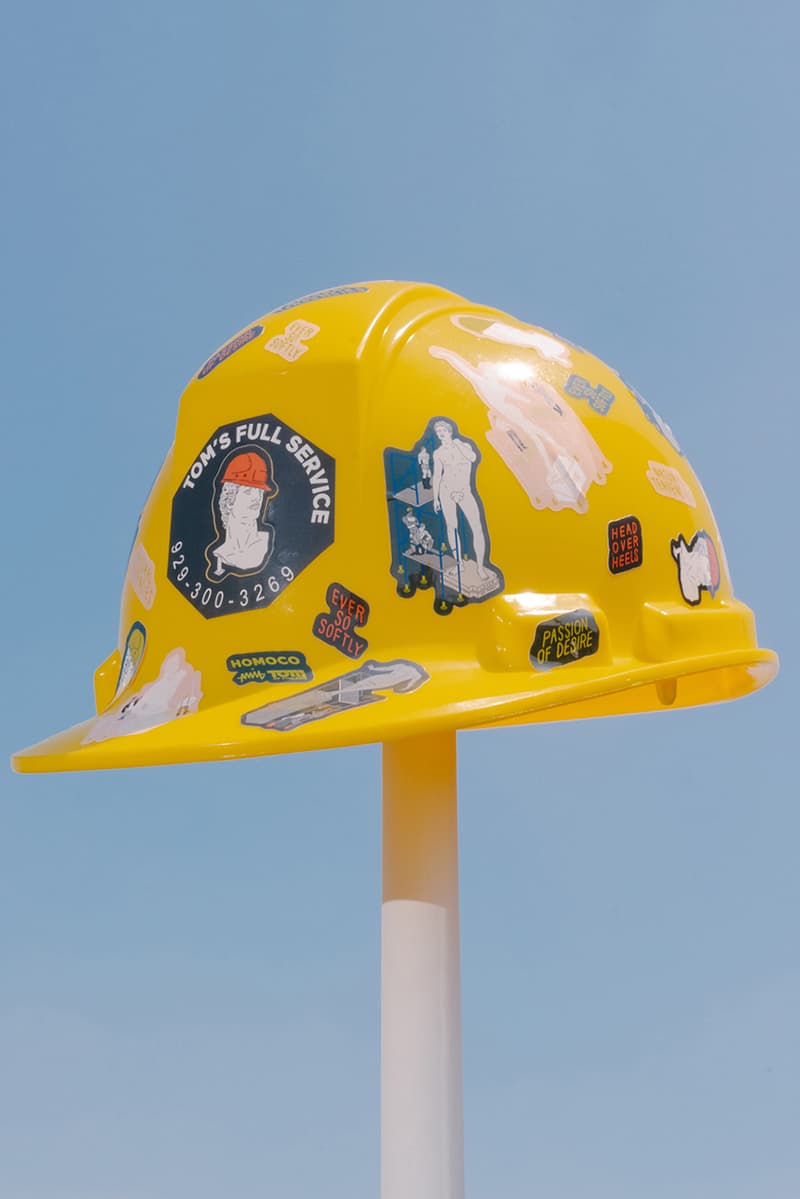 9 of 16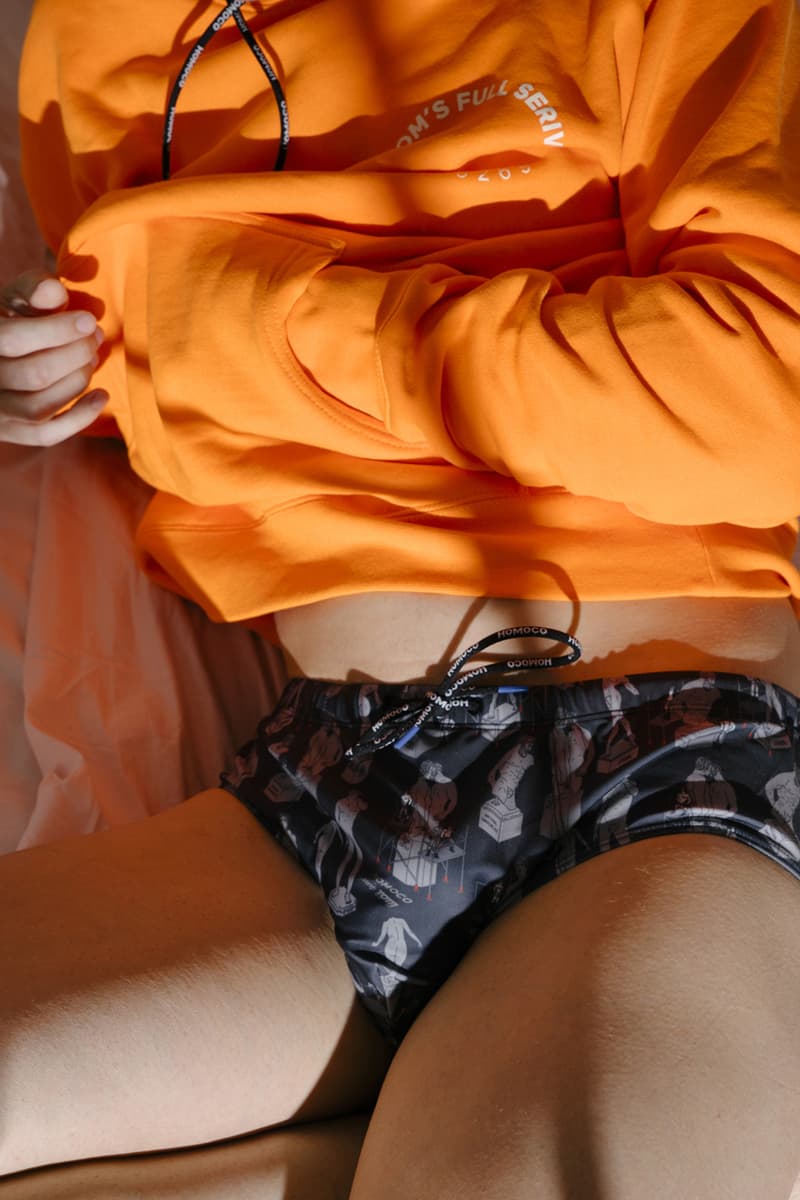 10 of 16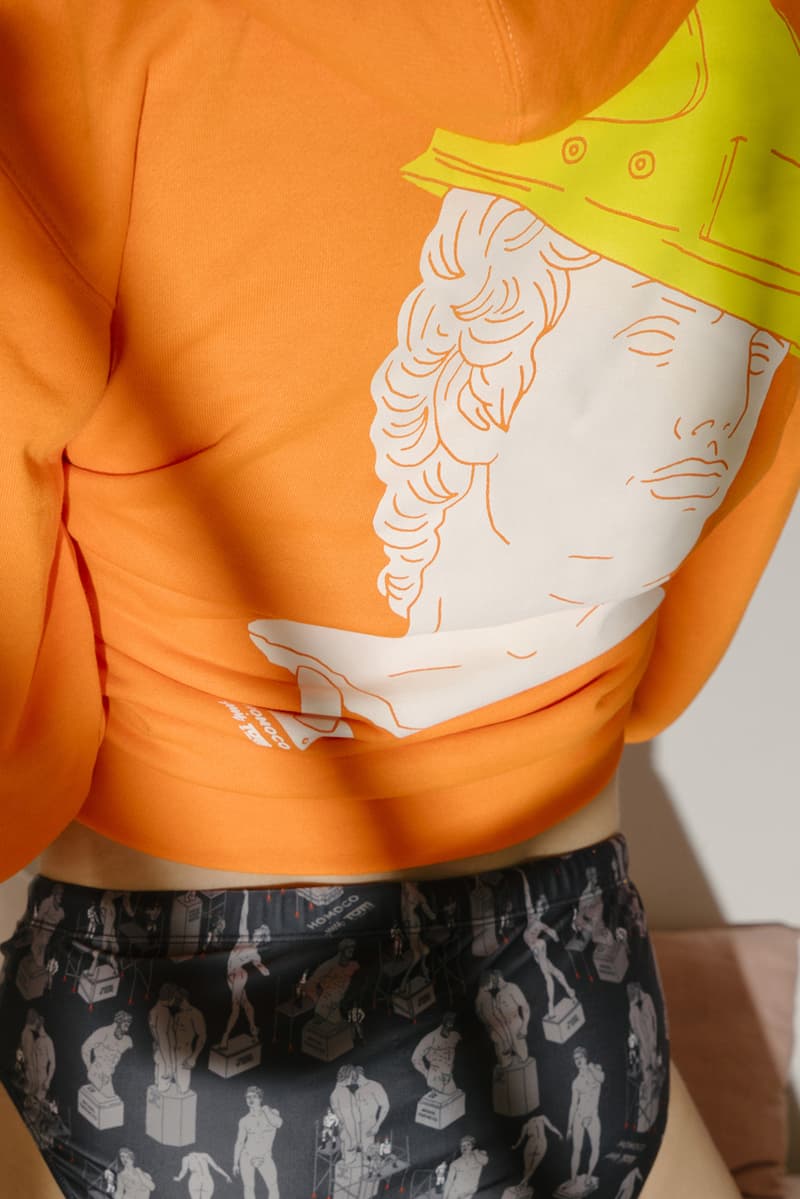 11 of 16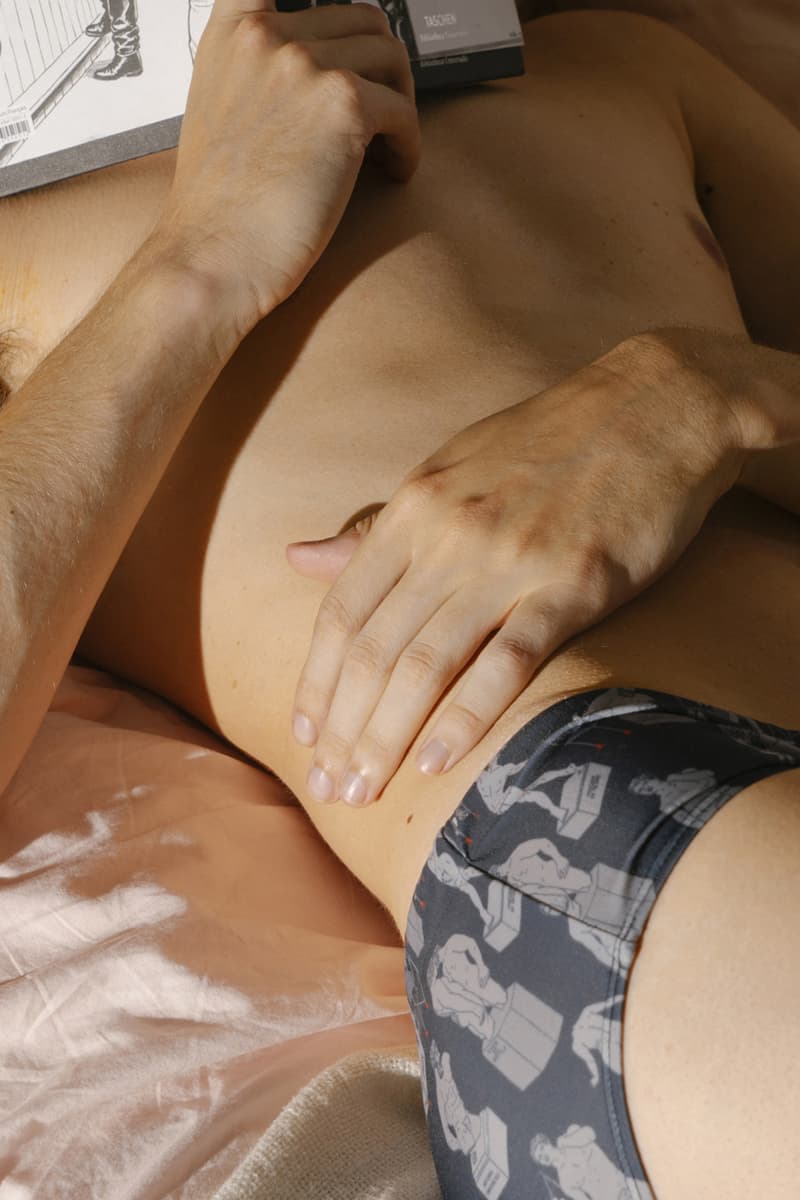 12 of 16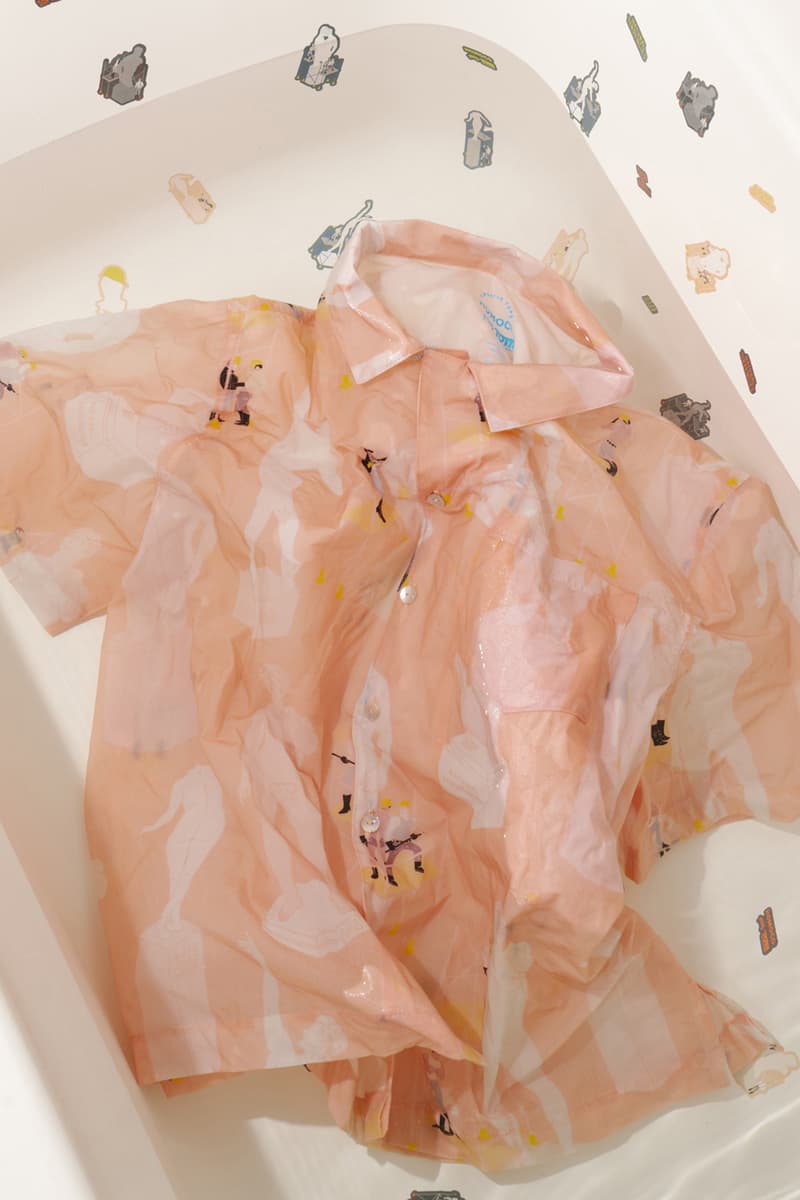 13 of 16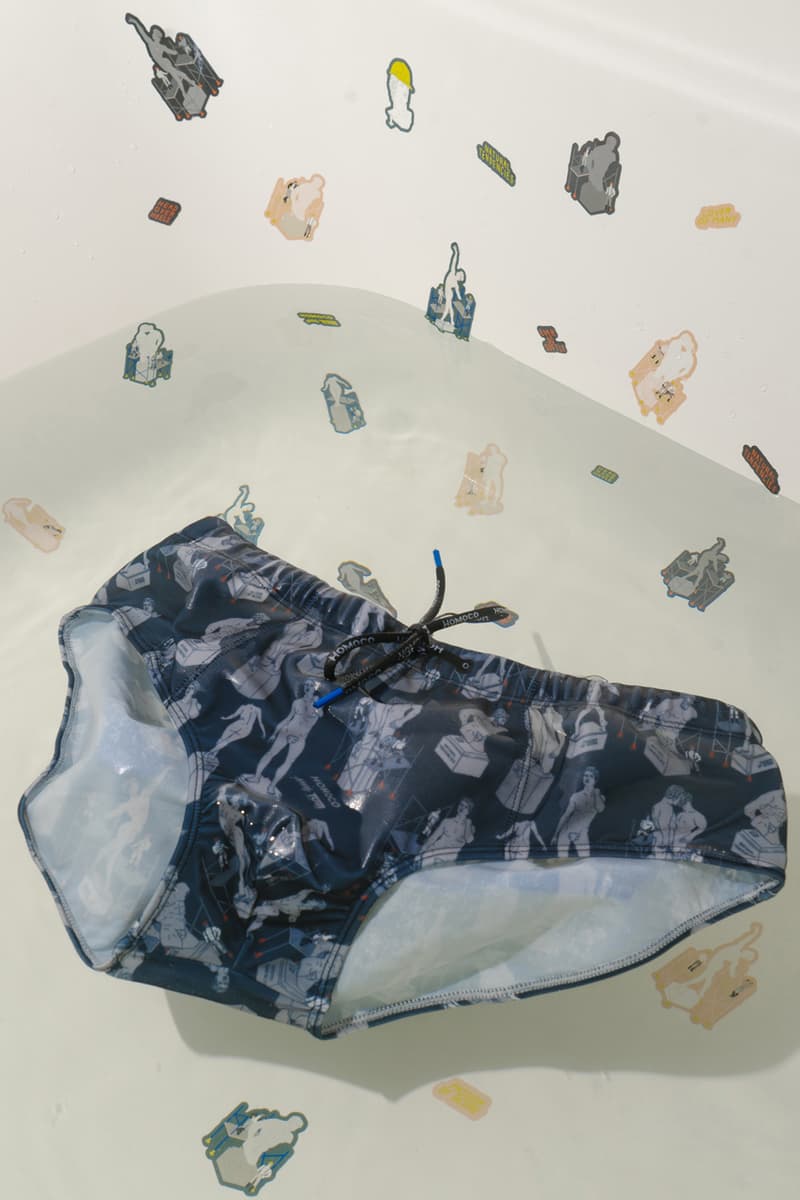 14 of 16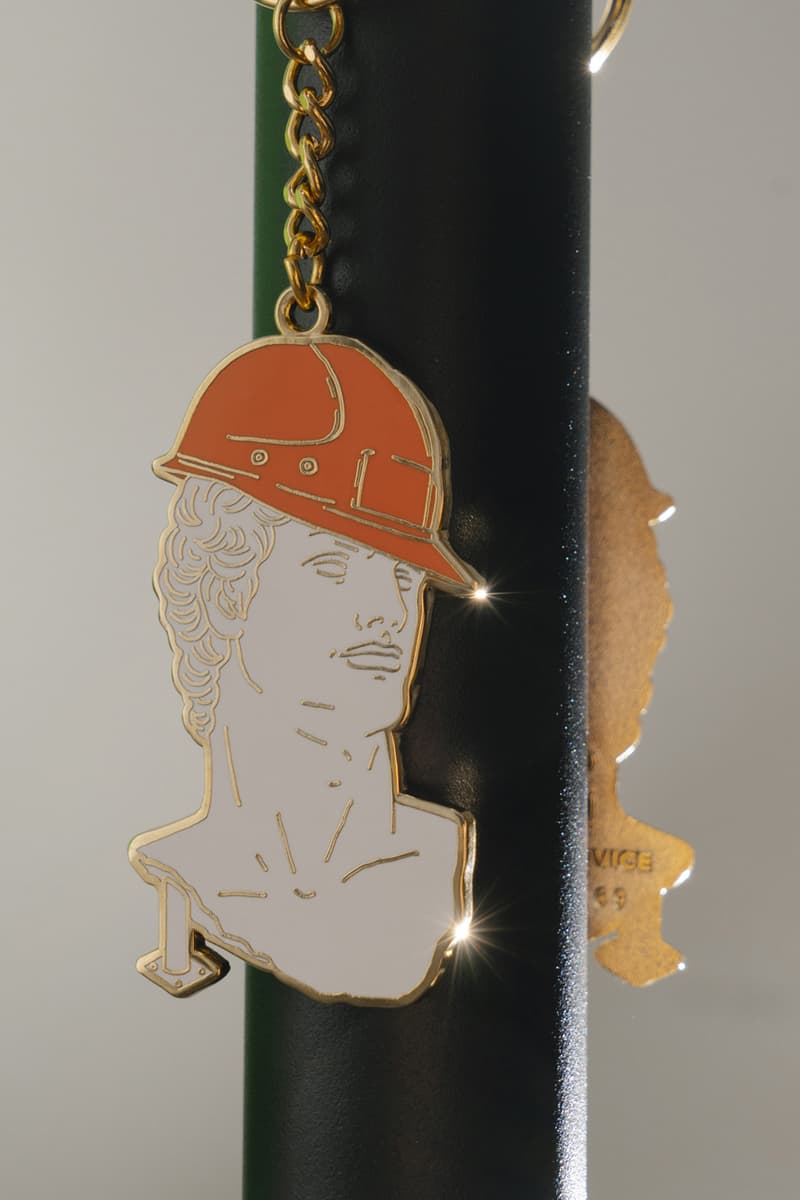 15 of 16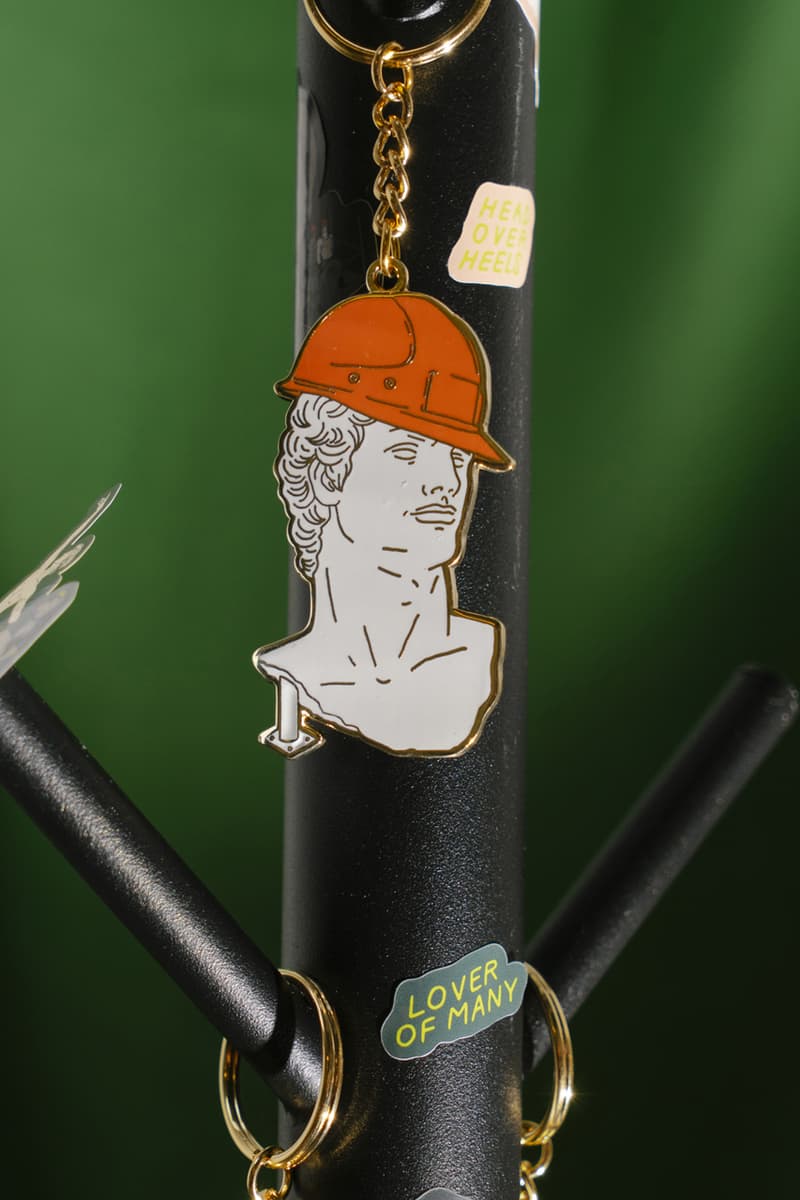 16 of 16
To commemorate the hundredth birthday of homoerotic artist Tom of Finland, queer-friendly summer apparel brand HOMOCO commissioned This is Amit to create graphics that reframe the legendary Finnish illustrator's legacy for 2020. The resulting designs are a playful hybrid of classical forms and contemporary workwear, a nod to the construction workers and laborers often drawn by Tom himself.
HOMOCO printed This is Amit's "Tom's Full Service" imagery across sweatshirts, tees, hats, bandannas and swimwear, a playful blue collar update rooted in contemporary graphic design. Michelangelo's David appears alongside other sculpted male physiques that occasionally tote hard hats to reinforce the nod to workwear. HOMOCO's ethical supply chain yields recycled polyester and tencel textiles and the apparel is abetted by playful stickers that feature co-branding and This is Amit's imagery.
Small details inform the collection, like a printed phone number (929-300-3269) that redirects callers to a rare recording of a Tom of Finland dirty talk tape. This is Amit also emphasized a specific color palette for the range, explaining that "The forest greens represent cruising in nature, the blacks and charcoal-greys represent Tom's ink and pencil drawings, the safety green and safety orange refer to construction worker's uniforms, and the pinky-peaches are a wink and a nod to the peach emoji."
The three-way collaboration is available on HOMOCO's web store and at the Tom of Finland Store. A portion of all sales will benefit SAGE and another portion of sales will support the Tom of Finland Foundation.
For more sunny styling, check out Que La Famille's idyllic Summer 2020 drop.