Peaches Is Redefining Garage Culture From South Korea to L.A.
Answering the niche market of "car styling."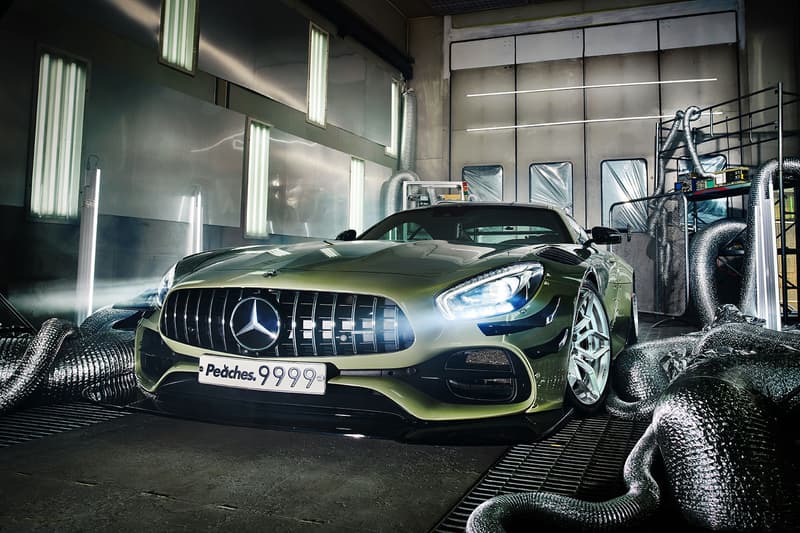 1 of 5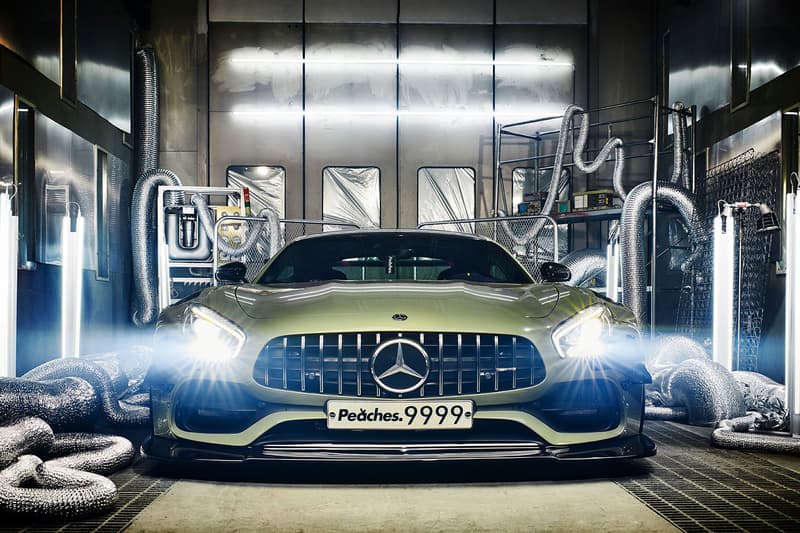 2 of 5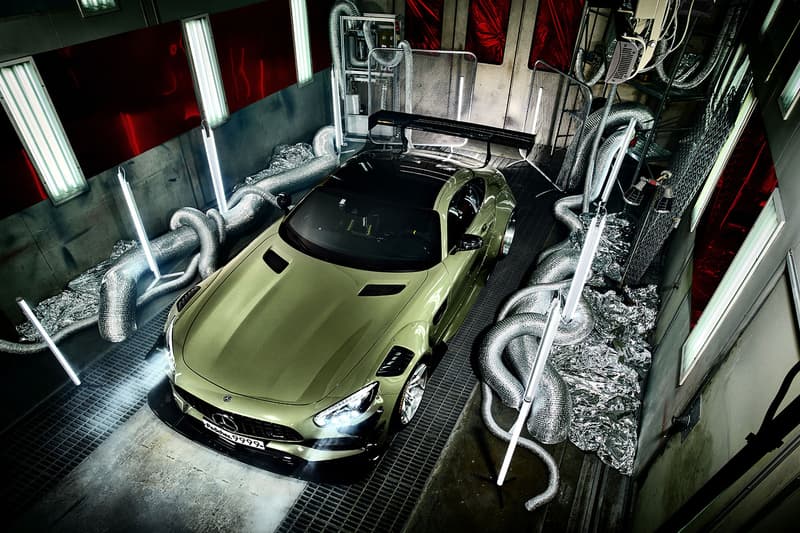 3 of 5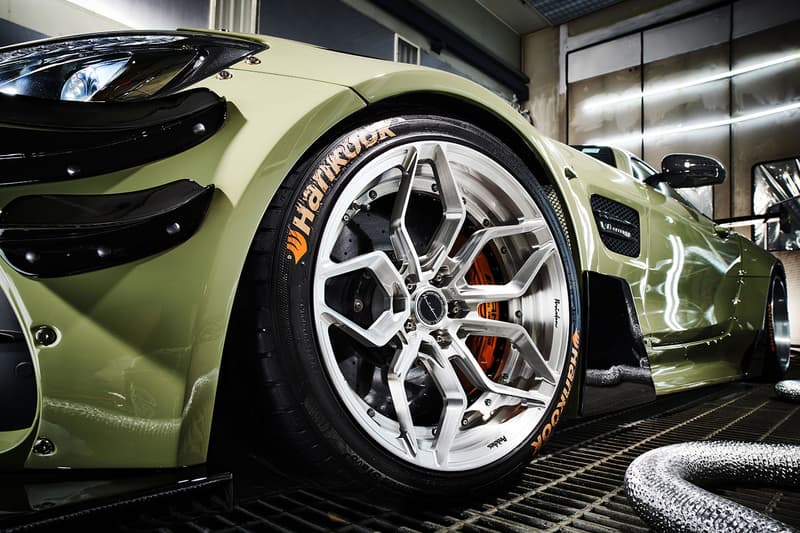 4 of 5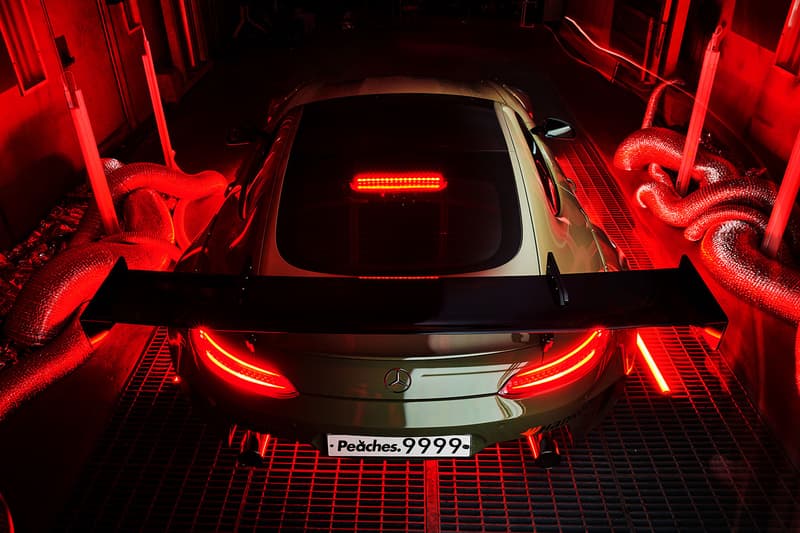 5 of 5
Based out of Los Angeles and Seoul, Peaches is a group of car enthusiasts from South Korea that have turned their passion into an established company. Comprised of music video directors and producers, fashion designers and visual artists, the members have come together to fill a niche market for "car styling." Likened to surfing and skateboarding culture, the community aims to represent young car owners who personalize their rides.
"Car styling" is at the heart of Peaches, as they feel the term less intimidating and necessary to draw new crowds into car culture. "There are many similarities between cars and fashion. Just like how changing into another pair of sneakers won't necessarily complete the look, because a look is completed when the overall harmony is achieved. We want to reflect the overall lifestyle and story of the car owner when we do a build so that anyone who sees a car that Peaches has styled, they can see through," the group notes.
In 2017, Peaches produced an advertisement film for the Cortez Project with Nike and Hypebeast KR. The Peaches-styled BMW i8 and Porsche 997 Turbo, BMW E46 M3 and Lotus's lightweight two-door roadster model Elise, and the 1993 Honda Civic which had its side wrapped with the iconic Nike swoosh to resemble the classic Cortez shoes, were the highlights of the campaign. And with RWB (RAUH-Welt Begriff), a Porsche tuning company from Japan held by Akira Nakai, Peaches has been part of music videos and short films that feature the collaborated cars and received global recognition.
To understand how Peaches is uniting garage culture across America and Asia, we spoke to the brand's CEO Ryo.
HYPEBEAST: Where does the name Peaches originate?
Ryo: It was named after an emoji that people use on SNS for their cars with good rear ends. I think it was the lingo for car people for a while. Our brand started with a simple "peaches" logo that we always put on our cars.
Would you consider yourself an automotive or lifestyle brand?
I see Peaches more as a lifestyle brand, as I personally want Peaches to tackle anything about car culture. We grew out of the niche sub-culture of a street-car scene; however, our mission is to expand the car culture in various ways. We believe car guys have always been car-lovers and they will be. Of course, they are our core audiences, but not the ultimate target. I believe this industry has been stagnant for a while. I see more potential when non-car people get more excited and interested in this street-car culture, as we mix it up with fashion and music (in this sense, I think Tesla did it really well with a cybertruck). This is why we work closely with some music artists, designers or brands in general.
Are internal upgrades important? A big part of what we see is aero parts with cosmetic changes. How do you weigh form versus function?
It is all about balance in the tuning scene. As much as external upgrades are important, internal upgrades are important too. They affect each other in the dynamics of the car. You remember all the NOS squad in fast and furious movies: fires and flames. However, those are usually hidden under the hood. Our build cars get internal upgrades (engine remaps, exhaust upgrades, cooler-lines, etc.). For general audiences that are not really into cars, though, it makes more sense to say external aero/parts designs would instantly grab their attention more (like styling in various clothings). When the electric era comes where every car can exceed 0-60 in mere two seconds, people would pay more attention to making visuals more unique.
How would you say South Korea's modification scene differs from the rest of the world?
South Korea's modification scene is growing every year, however it is still very small compared to other countries. Most people here in South Korea used to see vehicles as the transportation from A to B. All you could see were white, black or silver cars.
One, the modification scene was not easy to blossom due to strict legal issues about car modification. Believe or not, some of the regulations get effected by huge corporates like Hyundai in actions to regulate other imports companies like BMW, Mercedes, Nissan, etc.
Two, the legal driving age in Korea is 18 and most South Koreans see cars as luxury goods that they can afford when they have jobs. So typical ages that you get into car culture are a bit older than other countries.
Interestingly, imports and exotics (like Ferrari, Lamborghini) are doing really well in Korea. However most of those cars are stock. But there are many people who think cars are one of the best ways to express themselves in Korean culture. It may be because it is not really hard to buy the real-estates for millennials and they do not have many things to enjoy other than spending on luxury goods.
Is there a particular car that is an obvious tuner's choice in South Korea?
Domestically, Hyundai N is doing well in Korea. Unlike in the U.S. or other countries, it is hard to find manual cars in Korea today. Hyundai just launched their N brand (after RS, M, AMG division) two years ago and they only sold manual cars in the beginning, hoping to target old and new KDM (Korea Domestic Market) fans — and it worked. You can see lots of Veloster N on the road and tracks. Back then when Korea had the Genesis Coupe or Tiburon as its only hope, Hyundai N is now gradually becoming that icon. And for the import market, all generations of the BMW M3, as well as the Nissan GTRs, have always been tuner's choice.
What's your most standout car that wore the "Peaches" branding?
Definitely a USPS (a cheeky project that plays on the ultra slow American postal service) Lamborghini Huracan that we have. I loved the concept. Concept over the brand or a car itself. It was right after we sold our first micro collection in L.A. We were worried about shipping out products on time, so we mocked the slowest USPS in our own way. Starting from a kid to grandpa, everyone enjoys the concept of it. That's how I dreamt of this car culture. Bringing that joy back into driving.
There are many car builds that will wear Peaches branding in the near future. My personal AMG GT will finally wear the Peaches livery that is designed by Need For Speed graphic artist Khyzyl Saleem. Following that, our plan is to drop Peaches car builds every month, which includes our own RWB, cyberpunk-influenced Lamborghini Murcielago, etc.
Which do you prefer: exotics or imports?
I personally do not have preferences on this. I have owned cars from a Hyundai to a Lamborghini. I care more about the moods or emotion that a particular car gives. And I care more about the culture around those particular cars. Also the match between a driver and a car is a huge point too. For example, I think Ferrari is for those wearing suits and Lamborghini is for those wearing joggers and sliders. So I personally prefer Lamborghini at my age, although my all time favorite brand is Ferrari. For me, cars and fashion are alike.
What's Peaches' future direction?
Even though we are now doing lots of things here and there, I do not want to forget that our background started in South Korea where my friends and I were always complaining about the small car scene. We wanted to expand, and wanted to create a bridge between the U.S. and Asia. People in the states desire for Asian car cultures, and vice versa.
Peaches just made the racing motorsports team with Hankook tires. It took two years for us to present ourselves not only in the street but also in the track. In addition, we recently decided to open up the 20,000 square feet offline flagship store in Seoul where we incorporate a diner, private garage, community lounge and possibly a gas station. Our 2020 goal is to be more street present with this new flagship and lead the movements that are relevant to our auto and youth culture.