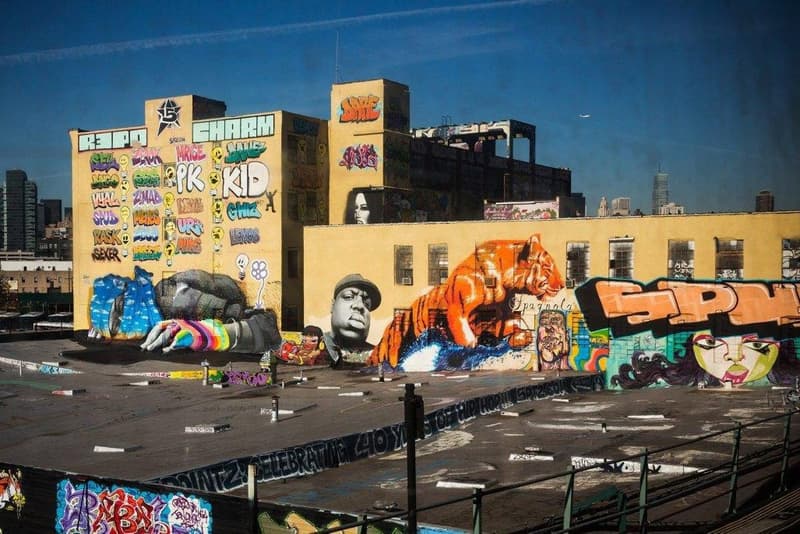 5Pointz Developer Appeals to Supreme Court, Refuses to Pay $6.8 Million USD to Artists
Also calling the 1990 VARA act, which protects works of art, unconstitutional.
---
G&M Realty, the real estate development company that whitewashed the exterior of the 5Pointz warehouse back in 2013, filed an appeal to the U.S. Supreme Court on Monday. The company asked to reverse a $6.8 million damages award that the the U.S. District Court for the Eastern District of New York entered in favor of 21 graffiti artists back in February.
Jerry Wolkoff, the New York developer who founded G&M Realty, died last week aged 83. Wolkoff's company is not only refusing to pay damages, but says that the provisions of the 1990 Visual Artists Rights Act (VARA) is unconstitutional as per The Art Newspaper. More precisely, the company argues that certain phrasing in VARA, such as the protection of works with "recognized stature" from being destroyed or modified without the artist's consent is vague and "egregiously runs afoul" of the Fifth Amendment's right to due process. The developers also claim that VARA doesn't protect the rights of property owners, especially those who want to get rid of their property.
G&M Realty and the graffiti artists have been in dispute for the past several years. In 2002, Wolkoff enlisted a group of graffiti artists to turn the 5Pointz warehouses into an exhibition space. Numerous artists painted the buildings' exterior and interior walls since then and the site became a popular tourist attraction with New York City locals calling it "The Mecca of Graffiti." In 2013, however, Wolkoff received municipal approval to demolish 5Pointz and use the space to build luxury condos.
If the Supreme Court accepts G&M Realty's appeal to revisit VARA, the Court's decision could greatly impact the creative limitations of artists and those looking to invoke VARA in future court cases. Stay tuned for further developments on this story.
Elsewhere in art, Clotilde Jiménez explores the Black body and queer identity in "THE CONTEST" exhibition.