5Pointz Graffiti Artists Awarded $6.7 Million USD for Demolished Murals
The court's decision is a victory … for artists all around the country."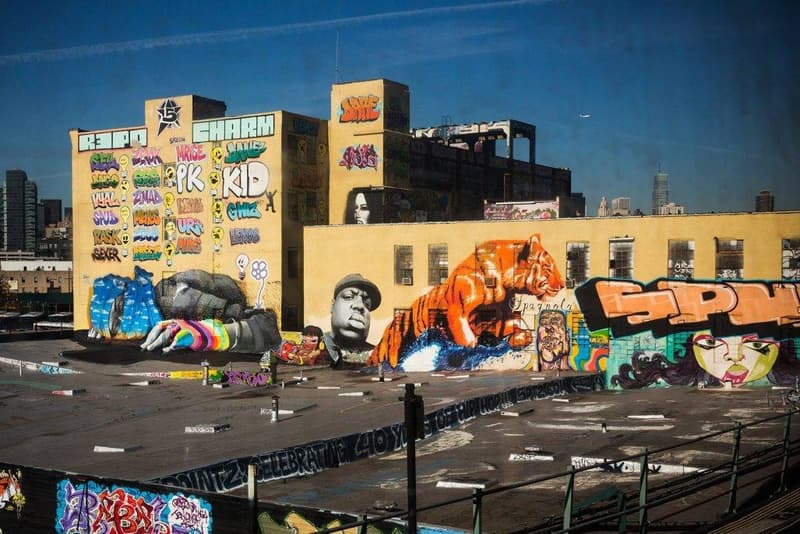 To compensate for the 2013 destruction of the legendary 5Pointz mural to build condominium units, New York real estate developer Gerald Wolkoff has been ordered to pay $6.7 million to 21 5Pointz graffiti artists. The artists originally sued Wolkoff for "violating their rights," and a jury ruled in their favor back in November of last year.
"Since 5Pointz was a prominent tourist attraction the public would undoubtedly have thronged to say its goodbyes during those 10 months and gaze at the formidable works of aerosol art for the last time. It would have been a wonderful tribute for the artists that they richly deserved," reads part of Judge Block's 100-page ruling. Block also said the artists "have conducted themselves with dignity, maturity, respect, and at all times within the law." The artwork was ruled to have been legally protected "by law under the Visual Artists Rights Act."
"The court's decision is a victory not only for the artists in this case, but for artists all around the country," 5Pointz attorney Eric Baum tells Artnet News. "Aerosol art has been recognized as a fine art. The clear message is that art protected by federal law must be cherished and not destroyed. Anyone who violates the law will be held accountable and punished for the destruction."
The complex's owner Jerry Wolkoff destroyed the works in 2013, triggering the lawsuit in question. Before then, he had for decades allowed artists to tag the Long Island City structures, turning it into one of the city's coolest art havens. When significant stretch of the murals at 5Pointz were whitewashed, lawyers defended the artists and called it "the world's largest open-air aerosol museum."
For more graffiti-related items, learn about why artists from that particular field prefer to keep their identities a mystery.