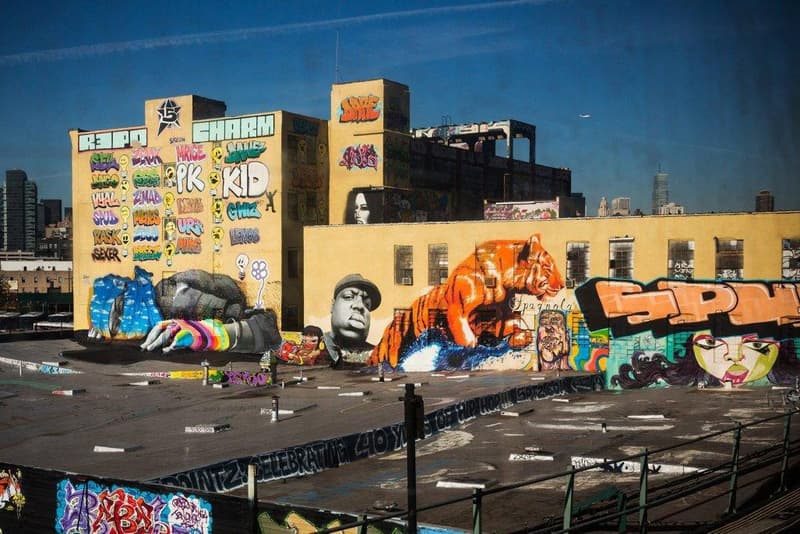 Federal Appeals Court Rules 5Pointz Developers Must Pay $6.8 Million USD to Graffiti Artists
After their work was whitewashed to build luxury apartments.
---
Back in February 2018, NYC federal judge Frederic Block ordered real estate developers Gerald and David Wolkoff to pay $6.8 million USD in damages for whitewashing the works of 21 graffiti artists in order to build condominium units at the famed 5Pointz graffiti mecca. Later that year, the Wolkoffs and their lawyers filed an appeal to reverse that decision, claiming that graffiti works are "ephemeral" and painting over them is part of the culture. This Thursday, a 32-page decision affirmed the monetary damages awarded to the group of graffiti artists.
The Second Circuit Court of Appeals decision, written by Judge Barrington Parker, said that graffiti and other temporary works have "recognized stature" under the Visual Rights Act — a formal recognition the Wolkoffs had argued graffiti works do not have. "Although a work's short lifespan means that there will be fewer opportunities for the work to be viewed and evaluated, the temporary nature of the art is not a bar to recognize stature," Parker wrote. The court also cited the importance of street artists, such as Banksy and Christo, in the art community and general public.
This decision comes seven years after Gerald Wolkoff made the decision to demolish the original site — which he at first wanted to turn into an exhibition space — and build luxury apartments. Shortly after, the iconic building was whitewashed overnight. "The finding is a clear indication these artists' work is important and should be respected," the artists' laywer Eric Baum said.
In other art-related news, Art Basel Hong Kong will launch online viewing rooms due to the fair's cancellation amidst coronavirus fears.