5Pointz Developers File Appeal Over $6.8 Million USD Payment For Whitewashed Works
Claiming that the graffiti works are "ephemeral" and painting over them is part of the culture.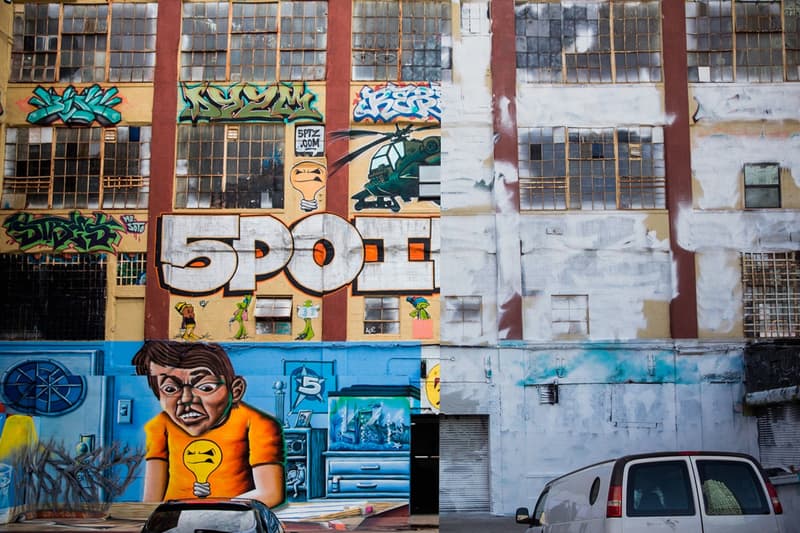 This past February, NYC federal judge Frederic Block ordered real estate developers and former owners of the 5Pointz graffiti mecca, Gerald and David Wolkoff, to pay $6.8 million USD in damages for whitewashing the works of 21 graffiti artists to build luxury towers. Now, the Wolkoffs and their lawyers have filed an appeal to reverse the decision this past Saturday.
According to Artnet, their lawyers have claimed that the graffiti works are "ephemeral" and painting over them is part of the culture. More precisely, they claim that these pieces are actually not protected under the Visual Rights Act (VARA) as judge Block determined. In the filing, they argue that VARA requires formal recognition of artworks before they are destroyed rather than "subjective assessments of the works' quality." To that matter, they expressed that the "ephemeral" works done by the 21 artists aren't secured under VARA and they didn't violate the law whatsoever.
"We didn't feel the decision was the correct one," David Wolkoff told Commercial Observer. "The nature of graffiti in itself is to paint over itself constantly, and [the artists] made reference to that and it's what happened over the 27 odd years." Furthermore, the filing goes on to call out Block's impartiality through his court's "repeated statements regarding its affinity for the works at issue, its dislike for the defendants and its stated desire to 'find a lawful means of being able to support aerosol art' as protected by VARA."
"There are circumstances where 'both for the judge's sake and the appearance of justice, an assignment to a different judge is… in the public interest, especially as it minimizes even a suspicion of partiality,'" the stated the Wolkoffs and counsel.
Stay tuned for more details as they come and let us know your thoughts on the appeal.