'My Little Pony' Taps 'Ghostbusters' for New Plasmane Figure
Released as part of a bigger crossover collection.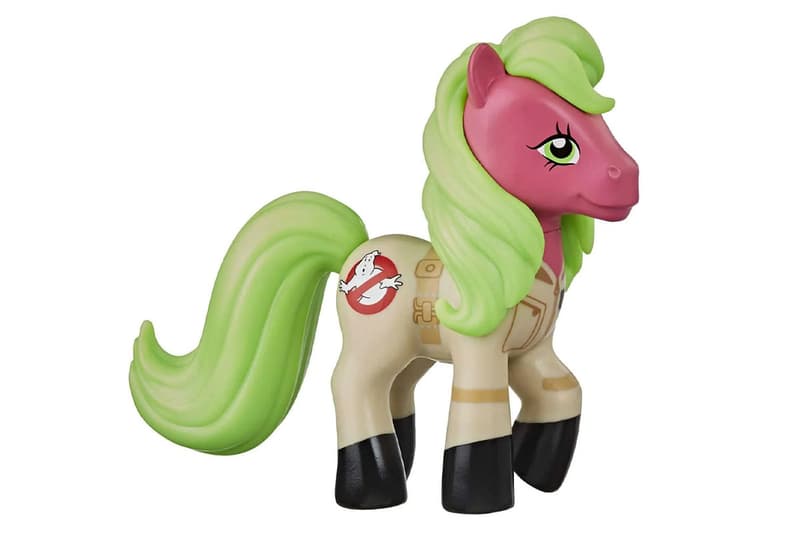 Always looking to expand on its collections — like the new Transformers R.E.D series unveiled recently — Hasbro is now combining two franchises with some of the most hardcore fandoms ever to kickstart a new Crossover Collection, bringing the mysterious world of Ghostbusters to the ever-passionate fans of My Little Pony. The result of the crossover is Plasmane, a pink pony with slime-green hair dressed in the ghost-fighting warriors' outfit, complete with their logo as her Cutie Mark.
The official description of the toy reads: "When the city of Manehatten is overrun with ghosts, Plasmane ain't no scaredy-pony. She saddles up in the Ecto-Wagon and gears up for an adventure. Fandoms collide with My Little Pony Crossover Collection — an expanded universe of My Little Pony mashup characters! Crossover Collection Plasmane toy combines the retro My Little Pony form with the design of Ghostbusters characters. Character has unique deco, colors, and Cutie Mark inspired by the iconic Ghostbusters team. This 4 1/2-inch figure comes in collectors' packaging that's great for fans of the My Little Pony or Ghostbusters brand to display. Turn the stories you know on their tails with the My Little Pony Crossover Collection."
Pre-orders are now available for Plasmane over at Entertainment Earth, going for $15 USD. Head over to order yours.
Elsewhere in collectibles, LEGO IDEAS may be making a Seinfeld anniversary set.