Mil-Spec's $300,000 USD Hummer H1 Is the Ultimate Heavy-Duty Off-Roader
Pushing out 1,000 lb-ft. of torque.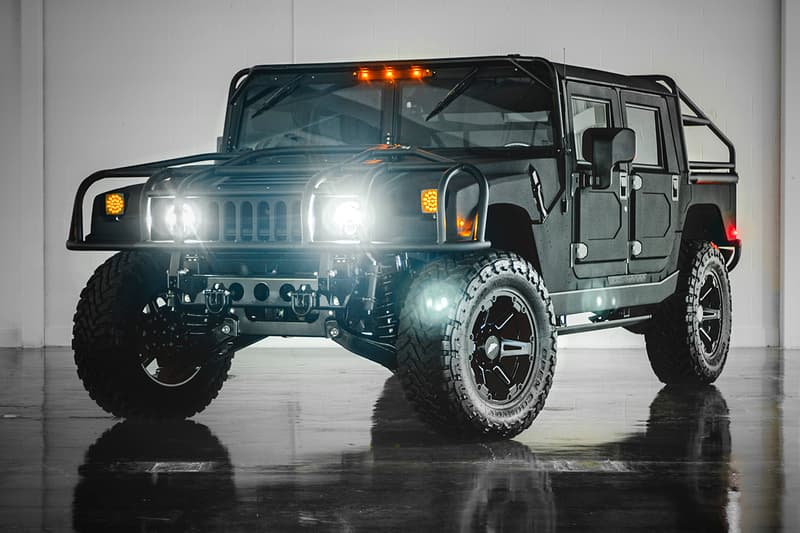 1 of 7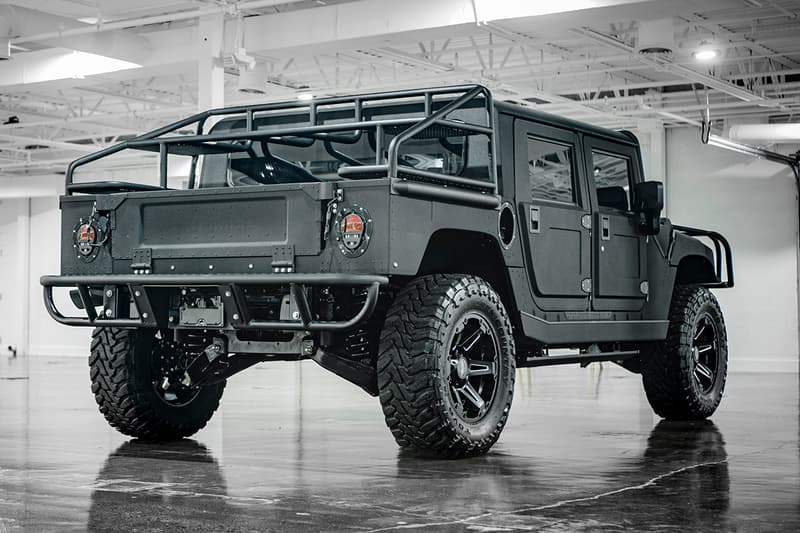 2 of 7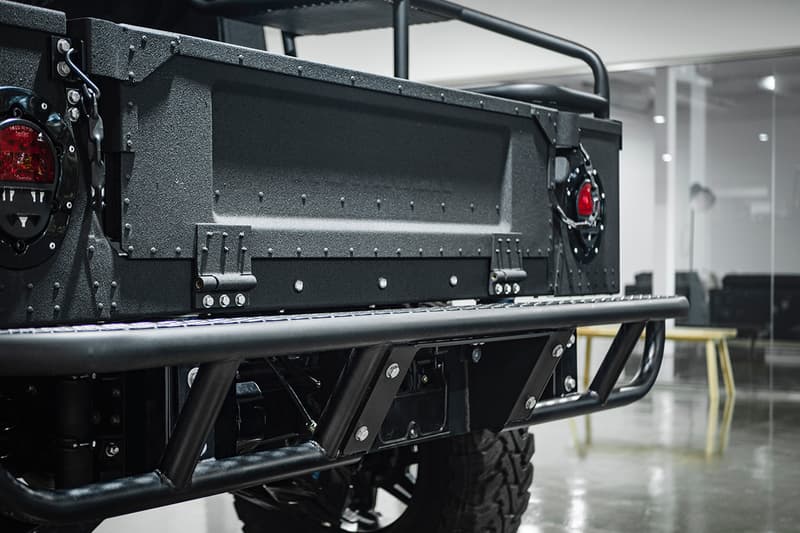 3 of 7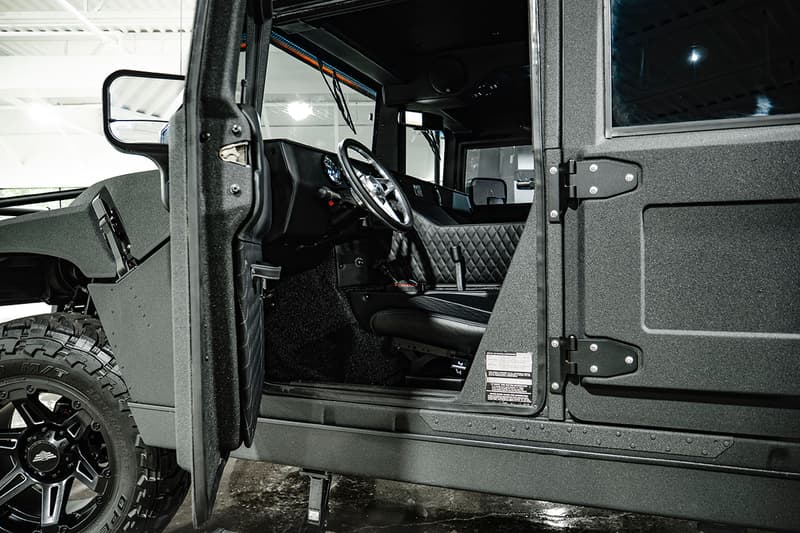 4 of 7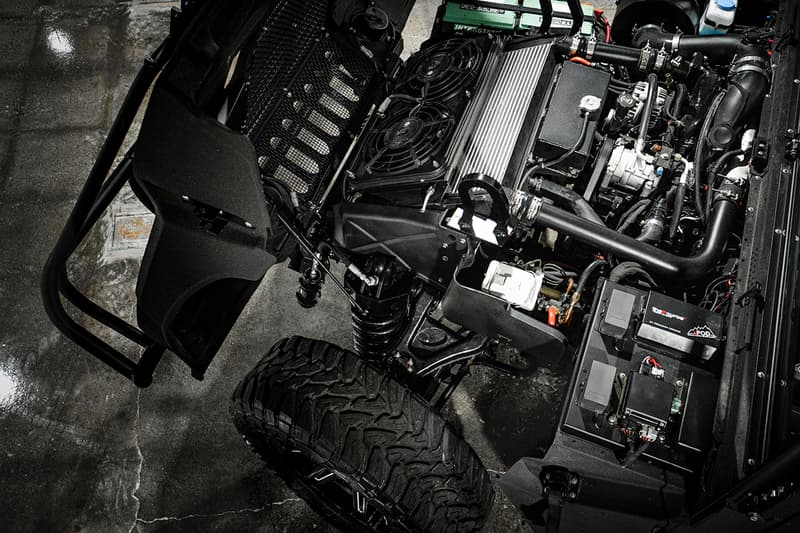 5 of 7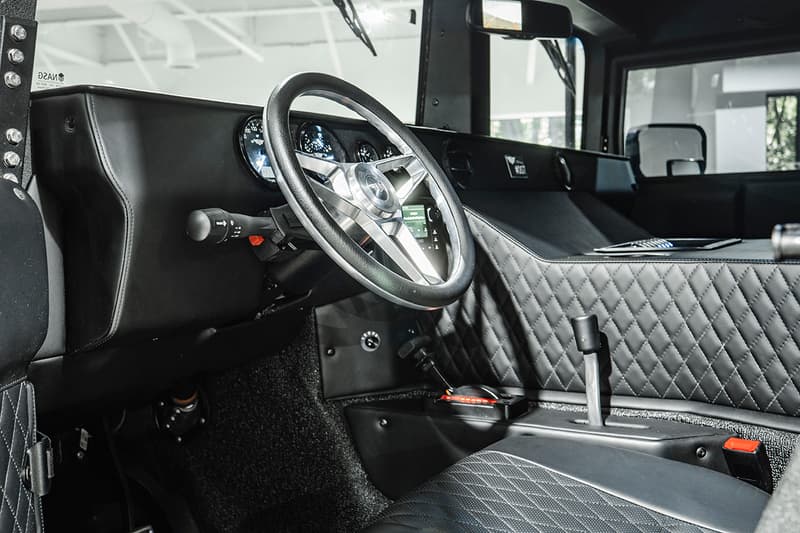 6 of 7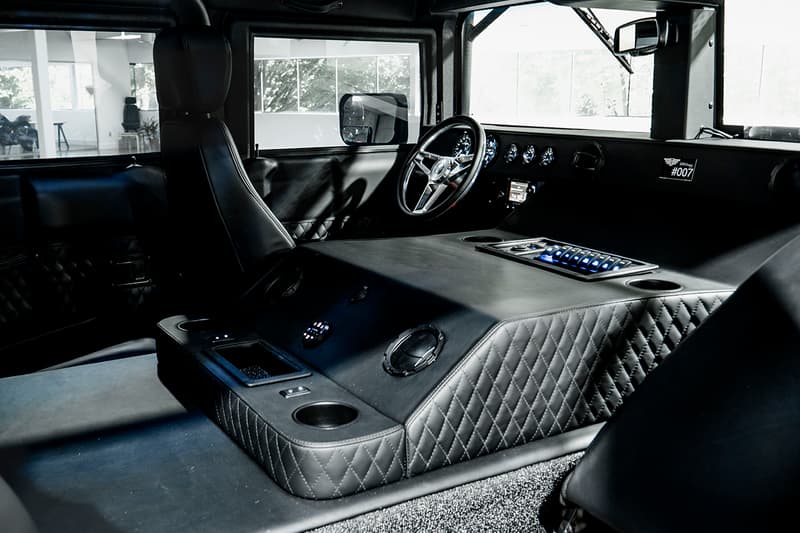 7 of 7
Michigan-based automotive customizer Mil-Spec has unveiled its most off-road-ready truck to date, showcasing a fully upgraded Hummer H1.
The Mil-Spec H1 has presence on and off the road, and is powered by an LBZ 6.6L Duramax diesel engine that produces 500 HP and 1,000 lb-ft. of torque. This is mated to a six-speed automatic transmission that connects to a specially-designed drivetrain that can cope with all kinds of heavy-duty tasks. This is due to its redesigned independent front and rear driveshafts, carrier bearings, motor mounts, and transmission cross member upgrades.
Mil-Spec's military pedigree has infused every ounce of the H1. A new 30-gallon extended range aluminum fuel cell means owners can go on lengthy off-roading trips, while the fully integrated steel skid plate underneath will make sure you won't run into any issues on tough terrain.
Other unique finishing touches include its body paint, which is first painted in a fitting hue of "Onyx" black. It is then covered in a "Deep Sky Black" Kevlar-infused polyurethane exterior coating, which is offset by semi-gloss black powder-coated accents. This extreme body paint covers the aerospace-grade aluminum panels that have been used to build the Mil-Spec H1.
Rounding out the list of upgrades is a Baja Suspension Package that adds an extra 13" to the ride height, as well as a set of 38" Toyo tires that have been designed, once more, to tackle all kinds of off-roading conditions. Inside, you'll find "Onyx"-hued Nappa leather covering all of the seats, as well as details such as anodized black bezels on the gauge layout, and specially-designed billet aluminum door lock pulls finished in a black powder-coat.
The Mil-Spec H1 is built upon a custom order request to the tune of $300,000 USD apiece. Take a closer look at the supertruck above.
Elsewhere in the automotive world, Mansory has completely overhauled the Ford GT.