Greg Lauren Deconstructs Americana for Summer 2021
Emphasizing distressed denim, vibrant patchwork, and upcycled fabrics.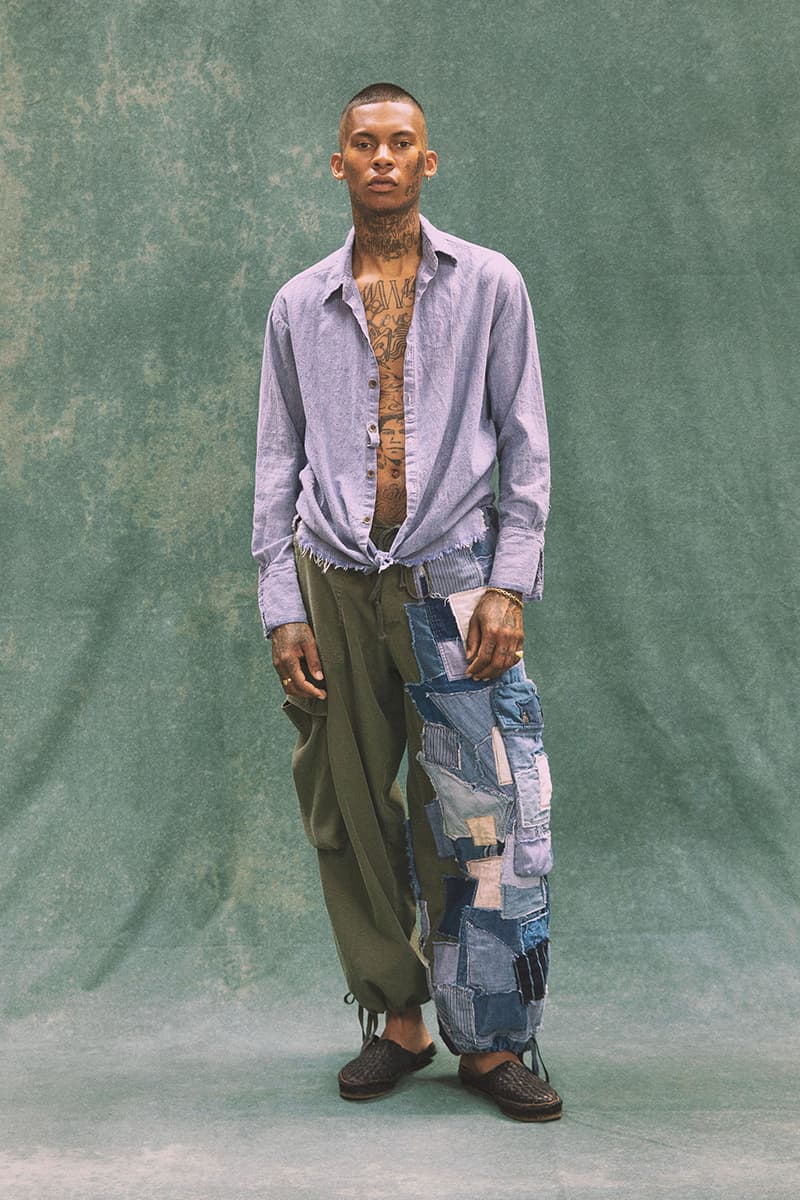 1 of 20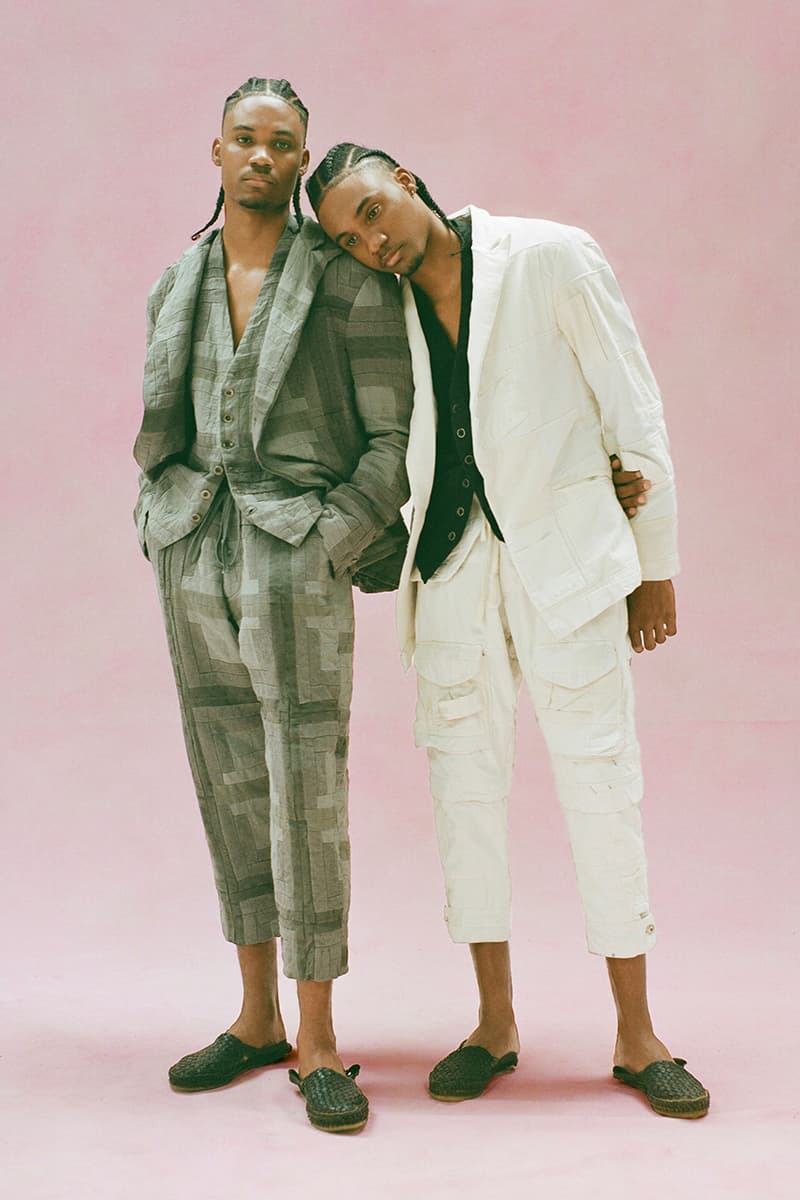 2 of 20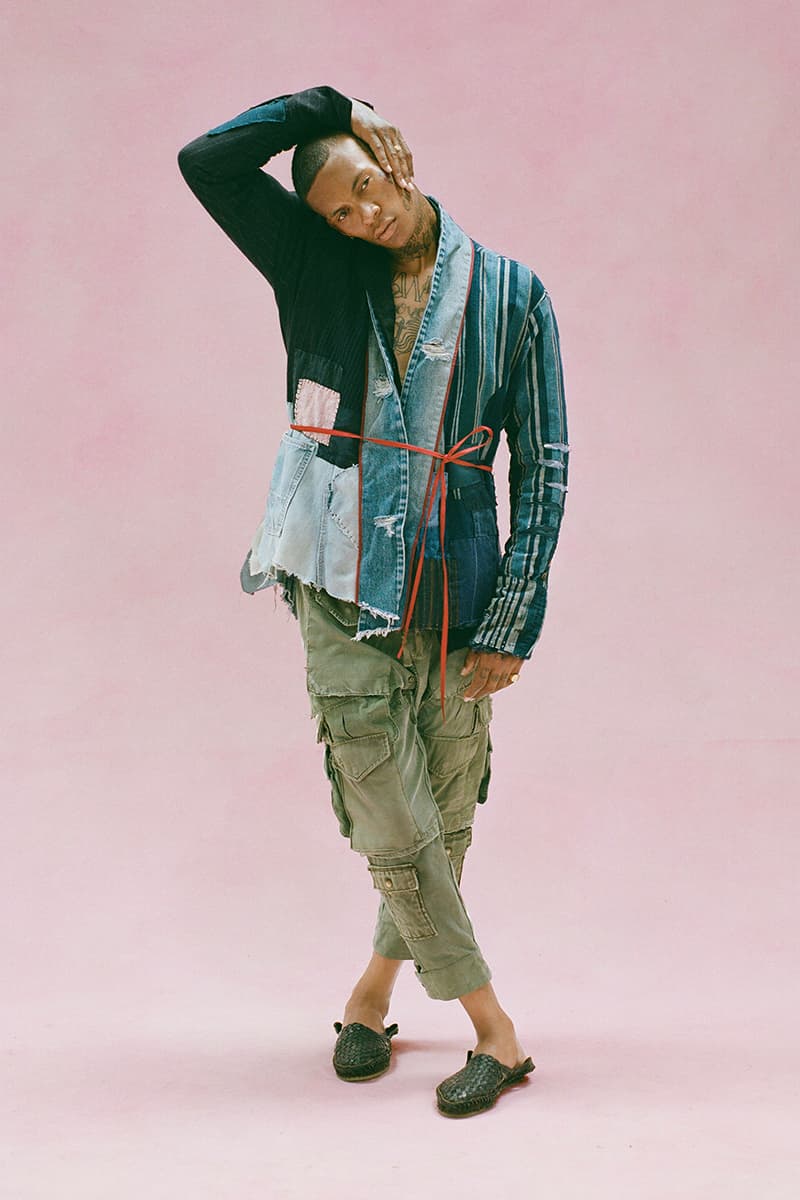 3 of 20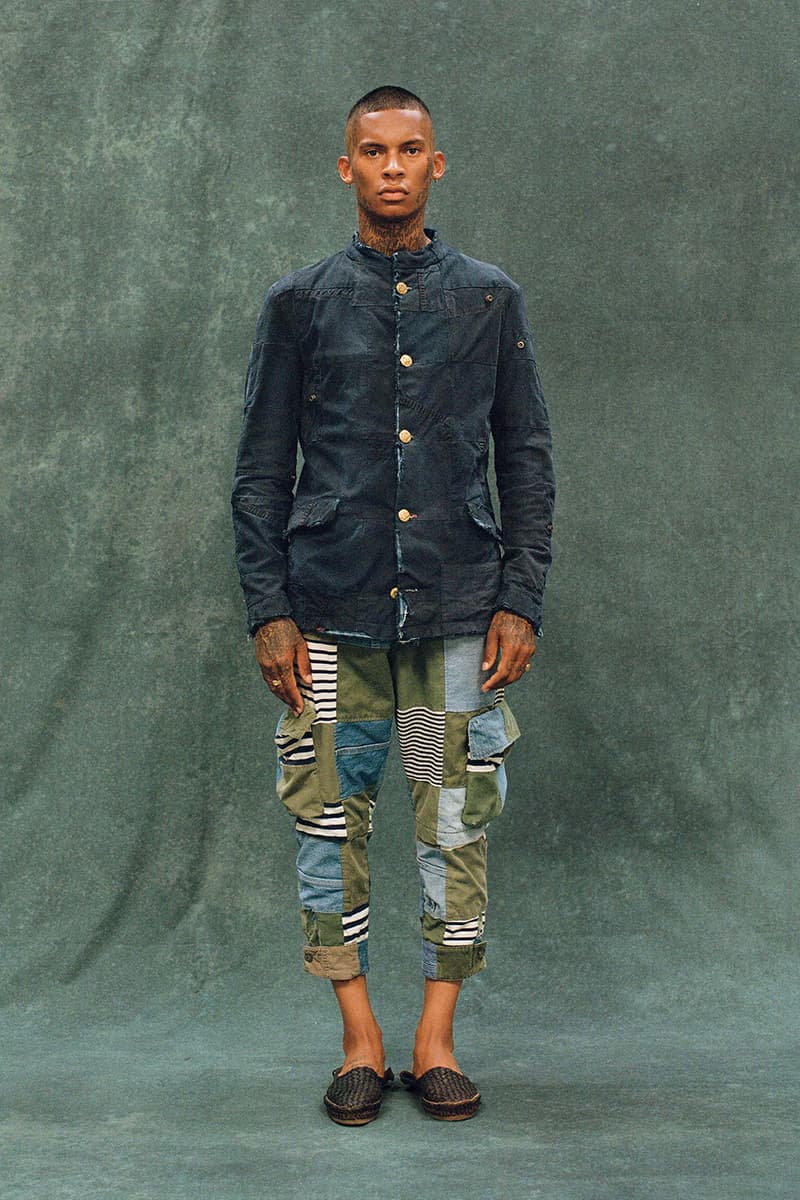 4 of 20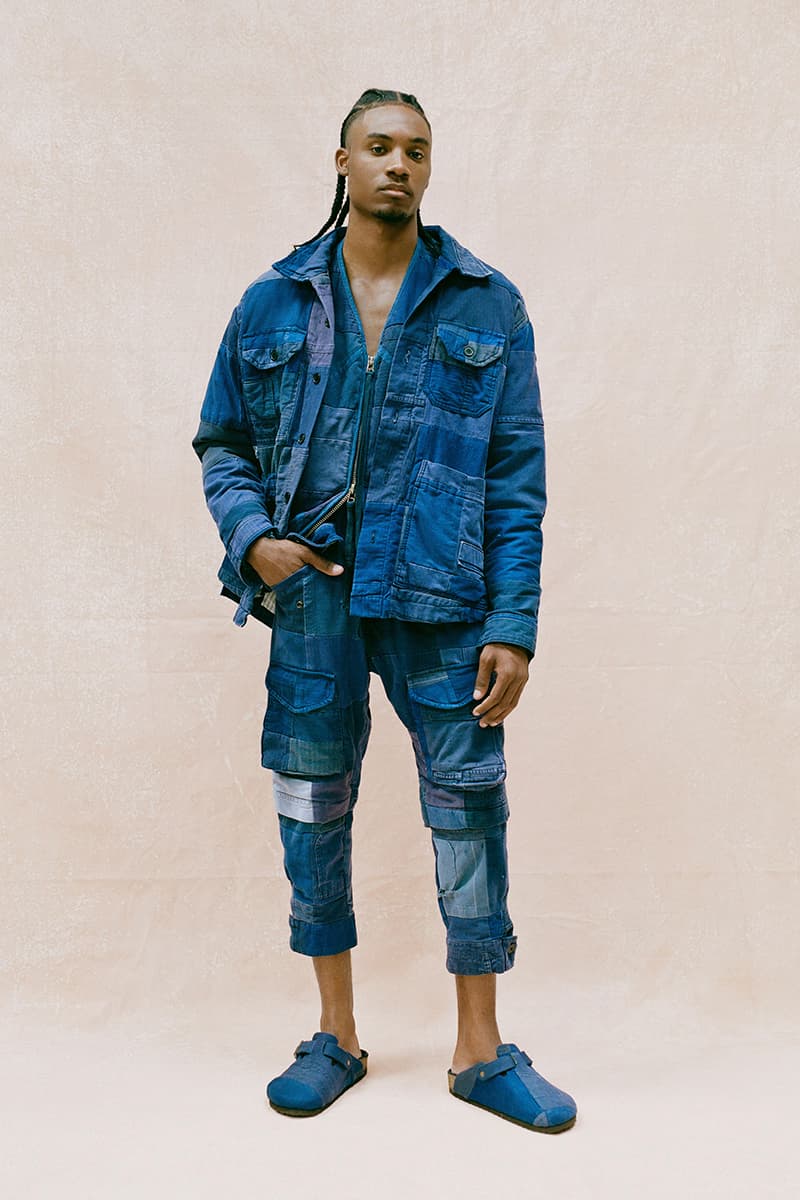 5 of 20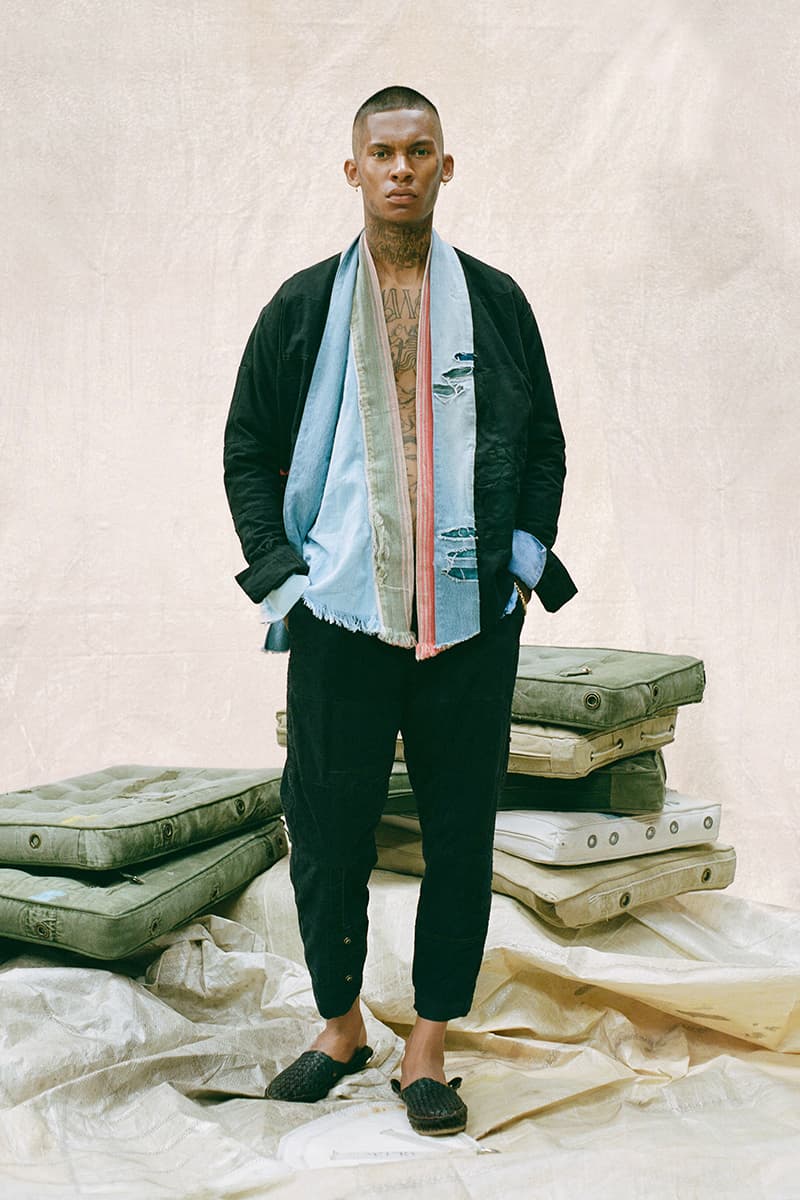 6 of 20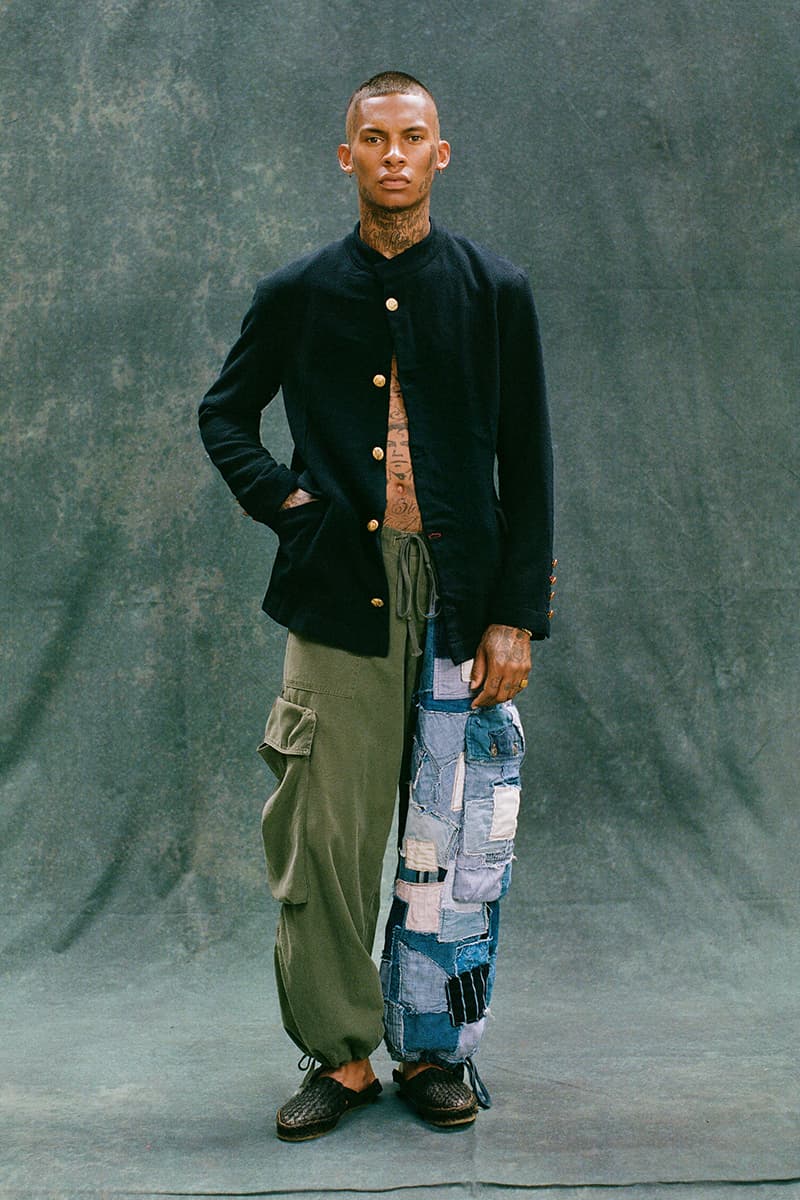 7 of 20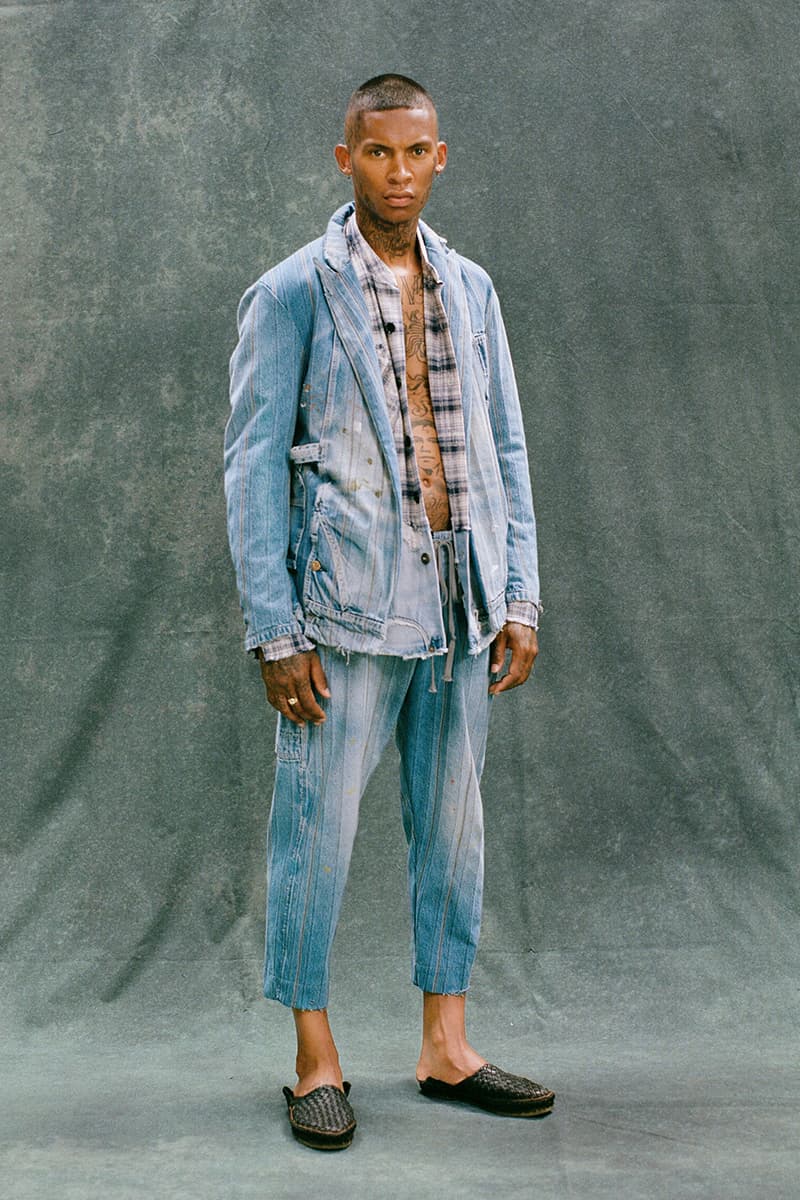 8 of 20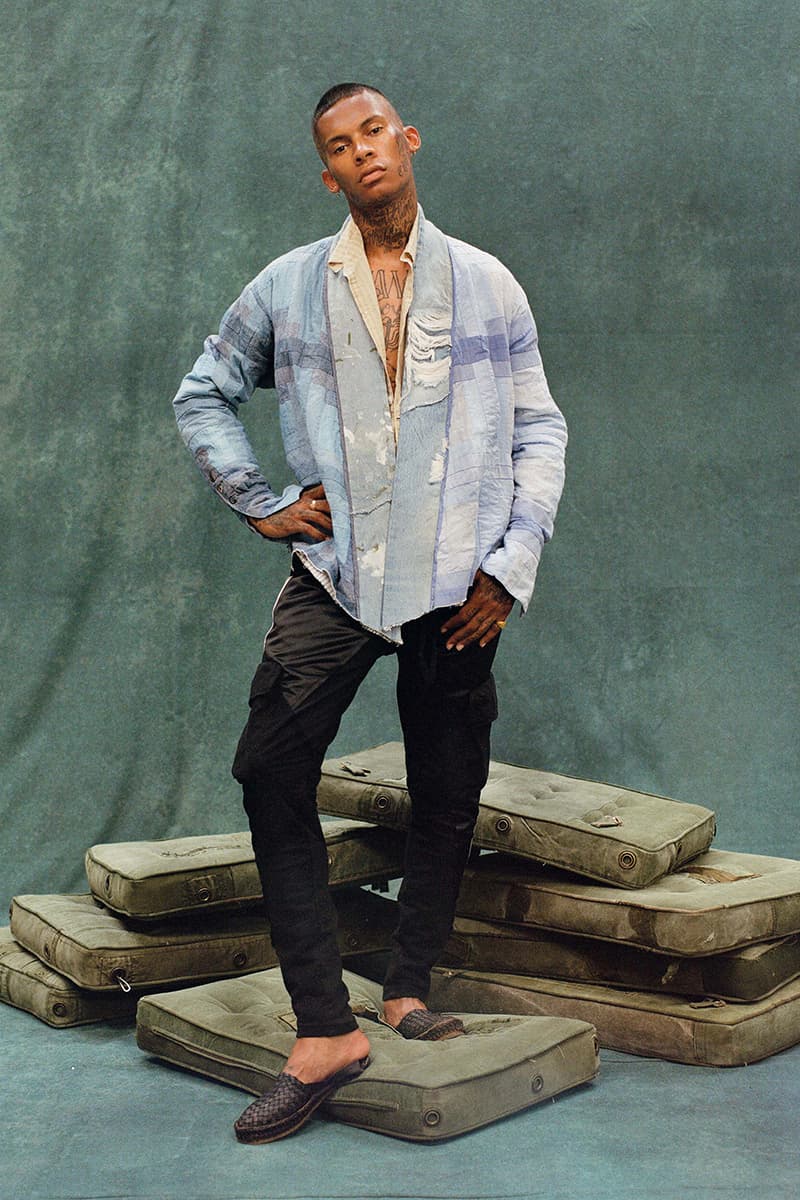 9 of 20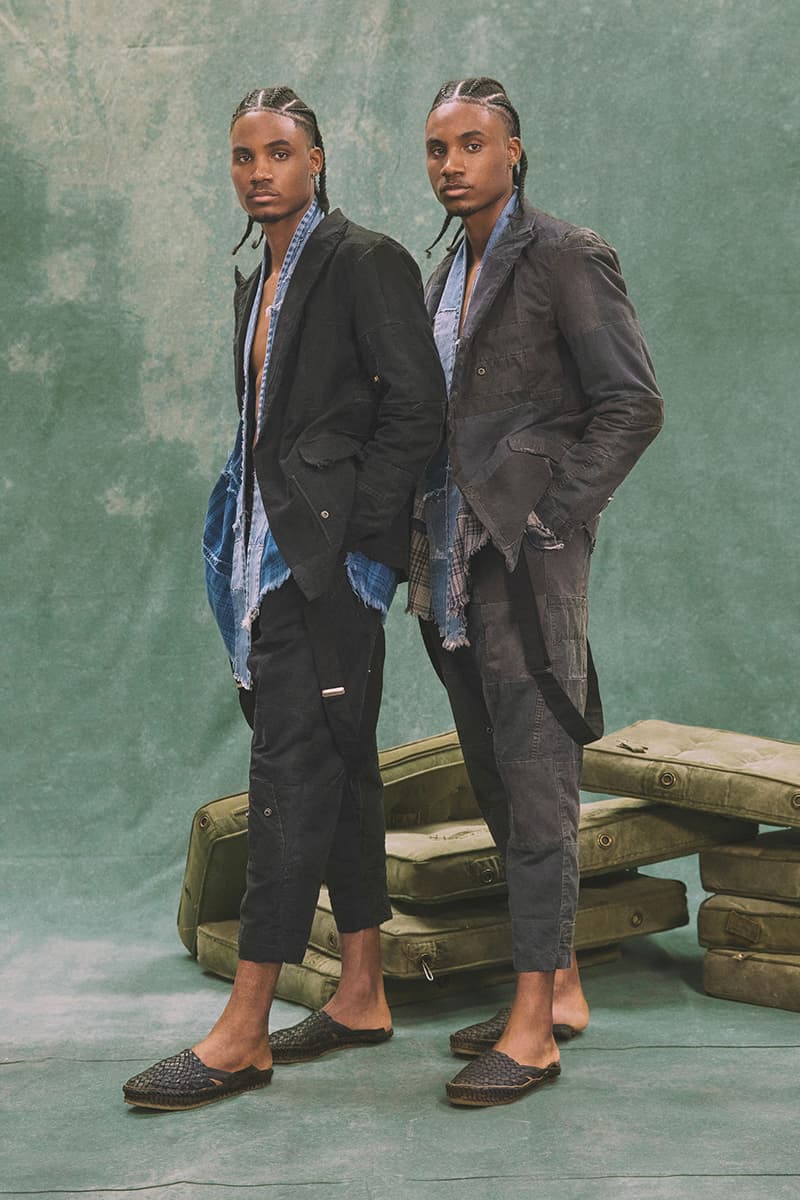 10 of 20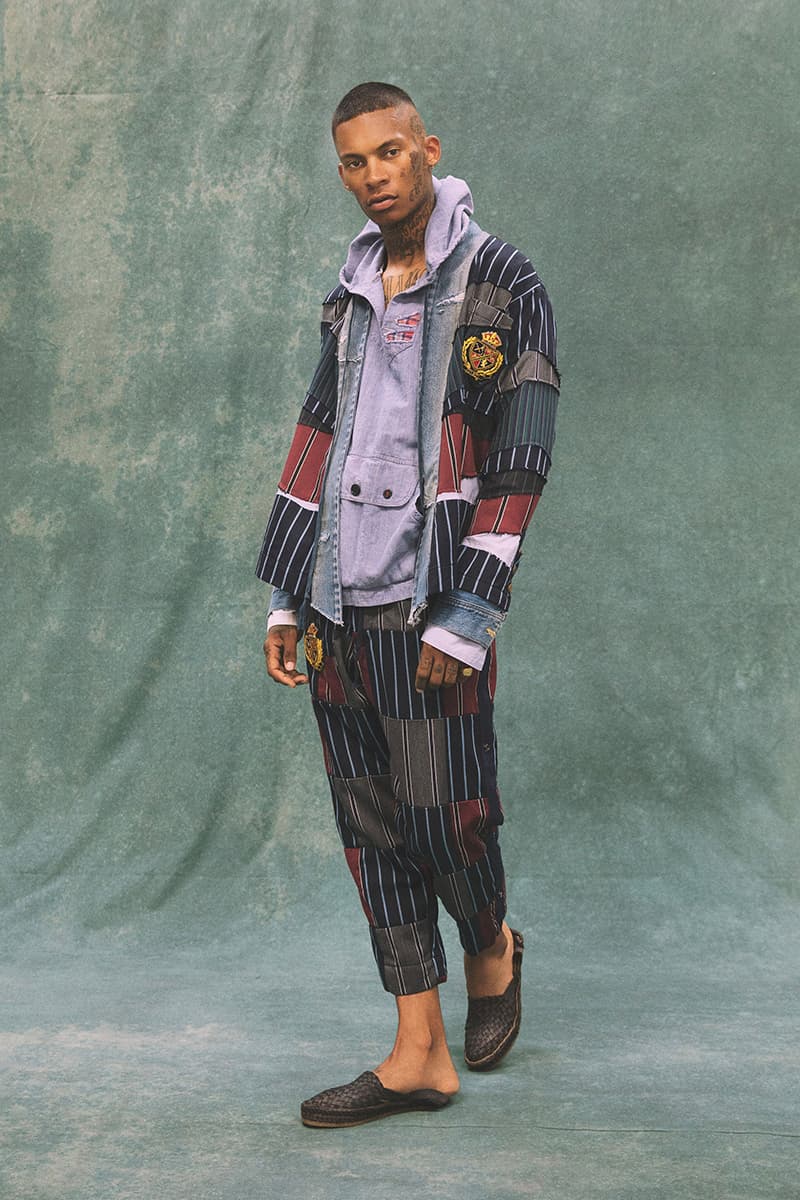 11 of 20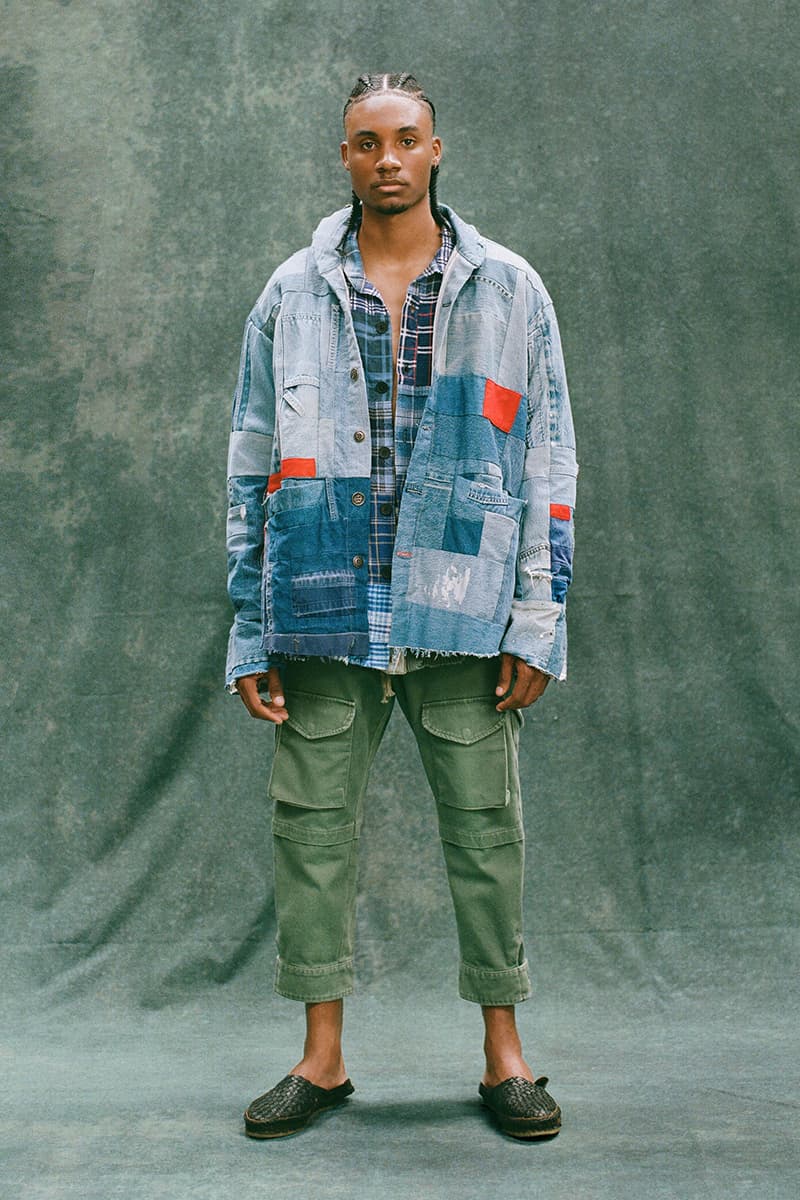 12 of 20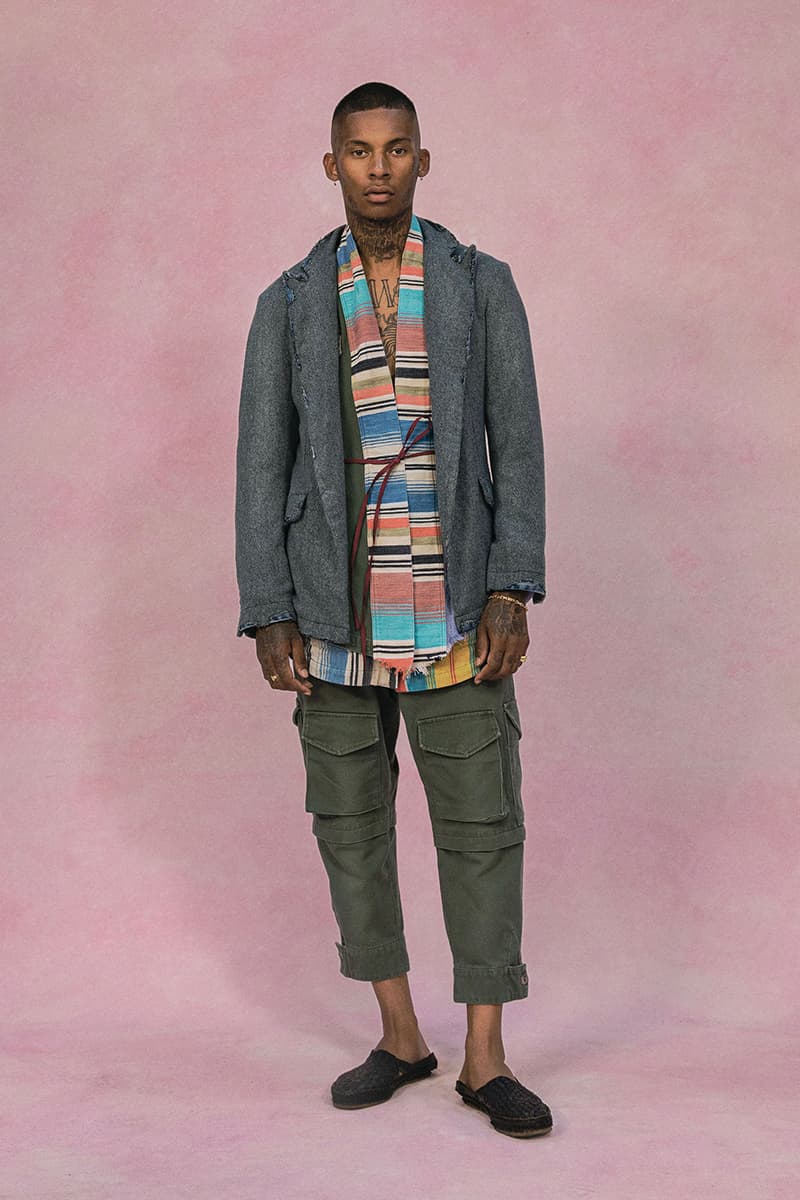 13 of 20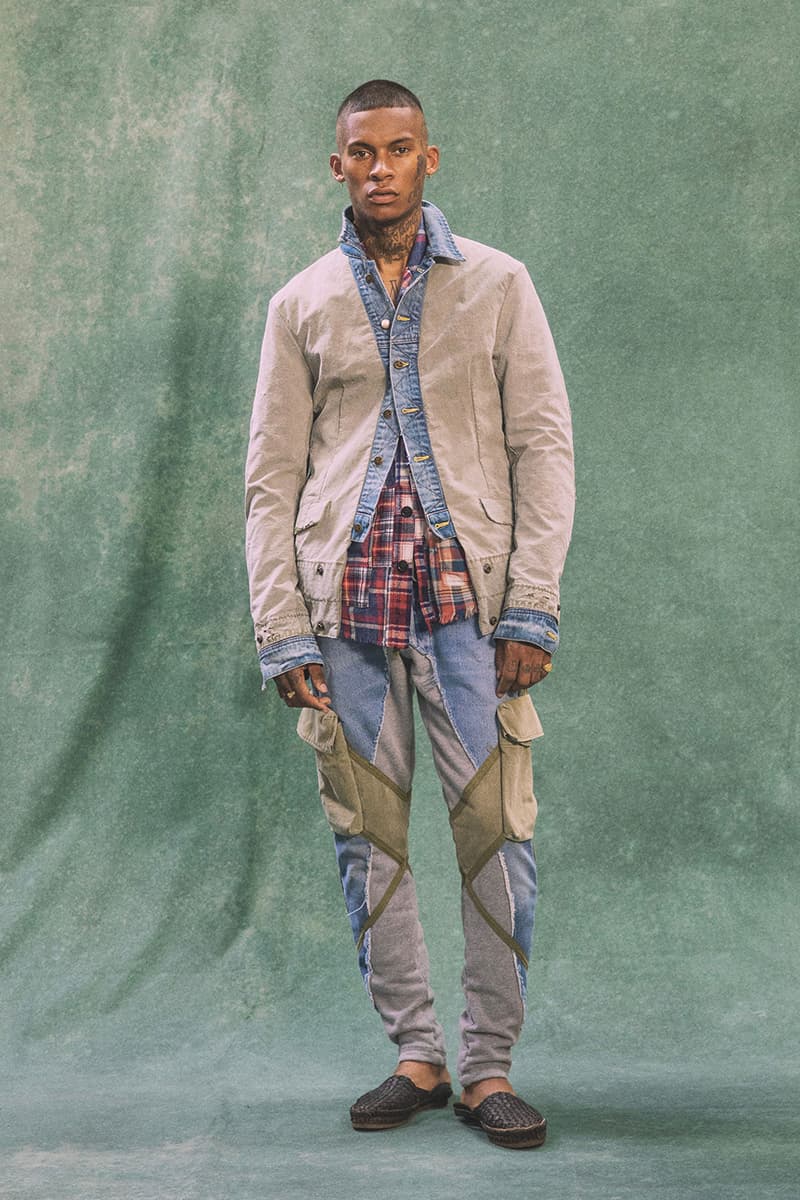 14 of 20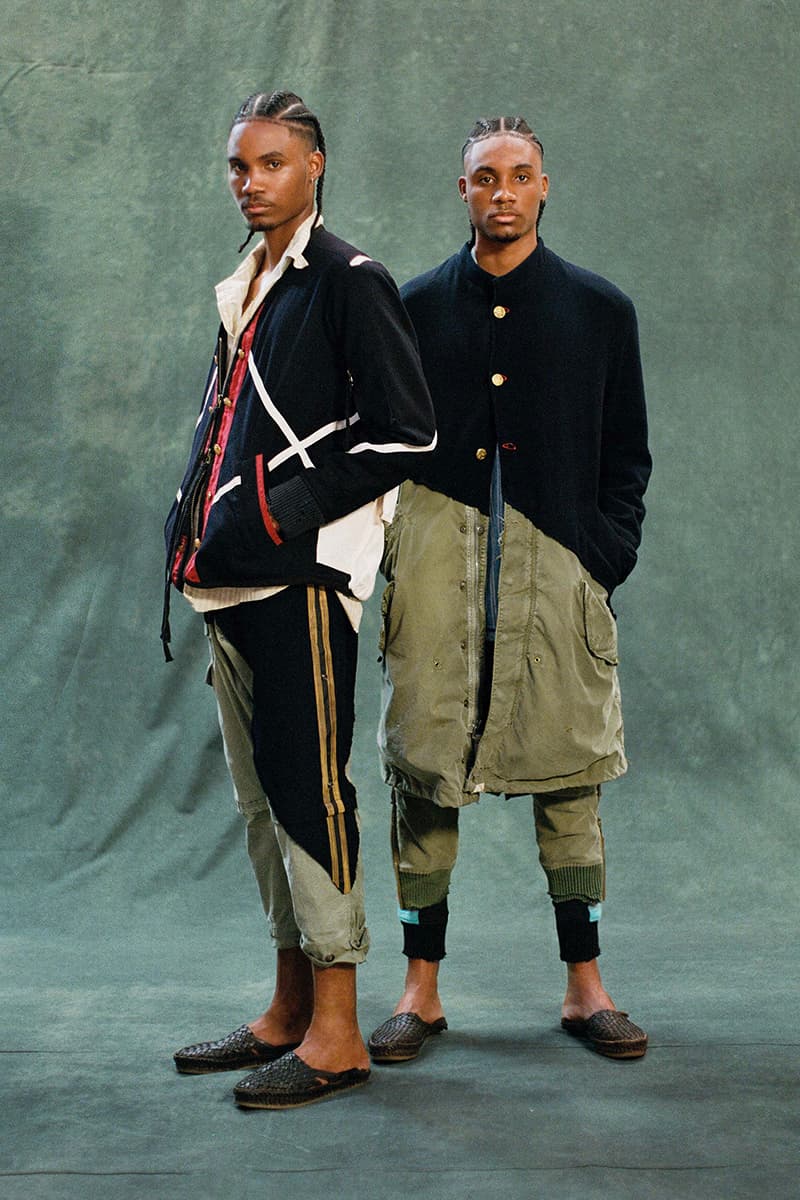 15 of 20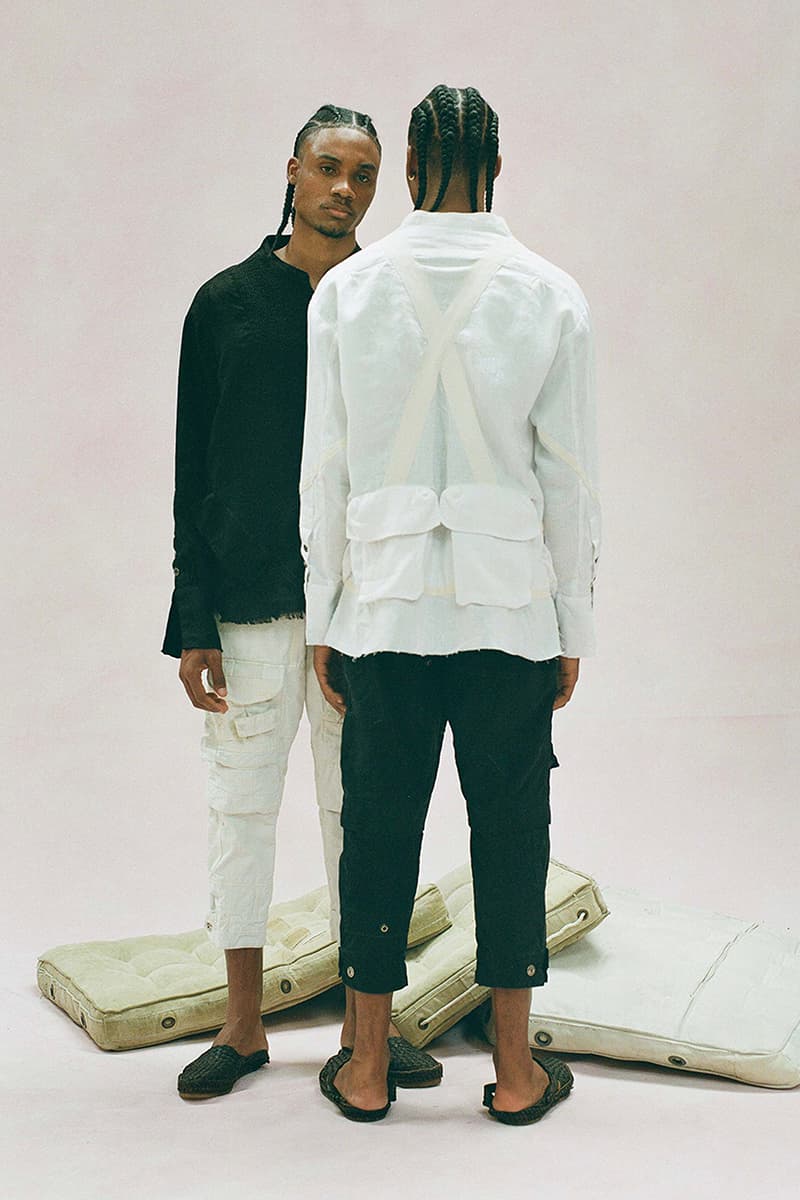 16 of 20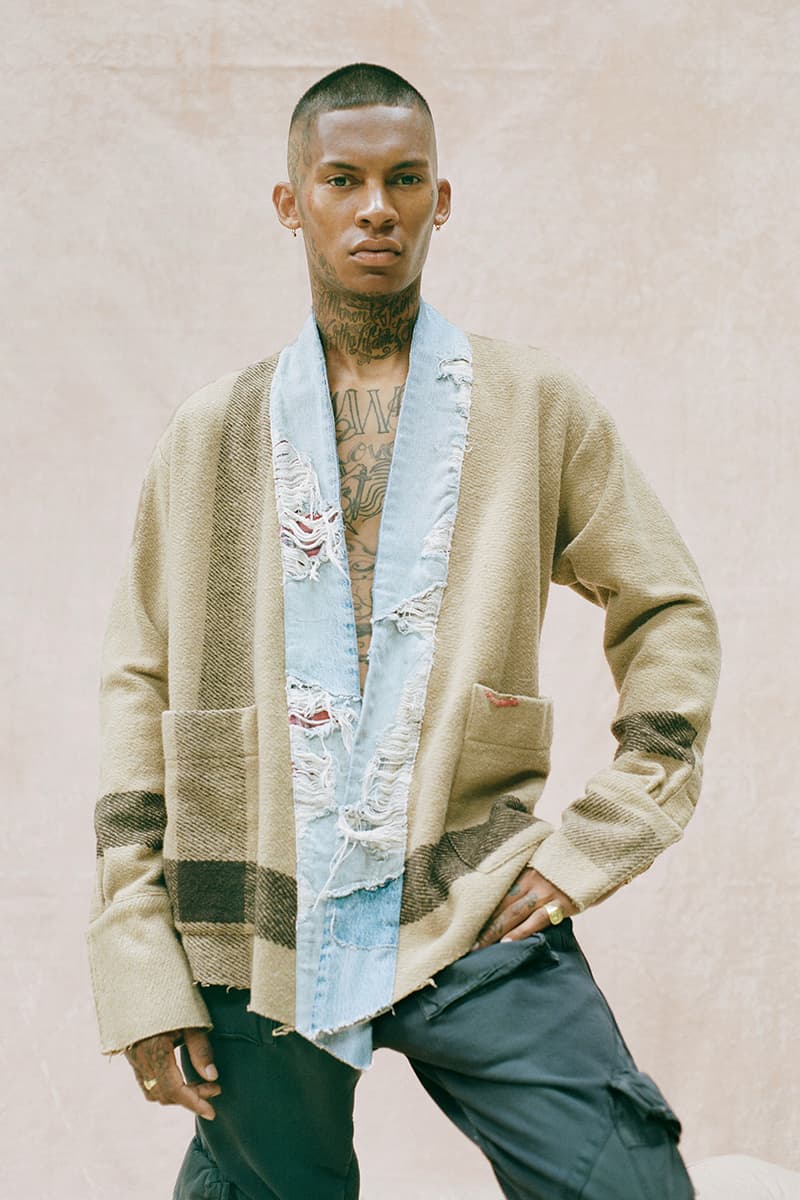 17 of 20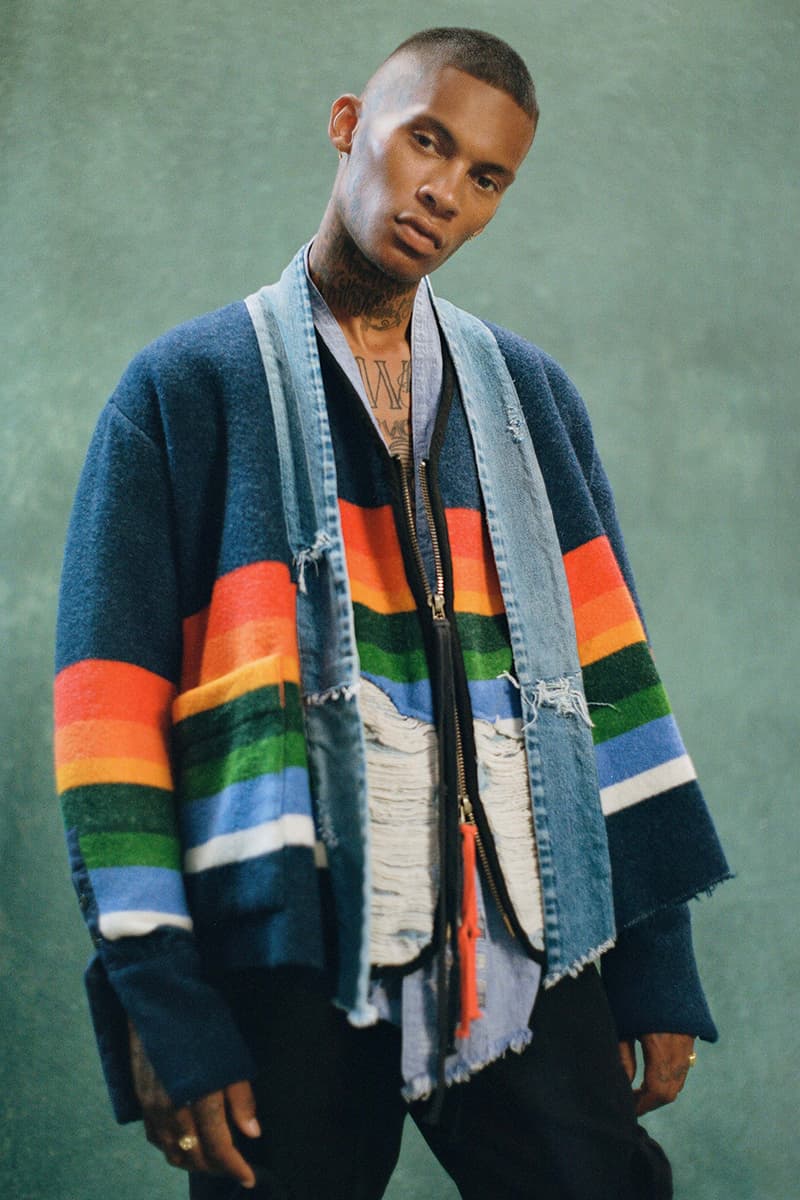 18 of 20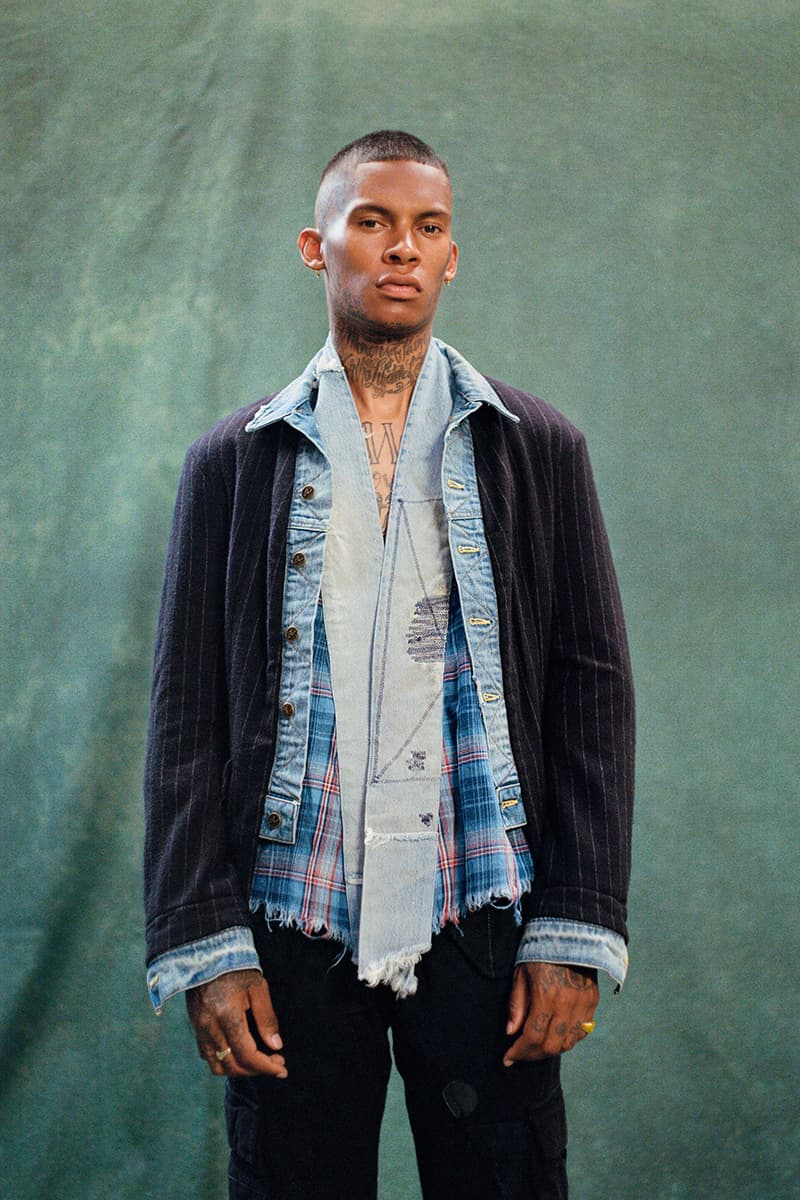 19 of 20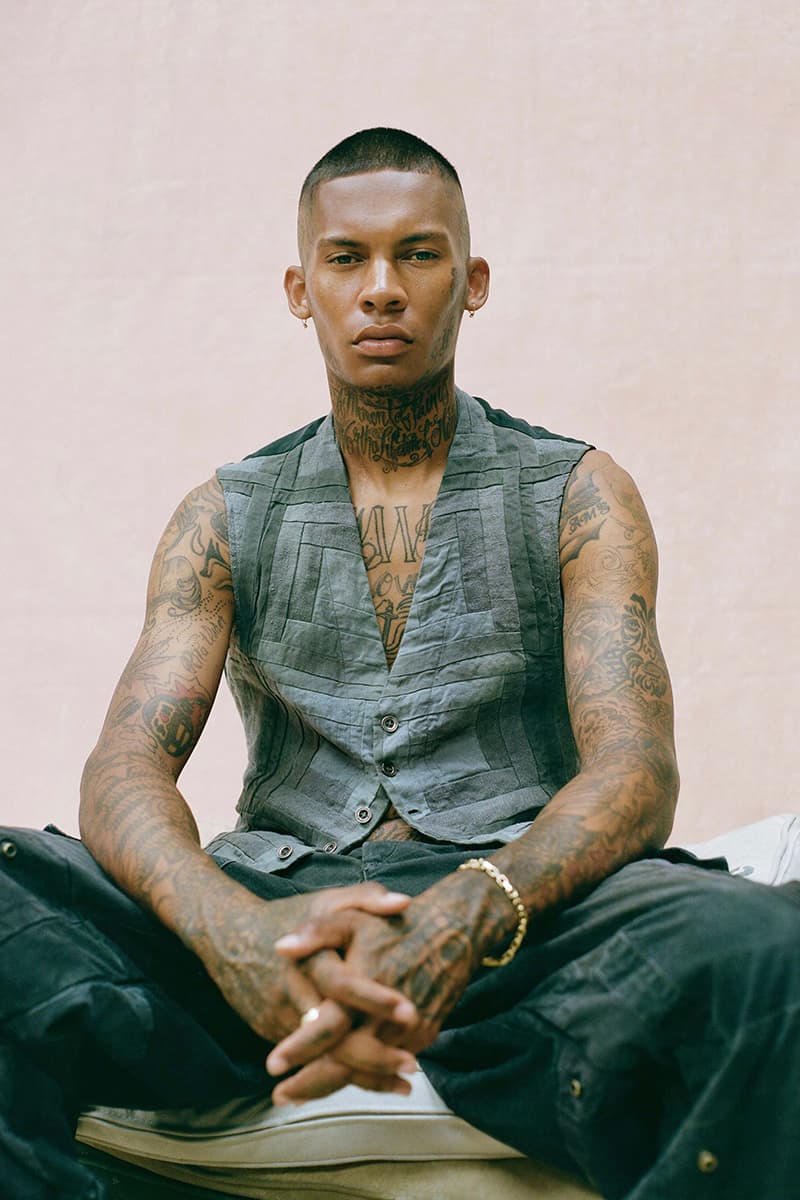 20 of 20
Greg Lauren's Summer 2021 collection is a bold display of distressed denim, vibrant patchwork, loosely tailored cuts and finely textured fabrics. The designer riffs on Americana, demonstrating his penchant for deconstruction with comfort and sustainability in mind while driving forward a socially conscious narrative surrounding current politically-charged race-based happenings in the U.S. "My own deep reflection and consciousness has led me to take a look at how the African American experience has impacted me, which has led to my examination of the history of some of my aesthetic inspirations," notes Lauren.
Each garment in the collection has been made with recycled fabrics, tatters from vintage army tents, denim painters pants, flannel shirts, deadstock scraps like fleece and various suiting patterns — part of the label's GL Scraps initiative where excess virgin and deadstock fabrics are carefully processed and stitched into unique yardage. The collection includes asymmetrical cargo pants, lightly brushed field jackets, BDU pants, multi-colored flannels, wool liners and cream-colored blazers, to mention a few.
One noteworthy piece is a pair of baggy cargo pants embellished with a sporadic assembly of patchwork denim on one leg. Stretching from the upper left waist to the hem, the crafty details are made up of frayed swatches colored in khaki, light blue, dark indigo, pinstripe and chambray. The other half of the pants come in a rich olive tone, complemented by a deep pocket on the side and adjustable drawstrings at the bottom.
Another standout garment is a wool noragi jacket boasting brightly accented stripes while distressed denim appears along the central edges of the piece for textural contrast. Red, orange, blue and green horizontal lines are placed along the mid-body, over the piece's twin waist pockets. As a final note, the hem has been cut for a rugged look and feel. Other garments like quilted suits, reconstructed chore coats, smartly cut blazers, multi-pocketed anoraks and white hunters vests round up the expansive lineup.
Though no release dates have been revealed yet, scroll through the gallery above for an early look at Greg Lauren's Summer 2021 lookbook.
In case you missed it, check out earlier Fall/Winter 2020 collection.