Did Digital Fashion Month Work for Buyers?
Four leading retailers reflect on the fashion industry's "new normal."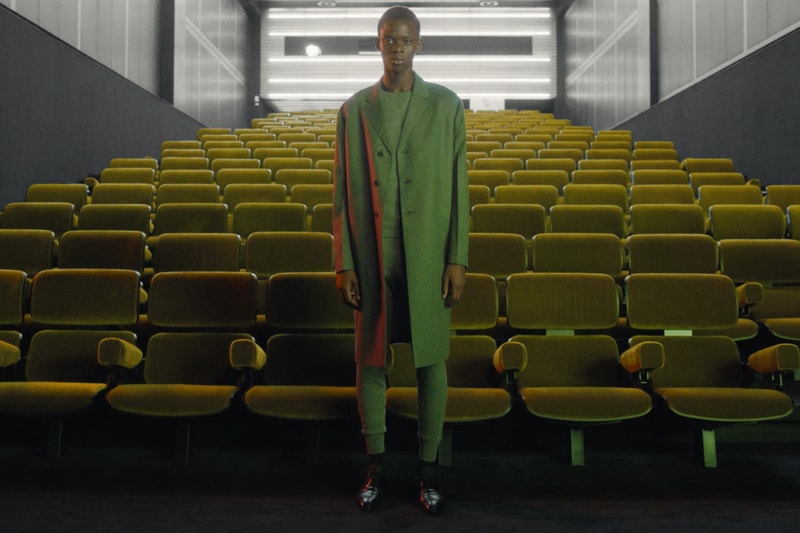 This season's fashion month has been like no other. Due to the coronavirus crisis forcing London, Paris and Milan to pursue digital — or, even, "phygital" — presentations, the way in which the fashion industry works has been disrupted. As Milan Fashion Week closes the Spring/Summer 2021 shows, we spoke to buyers from leading retailers around the world about how the new format worked for their needs and which brands — if any — adapted well to the new constraints.
"I was hoping this situation would make everyone think and act more consciously, but I can't say that has really happened."
How was your experience of this season's digital fashion weeks?
Simon Hogeman, Co-Founder, Très Bien: I'd say that it's a bit mixed. It's nice to see especially smaller brands and designers trying to find ways to survive and make something good out of the situation. And at the same time, it's a bit sad to see that some of the bigger fashion houses haven't changed anything, still the same cycles, deliveries, budget minimums and massive collections.
Mitsuhiro Kubo, Owner, Creative Director and Head Buyer, GR8: We looked at the digital content from the brands: while some were good at it, others looked less creative. Although this is an unfamiliar situation, there is a big difference between showing a collection digitally and failing to do so at the most important time of the year when sales will be affected by the reputation of the brand for the half year.
Joe Brunner, Junior Buyer, New Gen and Active, Browns: It was great seeing what designers and brands were able to put together on short notice with restrictions. You could see those that put a lot of thought and effort into the direction and content, and others that thought it better to use the resources elsewhere. This was a first time for everyone, so it's great to see what could be done and learn from this and develop it for the future. The key takeaway for me was inclusivity. A large number of brands that would not usually be on the calendar were afforded the opportunity this year, it levelled the playing field and gave them a platform to showcase their talents. In a time when the future is even more unknown to so many businesses big and small, it's important fashion continues to push this forward.
Damien Paul, Head of Menswear, MATCHESFASHION: It has been interesting to see how the designers have approached this. I thought the best connected with the core codes of the house and where the clothes were at the heart of the concept.
How did it affect your job as a buyer?
Kubo: Instead of affecting, it was lost. I'm still getting used to this approach myself. It will take some time for me to get the feeling of looking at the collection in real life in the showroom.
Brunner: On the surface, going online has made it slightly difficult, as you don't get to see or feel the clothes first hand – being able to touch the garments is very different to viewing them on a linesheet, or lookbook. Most brands provided sufficient content for buyers and press to gauge what the collections were about, however nothing beats traveling and the human interaction that comes with being in market and at the shows. This is something we're all itching to get back to, as and when it's safe to do so.
Hogeman: It's a bit mixed here as well, some brands have really done their homework and used their time in quarantine building really helpful platforms and web portals that actually made things a lot easier. But for the most part it's been quite challenging with laptop cameras and internet connections, which has caused a little bit of a headache. But overall I'd say that it works but not quite there yet.
Paul: At first the thought of digital appointments and not seeing clothes in the flesh was daunting, if I'm honest, but I have been cheered by how so many designers rose to the challenge, creating amazing digital packages – or in the case of Jonathan Anderson, brilliant physical concepts for LOEWE and JW Anderson.
"I don't think digital fashion weeks are the future, I do think they have a place in conjunction with standard fashion weeks to alleviate the madness of it all."
Were there any brands you thought adapted well to the new format?
Brunner: I really enjoyed Ahluwalia's digital exhibition. Priya and the team very much brought a piece of her life to the global stage. Robyn Lynch's Rapha collection was fantastic, very much a stand out during LFW. In terms of shows, Kiko Kostadinov was as spot on as ever. Casablanca and Sunnei put a smile on my face. Prada took me back to the late '90s and Y/Project's practical demonstration was educational.
Paul: For me, those that felt like behind the scenes access and which featured the designers worked the best. You felt like you were getting an insider's glimpse into the creative process – this was championed by Rick Owens, Glenn Martens and Jonathan Anderson. With Rick Owens styling his muse you felt like you were backstage at his show moments before the music starts: it felt like a real insider's viewpoint. At Prada, there was less access to the designer, but by working with five creatives we were provided a fast-paced, 11 minute spectacle which felt like a "show."
Hogeman: Kudos to the smaller independent brands we've had meetings with. There's quite a few we haven't met with yet as everything is a bit scattered this season but honorable mention goes out to Nicholas Daley, Casablanca and AFFIX.
Kubo: LVMH Group brands such as Louis Vuitton, LOEWE and others were outstanding and I thought they were pioneers who knew how to show their products digitally.
What do you think could be improved if there are more digital fashion weeks?
Brunner: I don't think digital fashion weeks are the future, I do think they have a place in conjunction with standard fashion weeks to alleviate the madness of it all. That way there's less of a rush between shows, less of a financial burden on emerging brands, and arguably a more creative platform with fewer boundaries.
Paul: I think some brands and designers developed content more around a mood than the clothes. Whilst at times it worked in general I found myself yearning to see elements of the collection. Digital or not it is a fashion week and as a buyer I want to see the clothes.
Hogeman: Since this is the very first time, probably a little bit of most things. But simple things like lighting, cameras, and internet connections for sure! Personally, I'd appreciate it if the schedule was more dense also and somewhat closer to what a fashion week normally has been like.
Kubo: I wanted more enthusiasm from the designer, mainly more words, it could be an interview or a short film. It's hard to understand the concept and the designer's ideas if it's only images or videos. I felt like I was being shown the same movies I've seen all the time, and it was no different from the fashion content movies on Instagram.
"There has also been optimism shining through from many of the designers and I have to say that this has inspired confidence."
Has COVID-19 changed how and what you buy?
Hogeman: Not sure it's affected how we buy that much. What we buy might differ a bit, as you want to support smaller, more interesting brands rather than sticking to the big budgets of the big fashion houses; I was hoping this situation for all of us would make everyone think and act more consciously but can't say that has really happened across the board, which is a shame.
Brunner: It hasn't affected how and what we're buying; everyone's still talking about loungewear, but people are still spending a lot of money on clothes to wear out. Business as usual I'd say.
Kubo: Normally, at this point at the end of the Paris collections, we'd have filled 90 percent of our budgets. Now, we're at about 30 percent, so I'm watching quietly to see what happens. It feels like "sleep and wait for good news." We're changing to a "see-now-buy-now" method, so that we can find collections that weren't available during fashion week.
Paul: Aside from the implications regarding physical showroom appointments, I would say it's been interesting to work with the designers within the limitations that they are all experiencing. Many have had problems with production, and I have felt a real sense of community across the digital appointments. As you can imagine, we are also factoring in the data we now have around how our customers have adapted what they buy. There has also been optimism shining through from many of the designers and I have to say that this has inspired confidence as we buy.