Aro Archive Announces Month-Long Fashion Photography Exhibition
Sasakiavins, Hendrik Schneider, and Amy Gwatkin's work will be shown alongside archival clothing.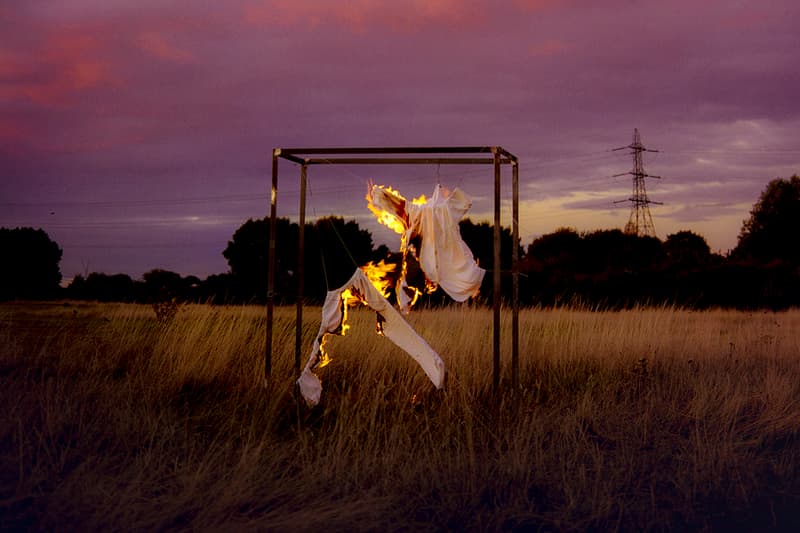 East London's Aro Archive has announced that it shall be re-opening with a fashion photography exhibition running throughout August.
Aro Archive has worked with Hendrik Schneider, Sasakiavins, and Amy Gwatkin over the course of a year to develop a fashion photography series that reflects on destruction, evolution, and transformation. Furthermore, images reflect on the sustainability of clothes as well as what they mean to the individual owner.
Sasakiavins' image seen above is one example of this. The picture captures garments that were at the end of their life cycle and are now shown mid-destruction, a process which "suspend[s] the moment in time so the piece can live on in a way," says Aro Archive's head of special projects, Joseph Delaney.
The photo exhibition will take over the entire double-fronted store in Broadway Market, London, and will be showcased alongside a small selection of hand-picked archival pieces commencing August 1. Prints from the exhibition will also be available to purchase in a charitable sale in September.
In case you missed it, check out what happened when HYPEBEAST went inside the 8,000-piece Aro Archive space.