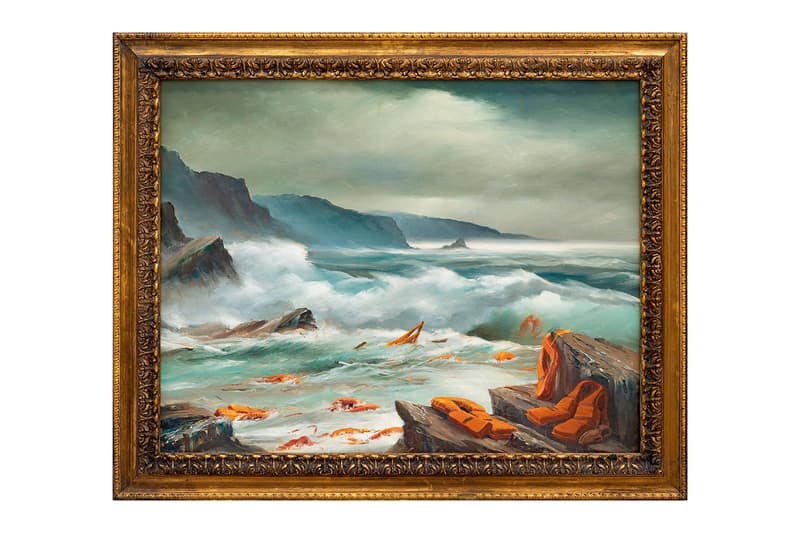 1 of 3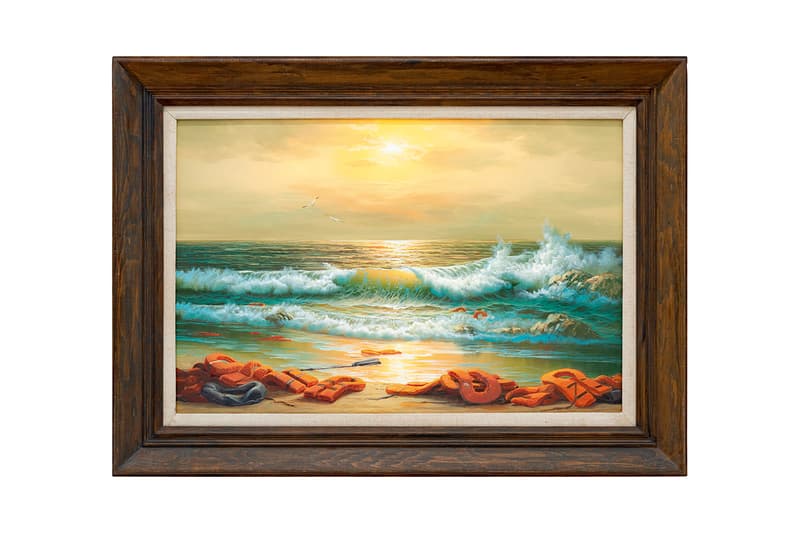 2 of 3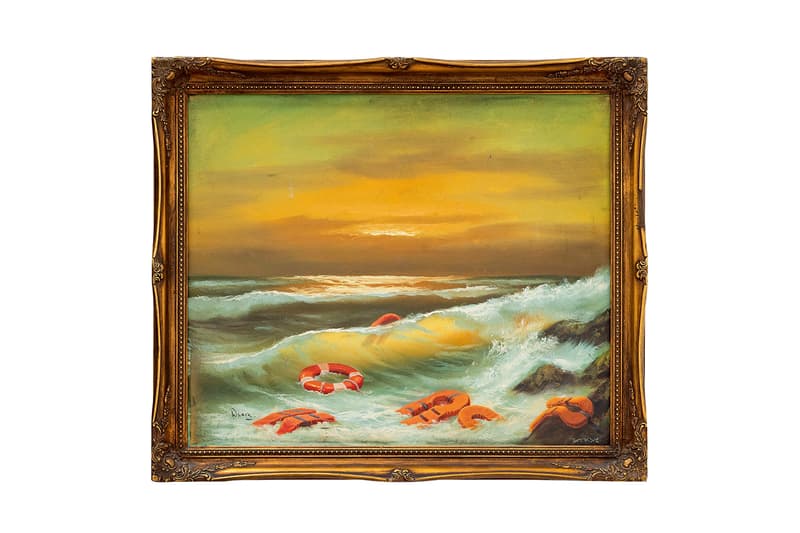 3 of 3
Banksy Donates Artwork To Raise Funds For Children's Hospital And Stroke Unit
It's expected to raise up to $1.5 million USD.
---
Following the release of his book You Are An Acceptable Level of Threat And If You Were Not You Would Know, Banksy has now donated his "Mediterranean sea view 2017" triptych to Sotheby's, to be sold at auction to help raise funds for Children's Hospital and Stroke Unit.
Set to appear in Sotheby's cross-category evening auction on July 28, the politically-charged artwork is expected to raise up to £1.2 million (approximately $1.5 million USD). Made in response to the European migrant crisis of the 2010s, Banksy has taken three old canvases featuring 19th century-style seascapes, and added abandoned lifejackets and buoys, to highlight the tragic deaths of thousands of migrants who have attempted to cross the Mediterranean Sea.
The triptych will be offered in Sotheby's "Rembrandt to Richter" cross-category evening sale, alongside one of the last self-portraits by Rembrandt left in private hands, Gerhard Richter's luminescent 'Clouds', rediscovered works by Peter Rubens and Frans Hals, and an collection of early 20th century avant-garde works, led by Fernand Léger and Pablo Picasso.
All proceeds from the sale of "Mediterranean sea view 2017" will go towards building a new acute stroke unit, and purchasing children's rehabilitation equipment for BASR hospital in Bethlehem.
You can view "Mediterranean sea view 2017" until 3pm, July 27 via the Sotheby's website.
In other news, this interactive map pinpoints over 300 Kobe Bryant murals worldwide.