Marine Serre and Y/Project Win One of Europe's Biggest Fashion Prizes
Receiving a financial award and fashion industry mentorship.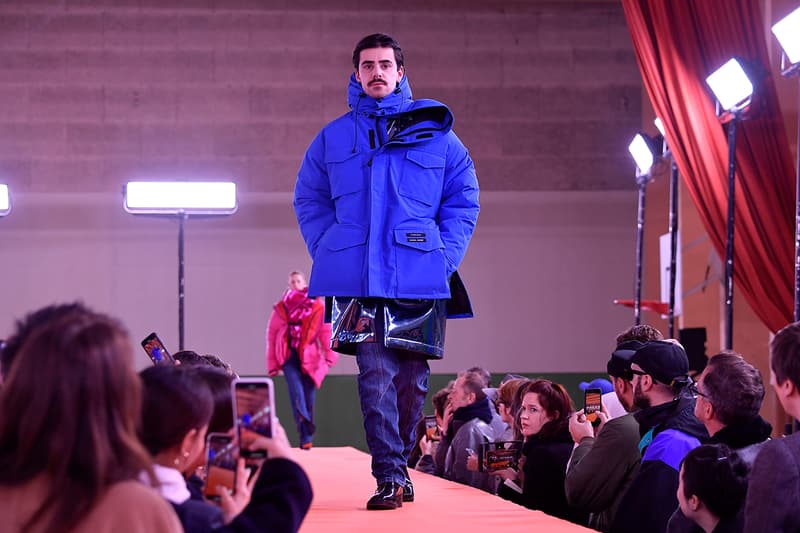 The Parisian designer Marine Serre and Glenn Martens' Y/Project label are the dual winners of the ANDAM Family Fund Award, which offers financial support and mentorship to emerging fashion designers.
Marine Serre has won the top prize of €200,000 (approx. $224,000 USD), while Y/Project has won €150,000 (approx. $168,000 USD). Both will also receive support and mentorship from figures within ANDAM (National Association for the Development of the Fashion Arts).
The Pierre Bergé prize, a €100,000 ($112,000 USD) award for young French brands, was awarded to Mossi, a label founded by Mossi Traoré that offers couture training in the underprivileged suburbs of Paris.
Serre's work is known for its sustainable approach and hybridisation of different garments. Her crescent-moon printed separates have become an instantly-recognisable bestseller.
With Martens as creative director, Y/Project has become one of the most lauded emerging labels in Europe, whose deconstructed outerwear and intricately-constructed denim pieces are carried by Matchesfashion, SSENSE and Browns.
In a statement, Serre said "We are all facing challenging moments and this support will help us remain strong and independent," while Martens said he would use the financial support to "take part in the change toward building a better future." Martens recently announced that Y/Project would begin pivoting towards a more sustainable business model, and confirmed that the prize fund would support that.
The prize takes place shortly before the virtual edition of Paris Men's Fashion Week, which is due to start next week.