More Than Five Million People Tried to Cop Dior x Air Jordan 1 OGs
That's 625x more people than what was actually available.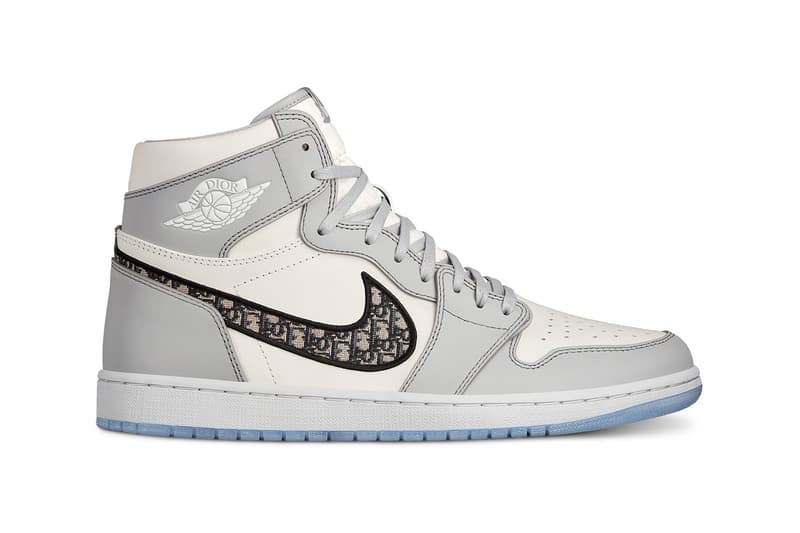 Now that the raffle of the year is over, stats are releasing for the highly coveted Dior x Air Jordan 1 OGs. According to WWD, more than five million people entered for a chance to win either a pair of the collaborative J1s in high-top or low-top form. Only 8,000 were available to the public.
The Dior x Air Jordan 1 OG release first launched on June 25 at a dedicated microsite where interested parties could enter for a chance to purchase. The site allowed for the customer to choose between the high-top or low-top model, in their preferred size, and at a convenient location to purchase. Users began entering the site at early morning EDT and started noticing the site had closed registration only a few hours later.
Pietro Beccari, president and chief executive officer of Christian Dior Couture, told WWD that the selection of the public pairs was completed in nine hours, and the winners were notified on July 2. Beccari also divulged that while 8,000 pairs were made available to the public to purchase, 5,000 pairs were also produced for Dior's top clients and were contacted directly with an invitation to buy. 13,000 pairs in total exist for this collaboration, high- and low-top included.
The Dior x Air Jordan 1 OG High and Low pairs retailed for $2,200 USD and $2,000 USD respectively, but pairs are now on the secondary market for more than five times their original price.
In other related news, Jordan Brand has unveiled its collection of sneakers for Fall 2020, all revolving around retro styles.