Tee Grizzley Releases New Mixtape 'The Smartest'
Featuring Big Sean, Meek Mill, Hit-Boy, Mustard, Scott Storch, and more.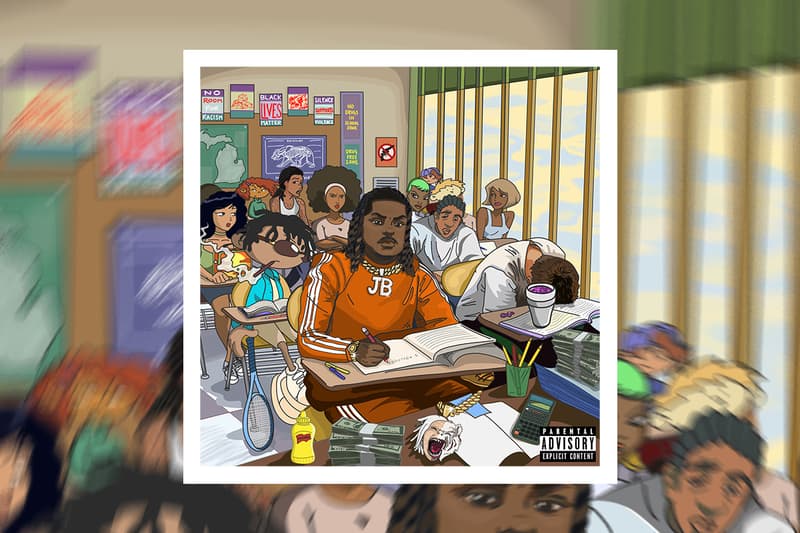 Detroit rapper Tee Grizzley has been relatively low-key over the past year. Last year he dropped "Satish," which memorialized his aunt and manager Jobina "JB" Brown, who passed away following a shooting last August. In January he teamed up with Hit-Boy for "Red Light," later Payroll Giovanni for "Payroll," in March. Earlier this month he took a stand with protestors across the nation, targeting police brutality with a powerful new track titled "Mr. Officer." Just days after announcing the project, Tee Grizzley has now shared his latest mixtape, The Smartest.
New project out now if you fwm go bang this Shìt https://t.co/8gZzcntXFp

— Tee Grizzley ? Black Chaldean (@Tee_Grizzley) June 19, 2020

Consisting of 17 tracks, The Smartest is one the rapper's most politically-inclined projects yet, represented by the mixtape's The Boondocks-inspired cover art. On the artwork, Grizzley can be seen sitting in a classroom with fellow students as he writes "I apologize" in his notebook. In the background, various signs featuring "No Room For Racism," "Black Lives Matter," and "Silence Supports Violence" can be seen.
For the mixtape, the Detroit rapper landed a variety of stacked contributors, with guest verses supplied by Big Sean, Meek Mill, Lil Baby, and Lil Keed, while production was handled by the likes of Hit-Boy, Mustard, Helluva, and Scott Storch.
Stream The Smartest below.
For more new projects, don't miss Teyana Taylor's The Album.