Russell Westbrook to Executive Produce Tulsa Race Massacre Docuseries
Titled 'Terror in Tulsa: The Rise and Fall of Black Wall Street.'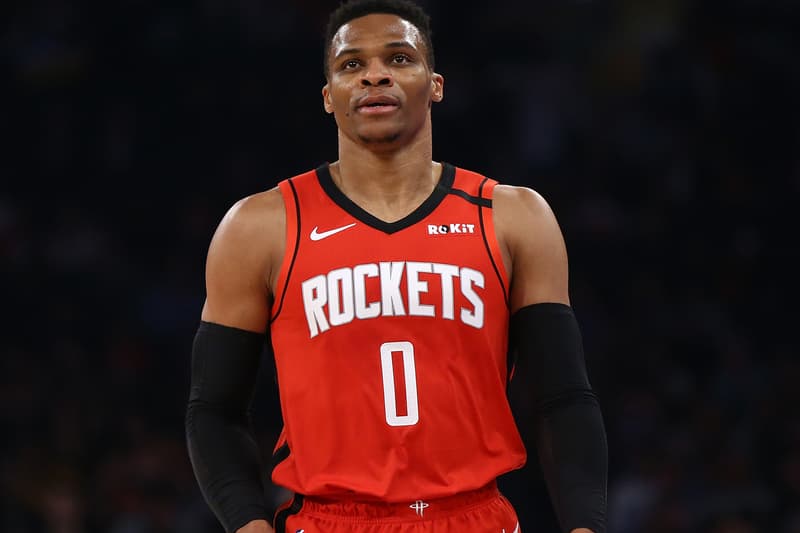 Russell Westbrook will executive produce a docuseries about the 1921 Tulsa Race Massacre, set to air in 2021 to commemorate the 100th anniversary of the tragic event. The Hollywood Reporter reports that Westbrook has teamed up with Blackfin Productions, which previously worked on ID's I Am Homicide, History Channel's Brothers in Arms, and Netflix's Killer Inside: The Mind of Aaron Hernandez.
Described by the Oklahoma Historical Society as the "single worst incident of racial violence in American history," Westbrook's project — titled Terror in Tulsa: The Rise and Fall of Black Wall Street — will be directed by Dream Hampton (executive producer of Surviving R. Kelly) and released via Cineflix.
The Hollywood Reporter shares that the docuseries "Will chronicle [the] deadly massacre in Tulsa, Oklahoma, between May 31 and June 1, 1921, where over 300 African Americans were killed and thousands more were displaced as the once-prosperous Greenwood District, called Black Wall Street by locals, was set ablaze."
Westbrook first learned of the tragedy when he played with the Oklahoma City Thunder. "It's upsetting that the atrocities that transpired then are still so relevant today," he shared in a statement. "It's important we uncover the buried stories of African Americans in this country. We must amplify them now more than ever if we want to create change moving forward."
For more related news, Netflix has put together a Black Lives Matter collection.