How to Visit a New York City Art Gallery Post-Coronavirus Lockdown
With New York City in phase two of reopening, galleries are trying different strategies to resume business.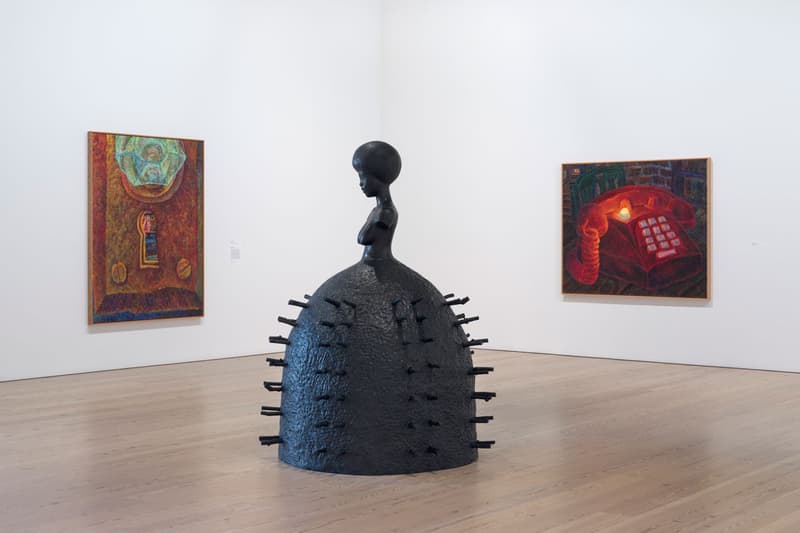 New York City entered phase one of its four phase reopening plan on Monday, June 8, 2020, thereby lifting portions of the stay-at-home orders mandated in response to the ongoing coronavirus crisis in March. That means select businesses have been partially able to reopen, including retailers and art galleries.
According to Artnet, galleries are taking on various measures as they navigate how to reopen post-lockdown. Postmasters in Tribeca, for example, has allowed for appointment-only visits to its two current exhibitions. The gallery will make masks and hand sanitizer available to visitors, who must provide contact information in the case that contact tracing is necessary.
"This is for everybody's safety and health, rather than a calculated effort to build a bigger rolodex to harass people for sales," Postmasters co-founder Magda Sawon told Artnet.
Slag Gallery in Chelsea is also available for appointment-only visits, but hopes to be able to open the gallery to 10 to 15 people at a time starting in July. David Zwirner meanwhile has yet to open its New York City gallery to the public, but plans to do so in a limited capacity when phase two begins.
Currently, art fairs are experimenting with virtual showings. Both Art Basel and Photo Basel made the decision to cancel their annual shows at the outset of the COVID-19 crisis, and have recently opened up their digital showings to the public. New York City galleries such as James Fuentes have also experimented with online showings, as it did for its Izzy Barber show.
In related news, see UTA Artist Space's virtual exhibition dedicated to emerging Black artists.