Mr. Saturday's SS21 Collection Explores Saturday Night in New York City Back in 1984
Titled "Where Life is Just a State of Mind."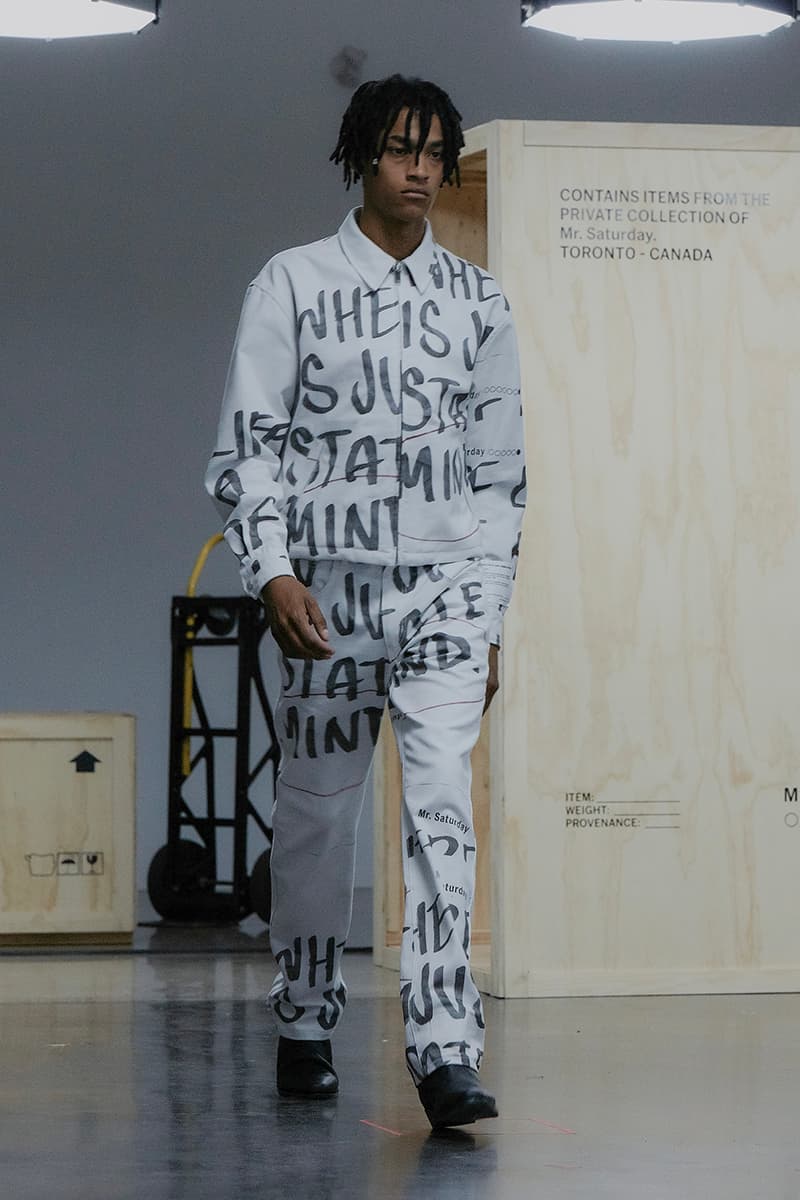 1 of 30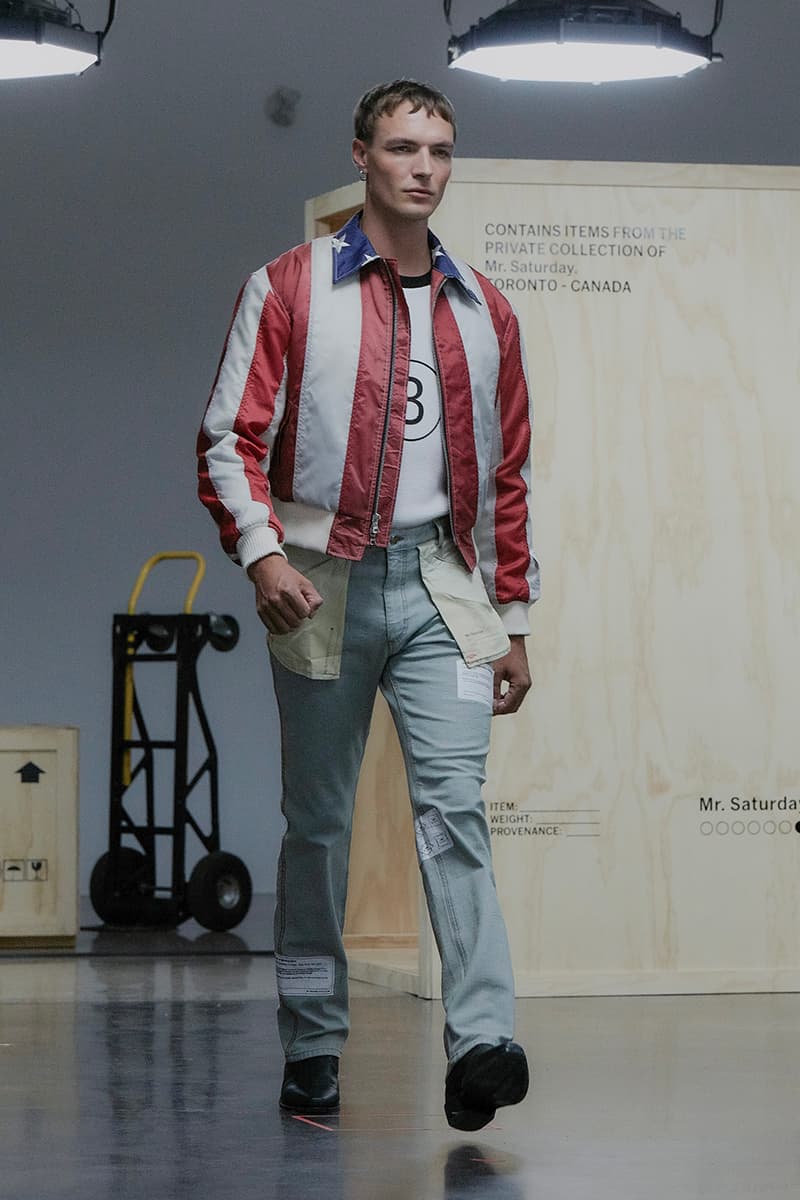 2 of 30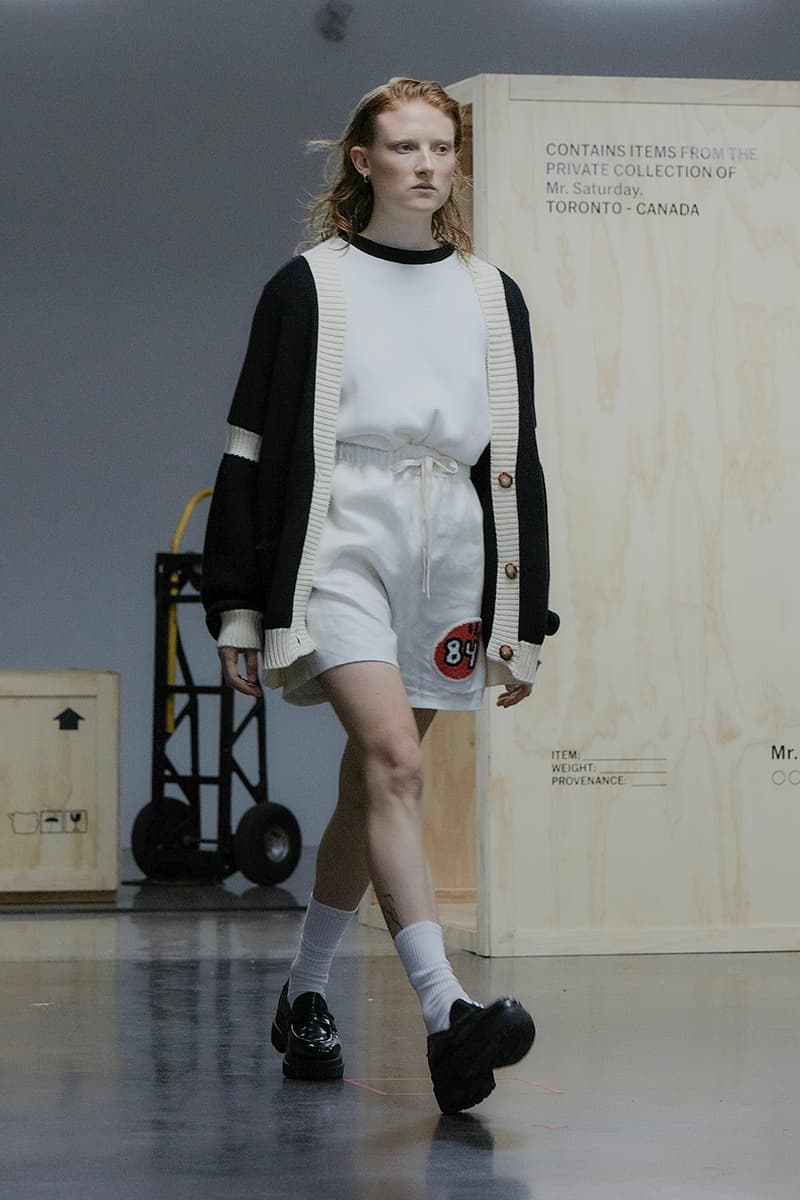 3 of 30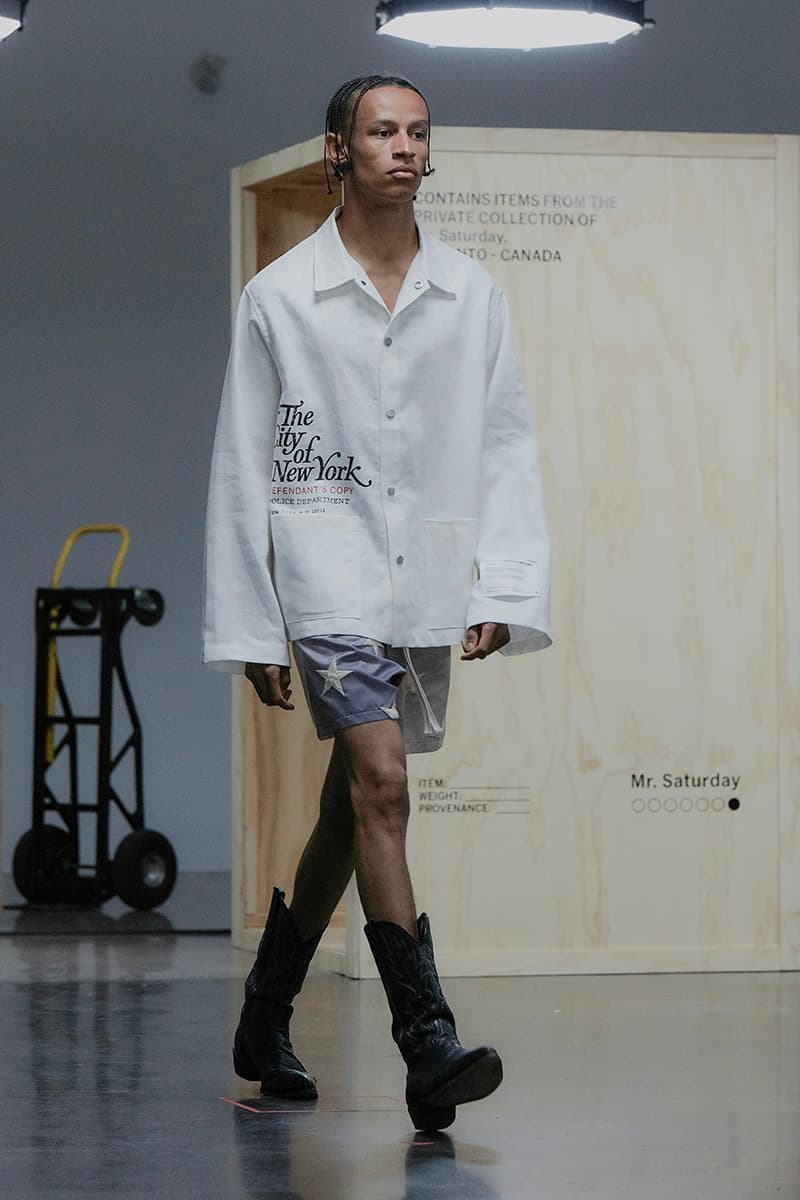 4 of 30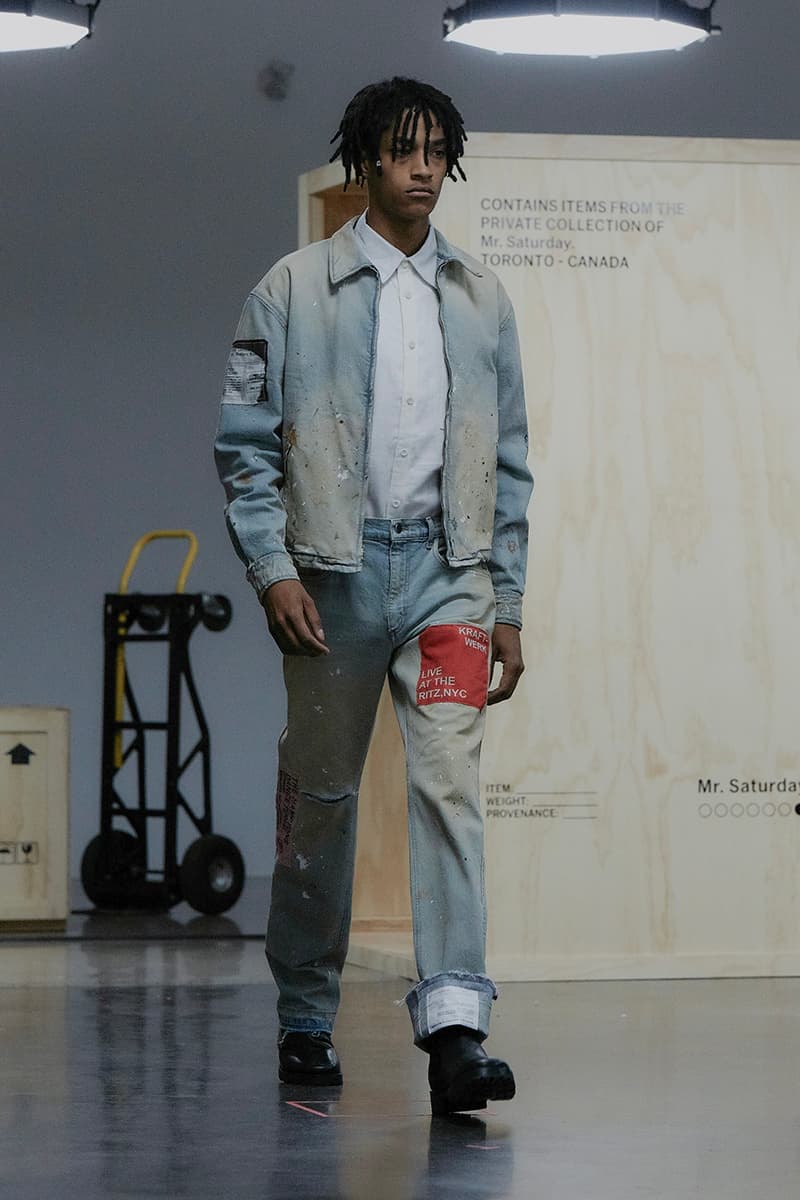 5 of 30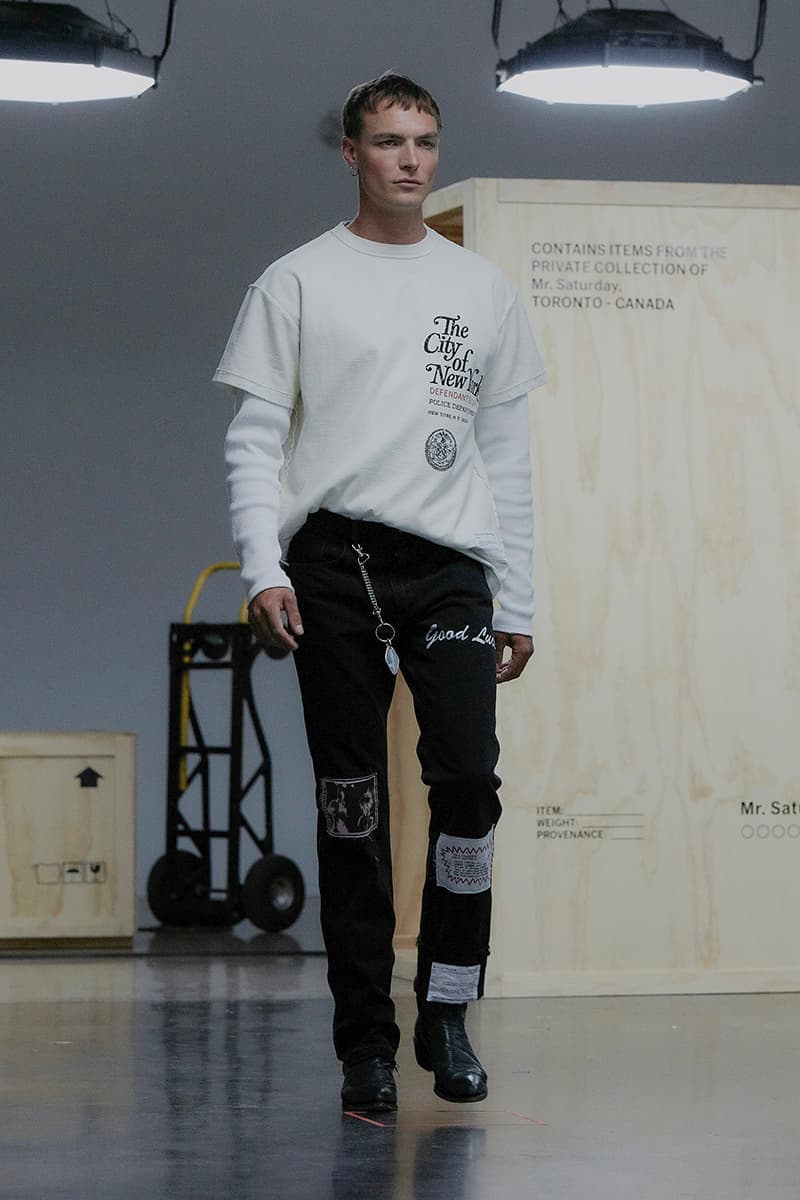 6 of 30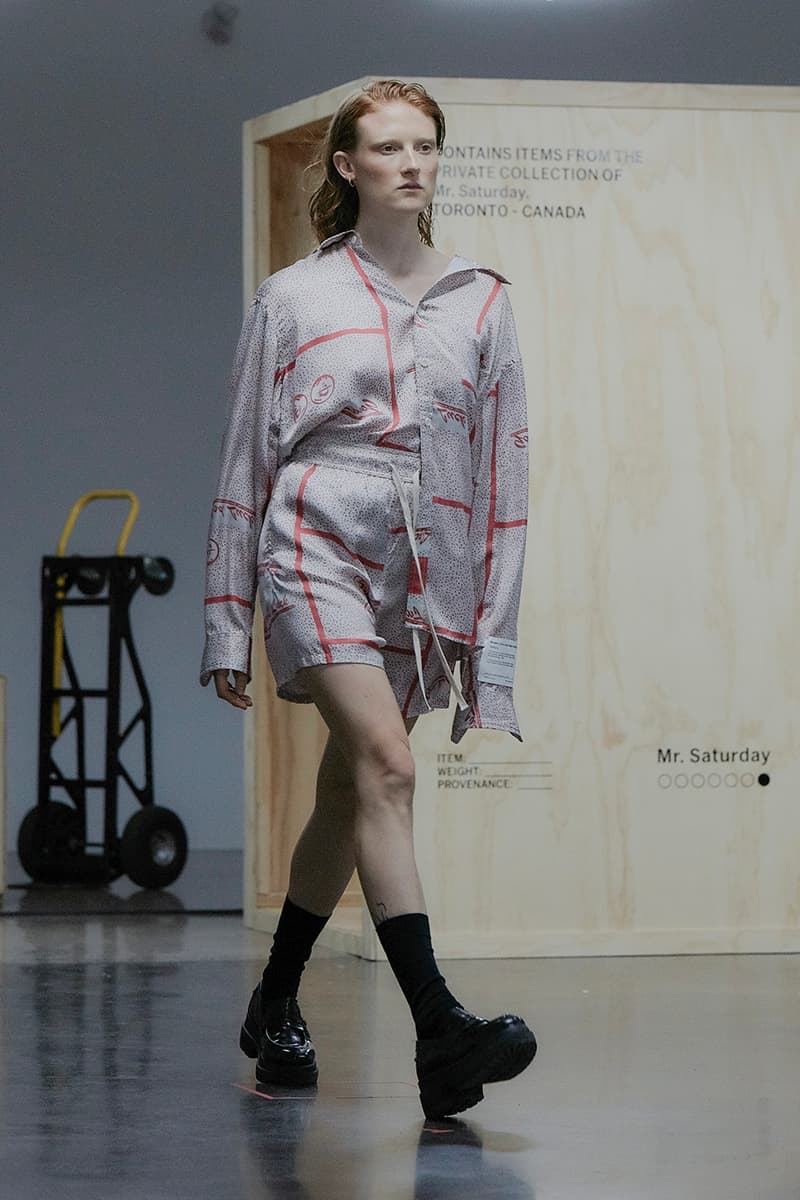 7 of 30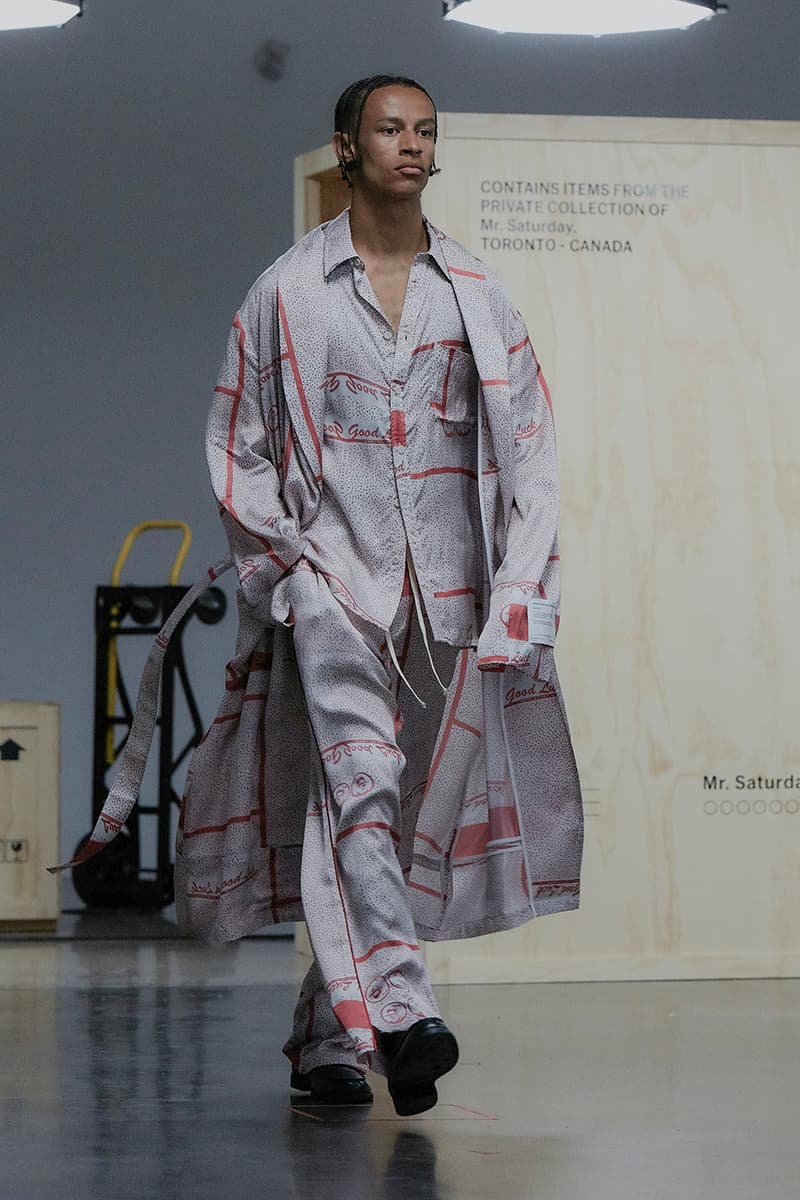 8 of 30
9 of 30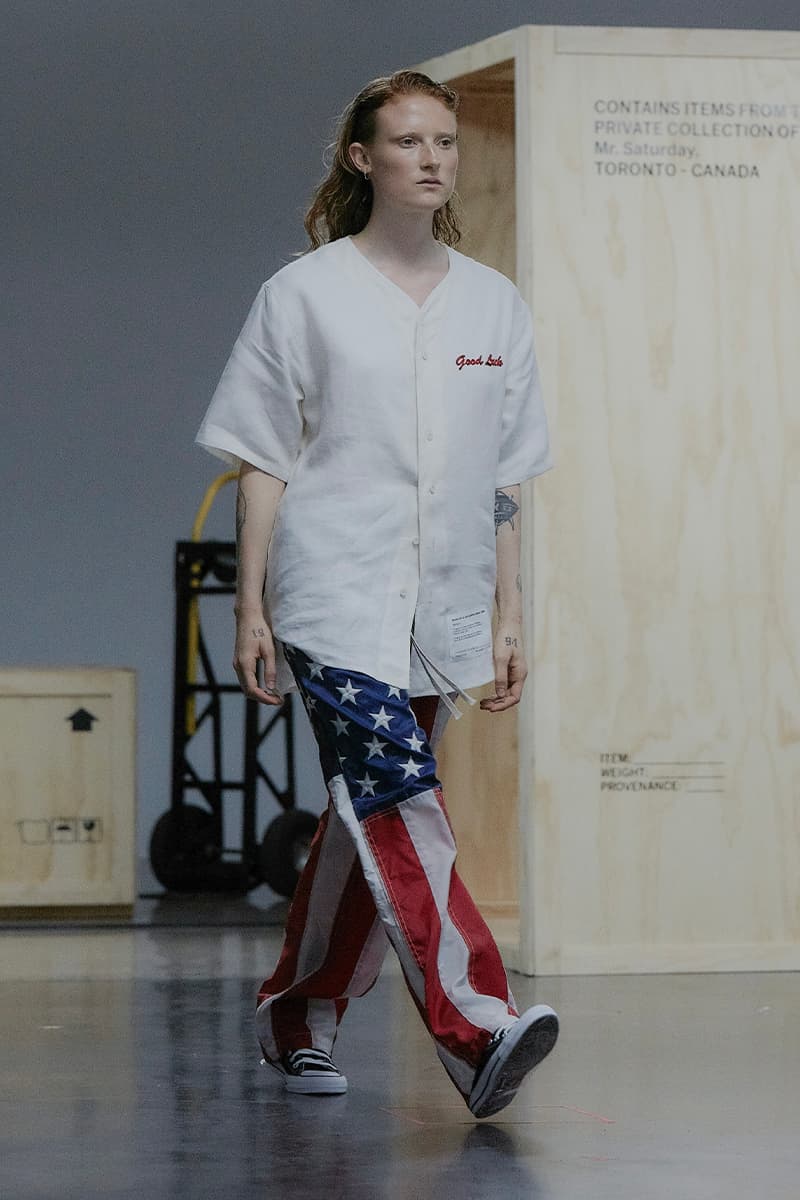 10 of 30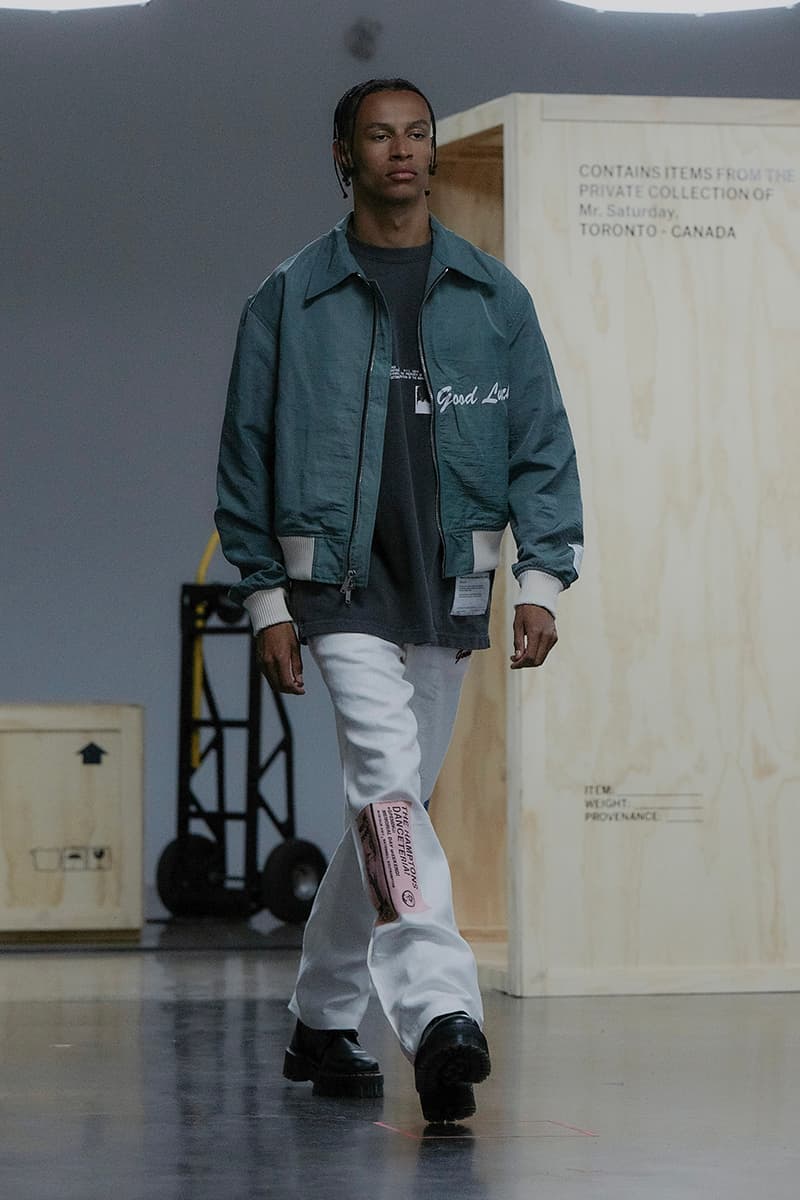 11 of 30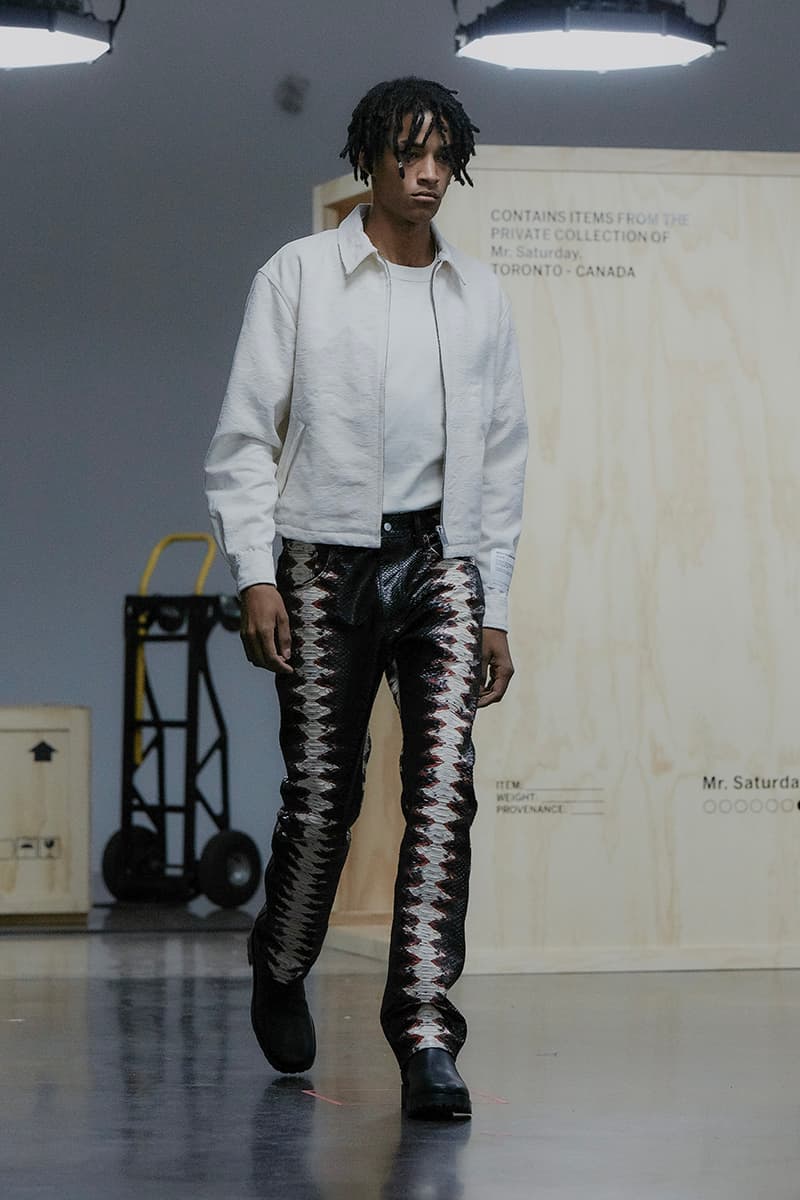 12 of 30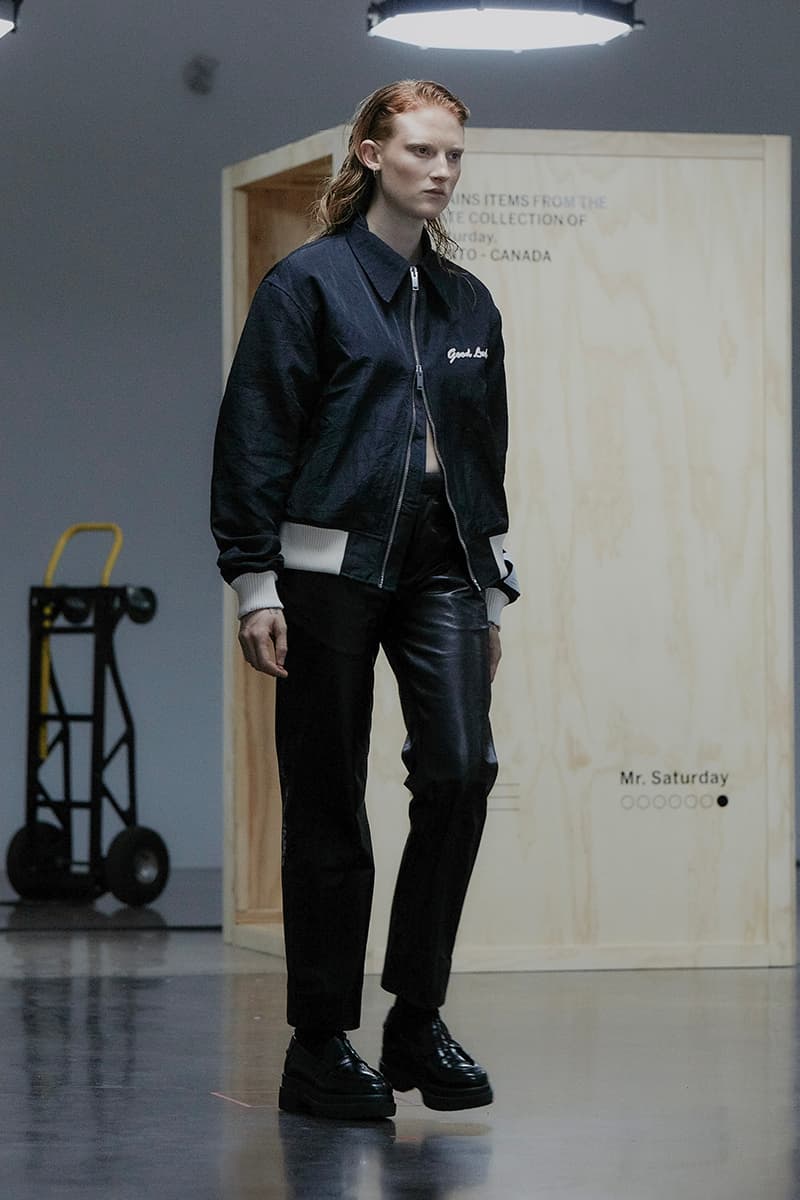 13 of 30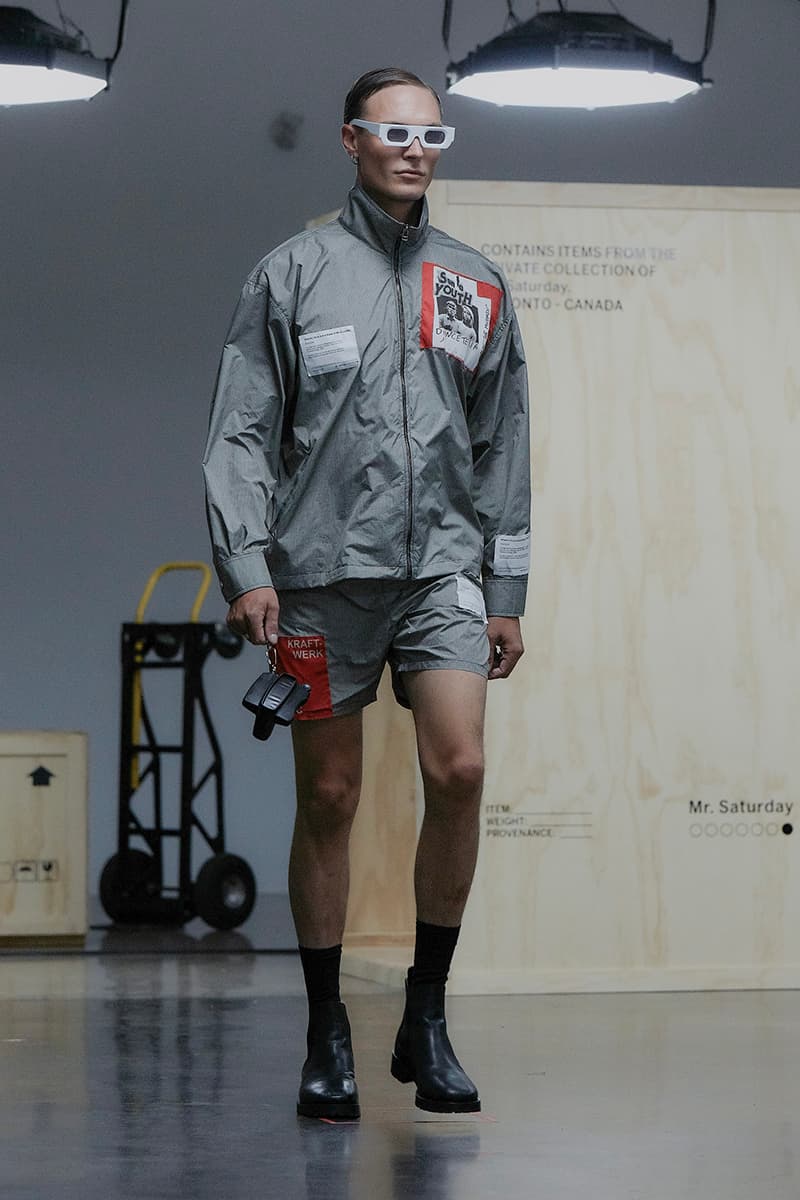 14 of 30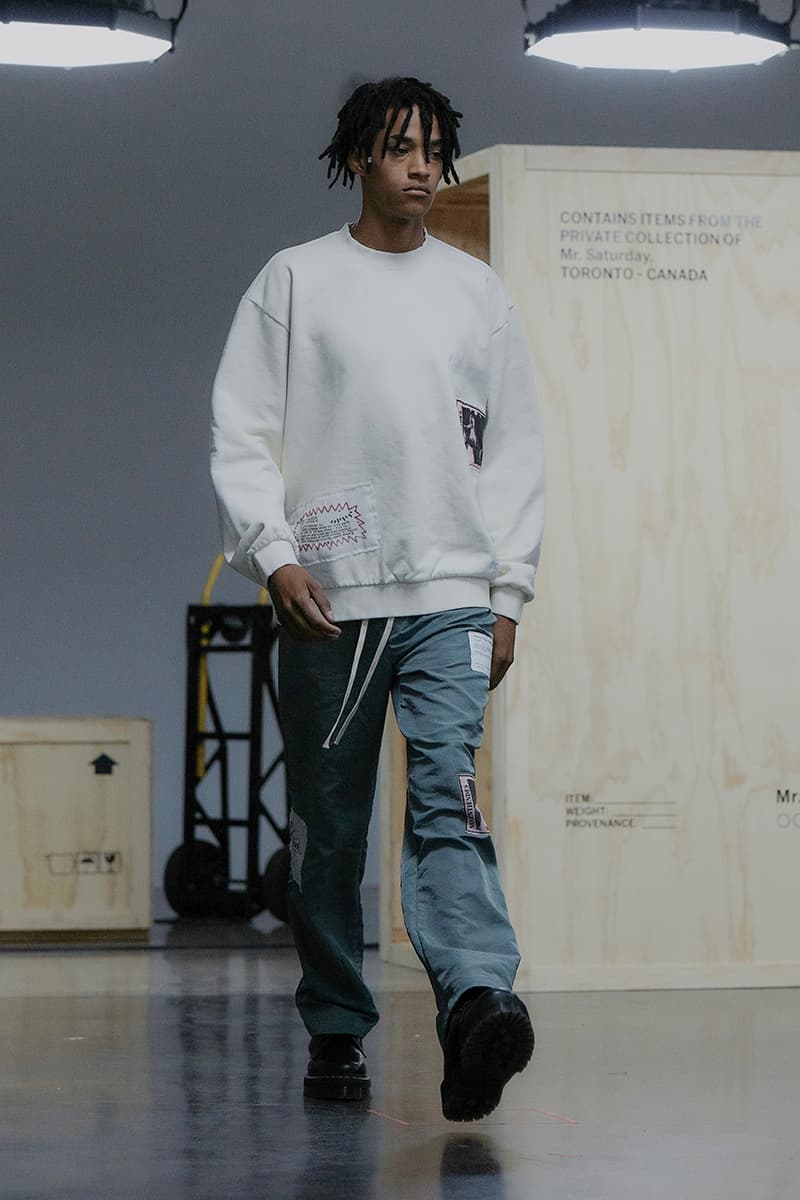 15 of 30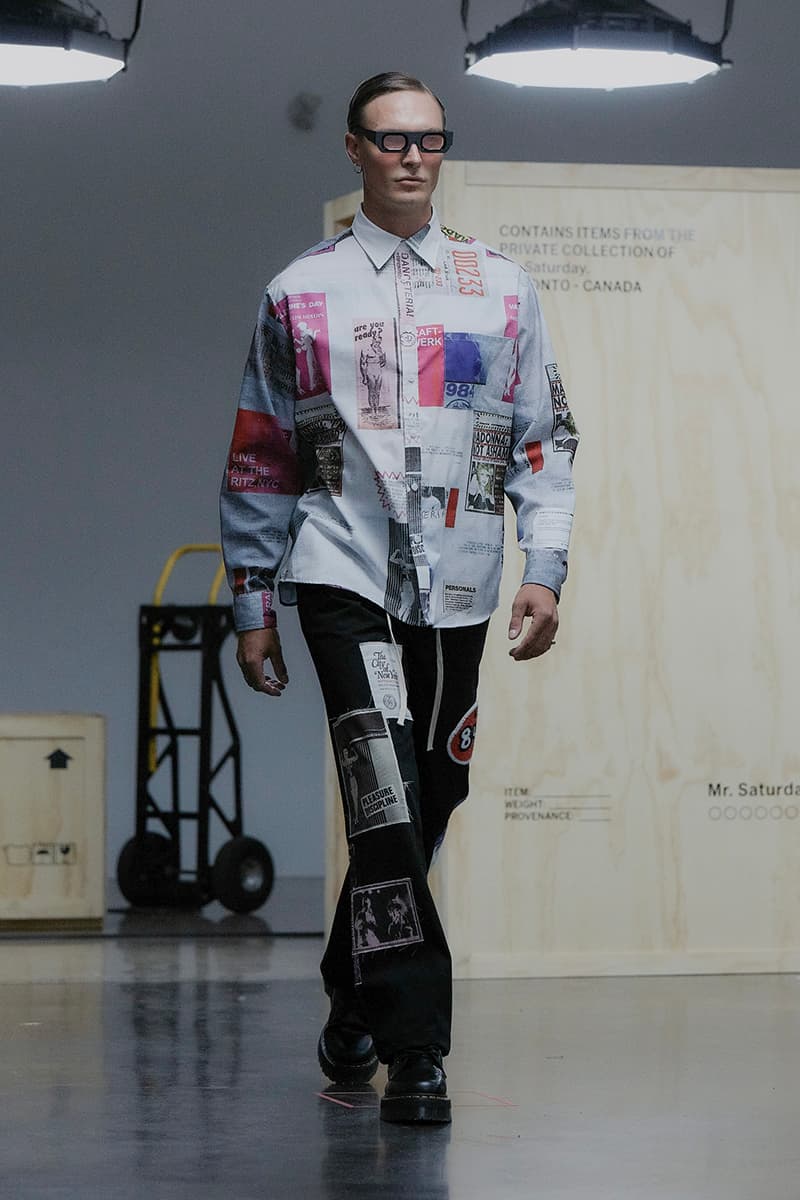 16 of 30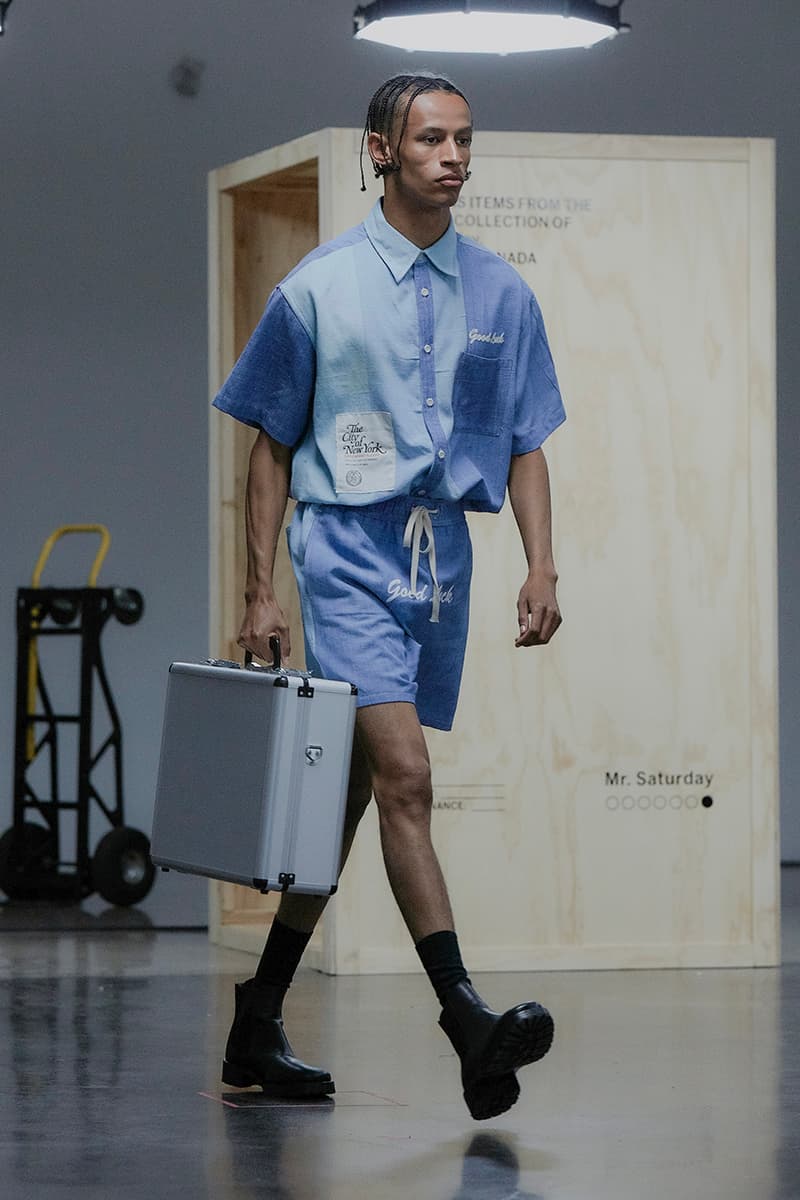 17 of 30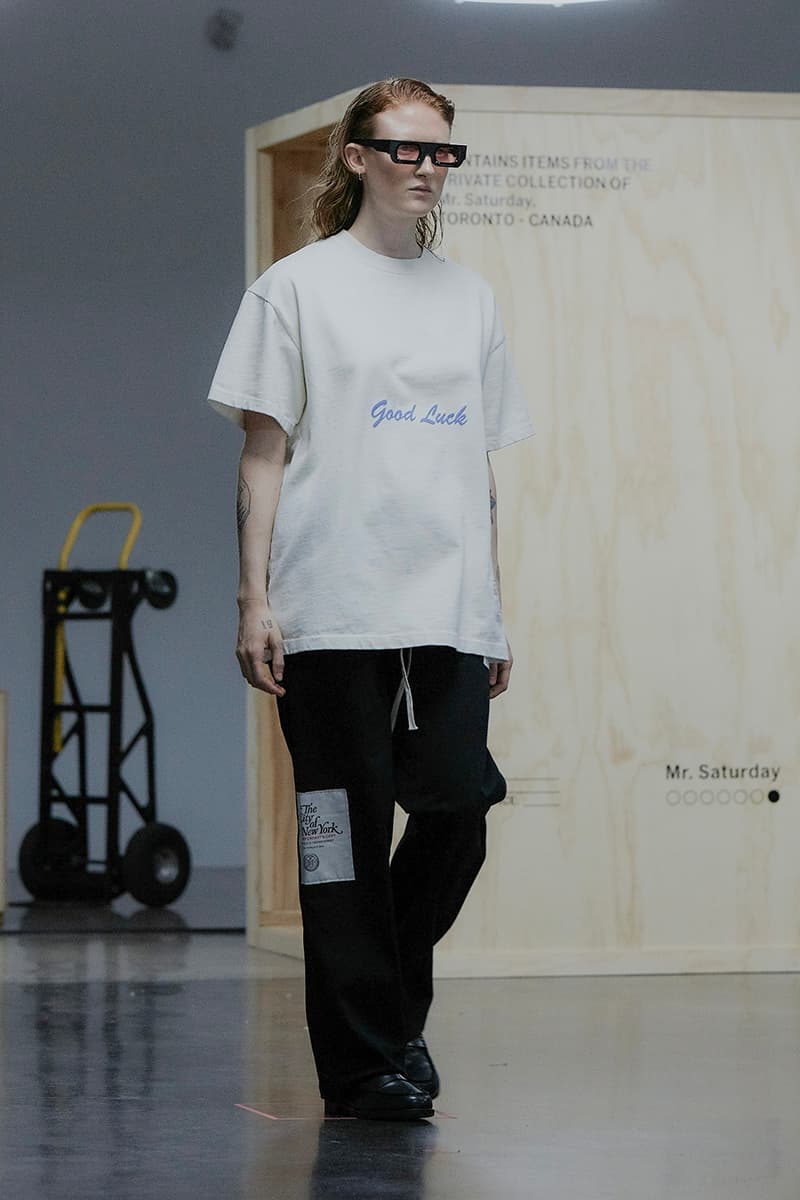 18 of 30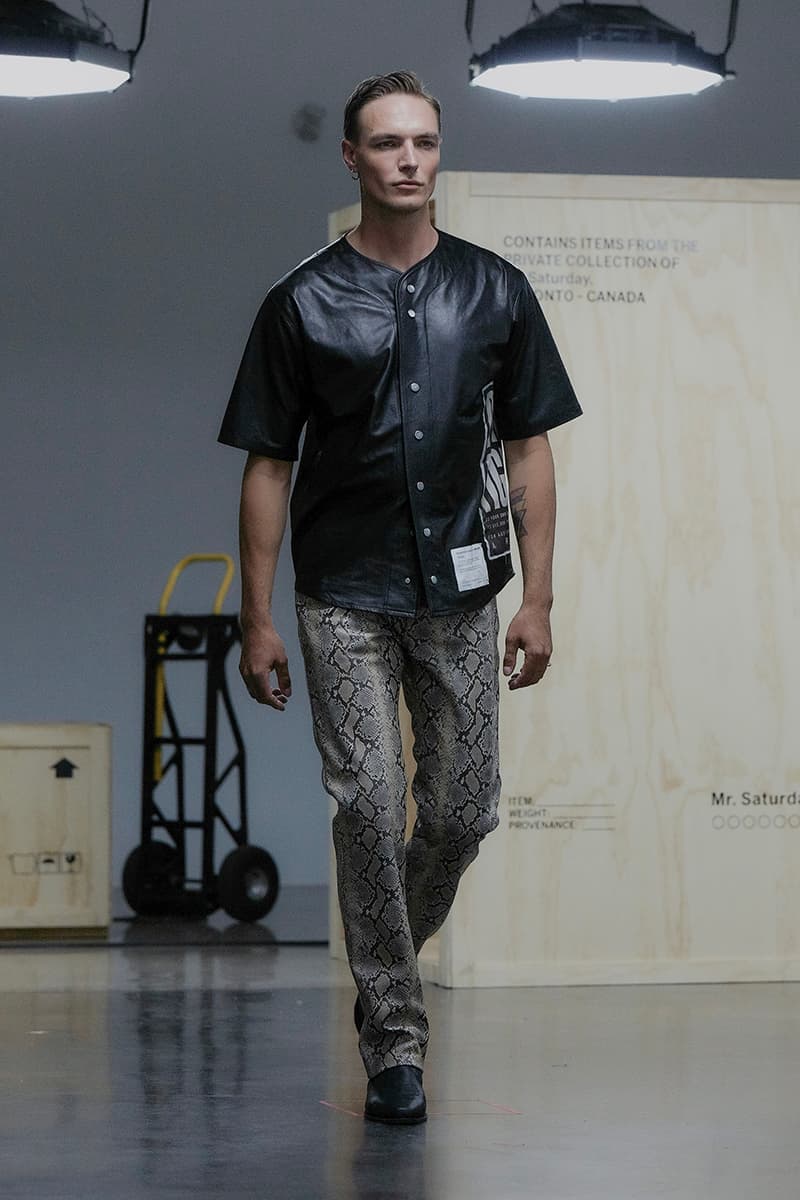 19 of 30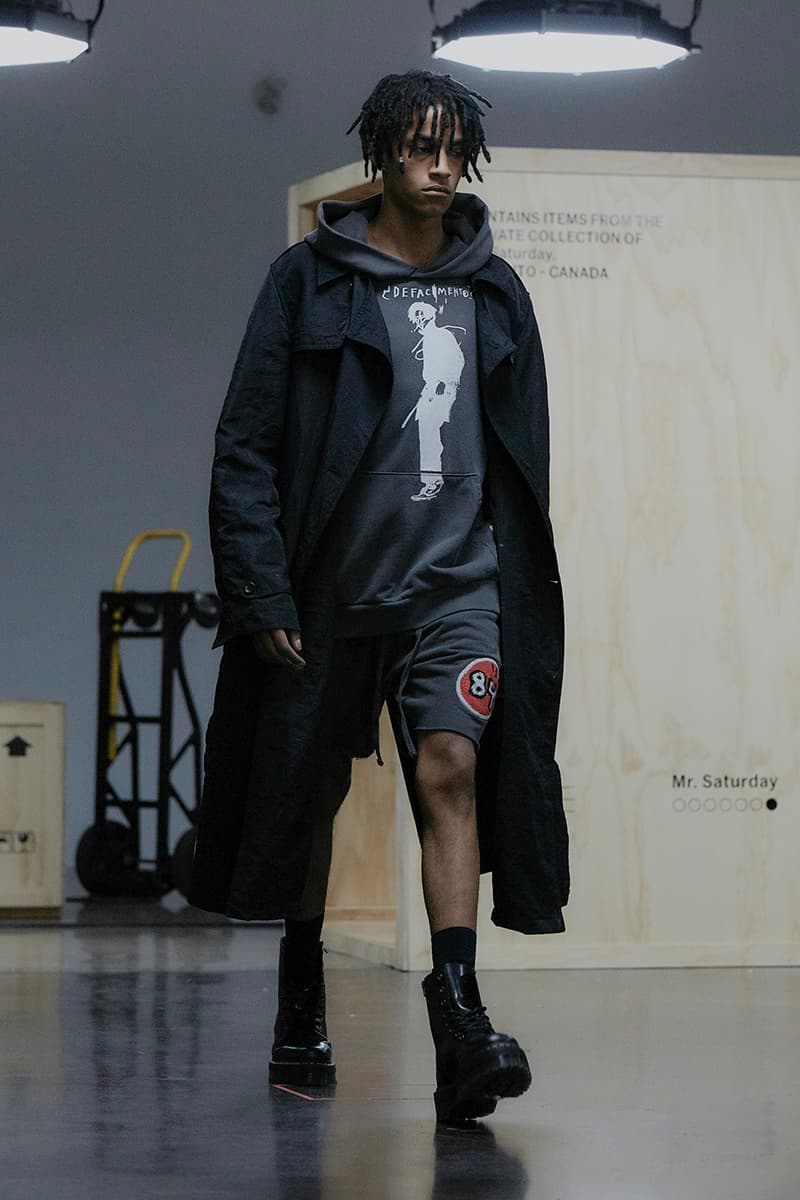 20 of 30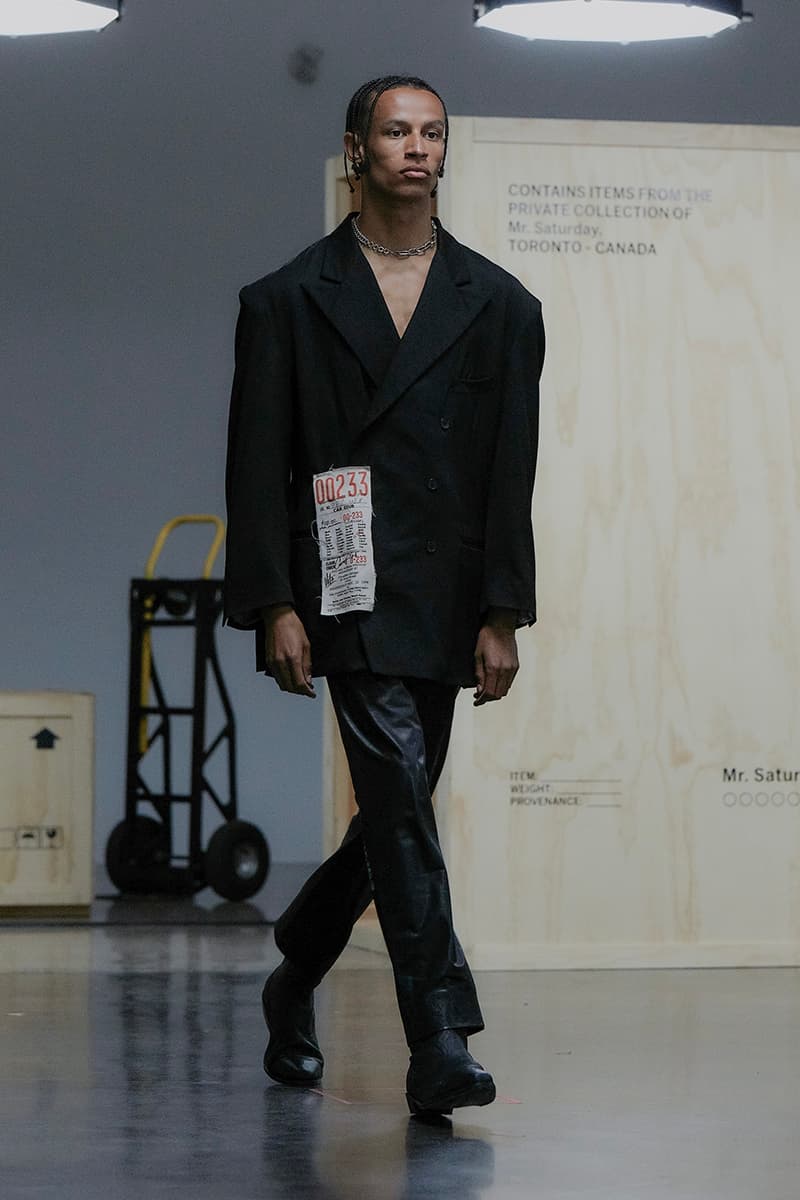 21 of 30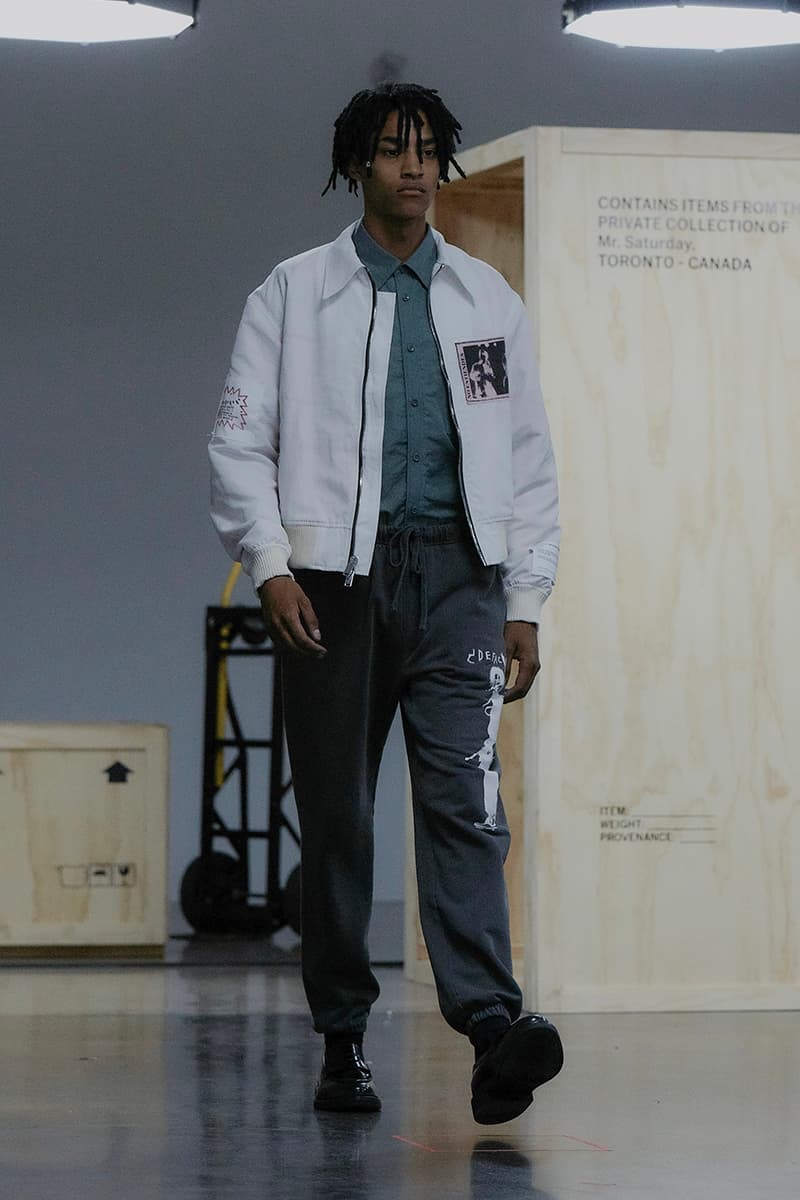 22 of 30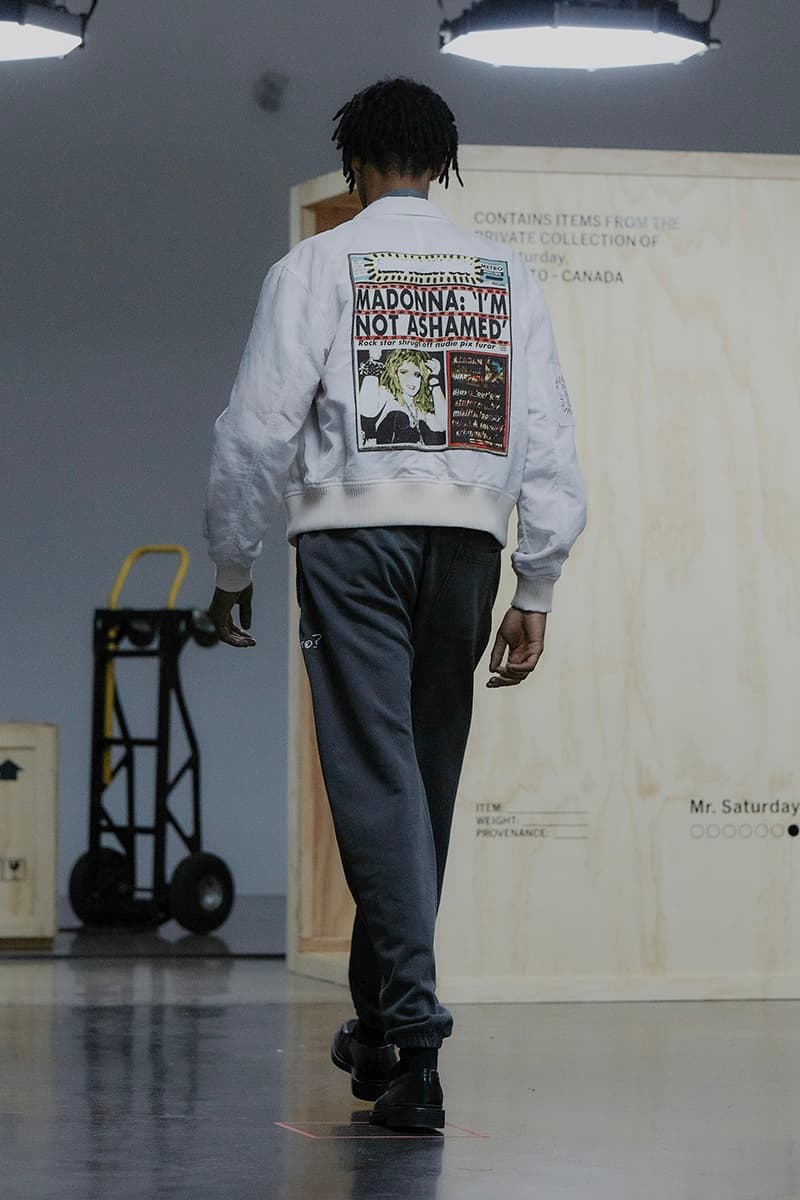 23 of 30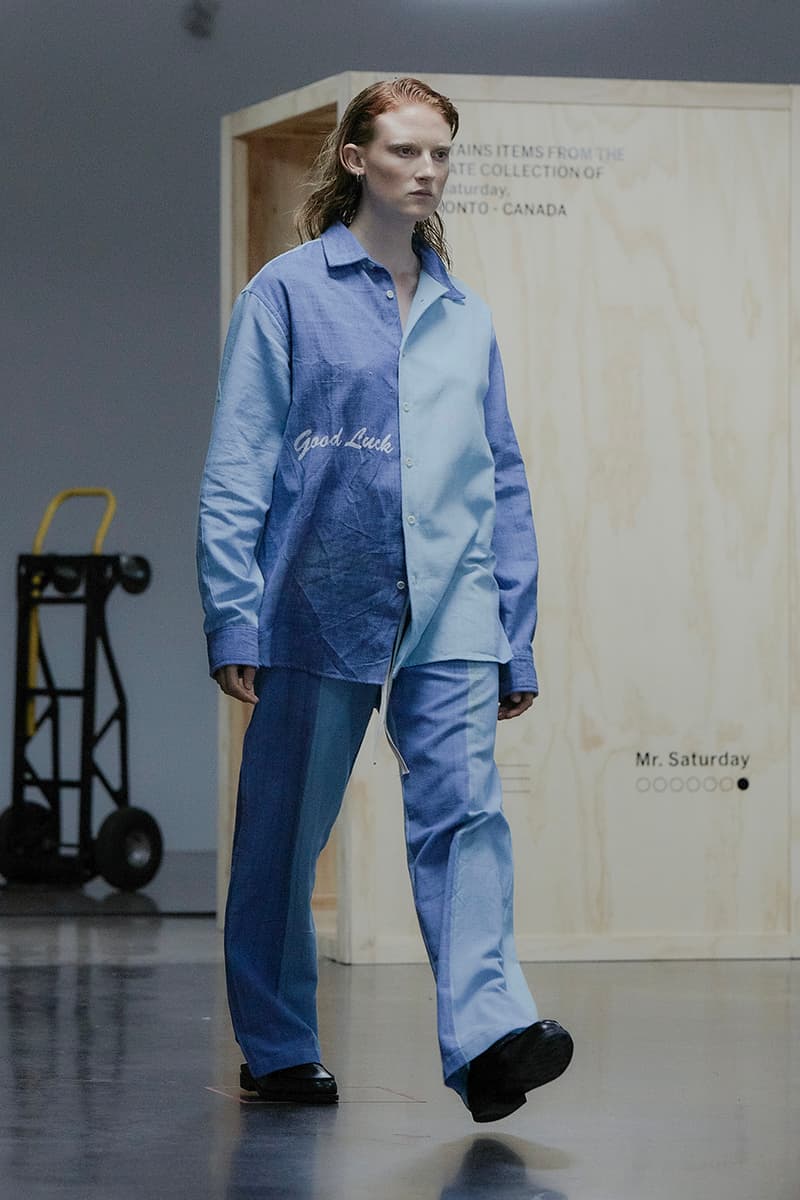 24 of 30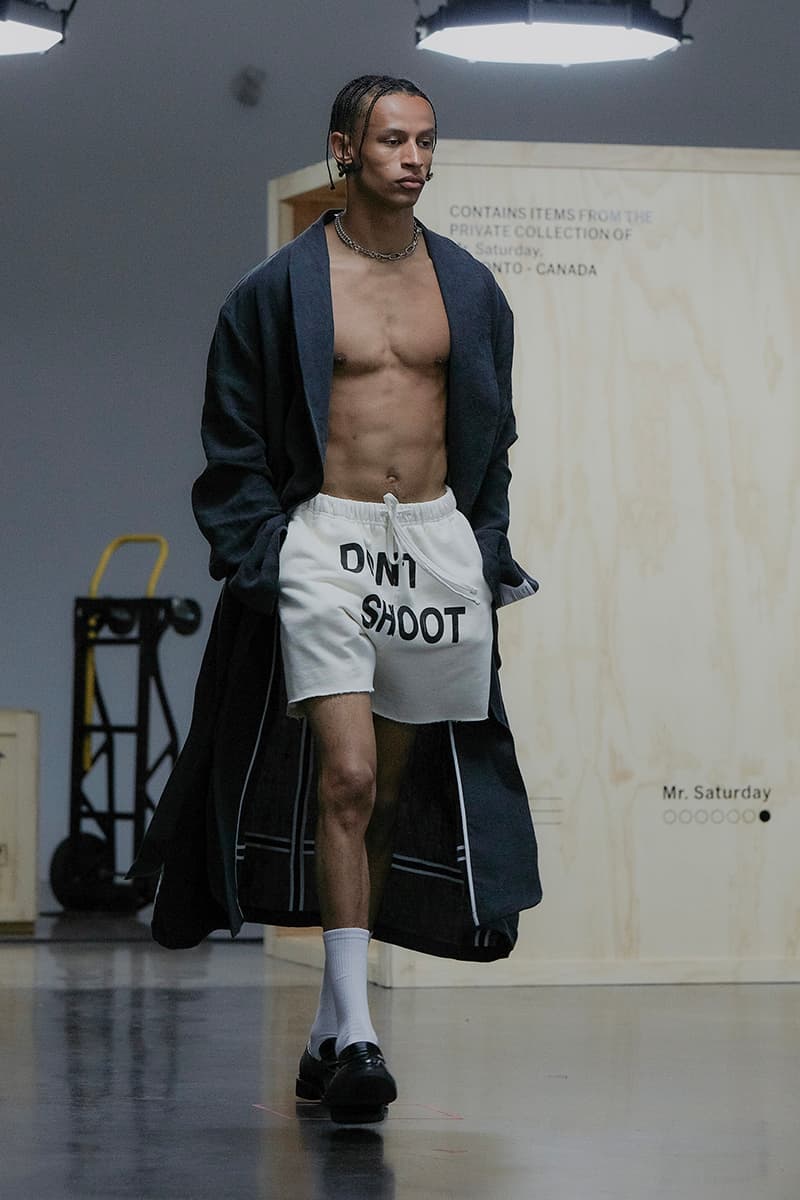 25 of 30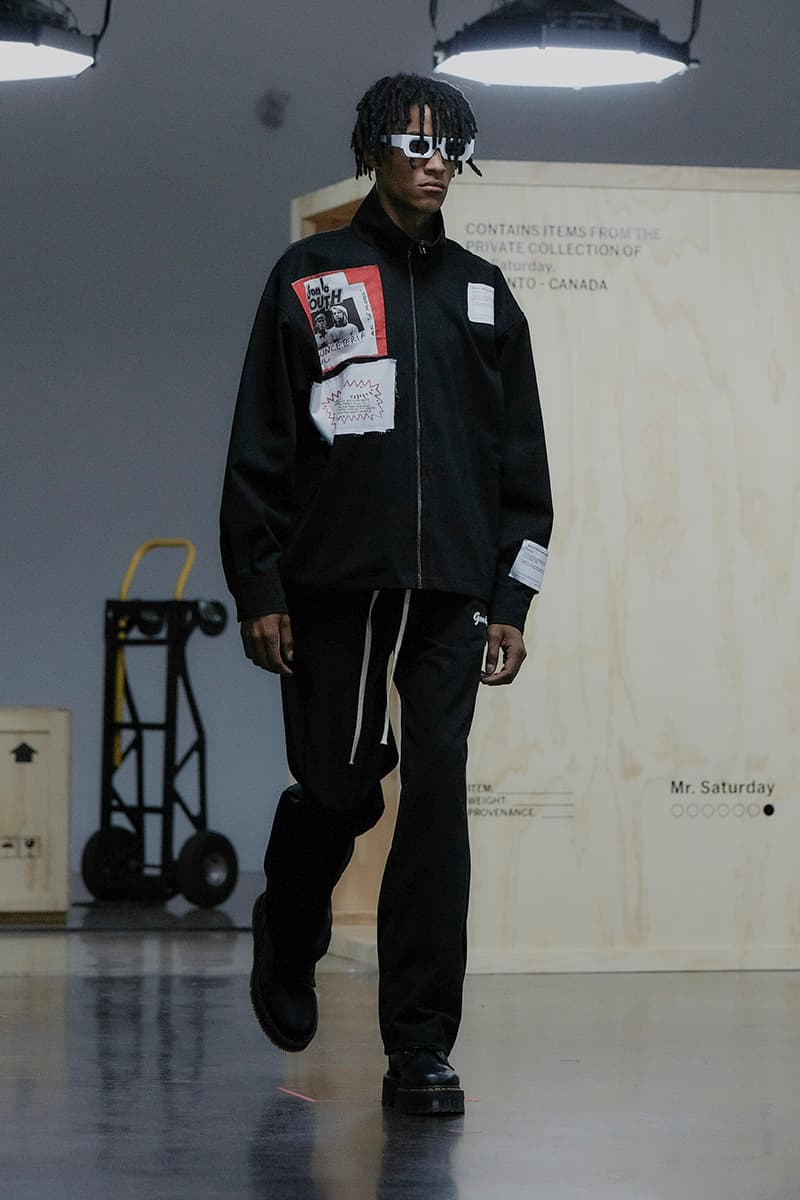 26 of 30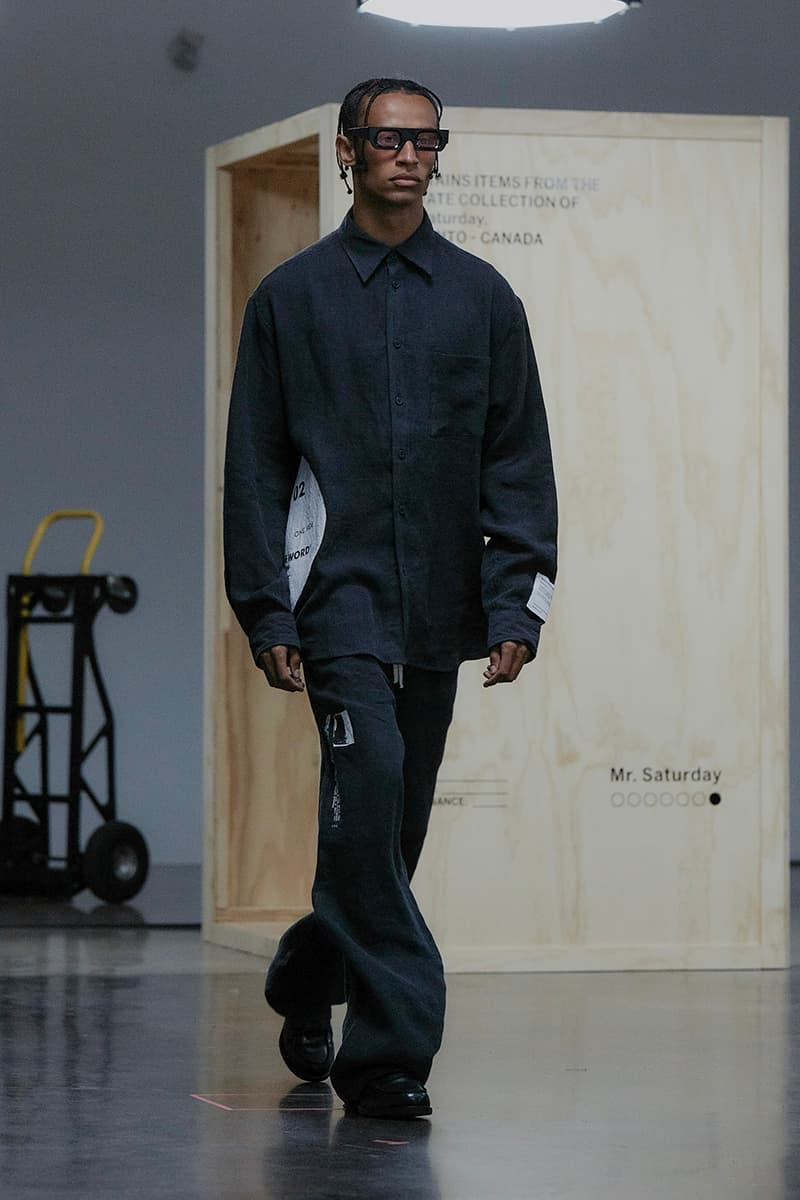 27 of 30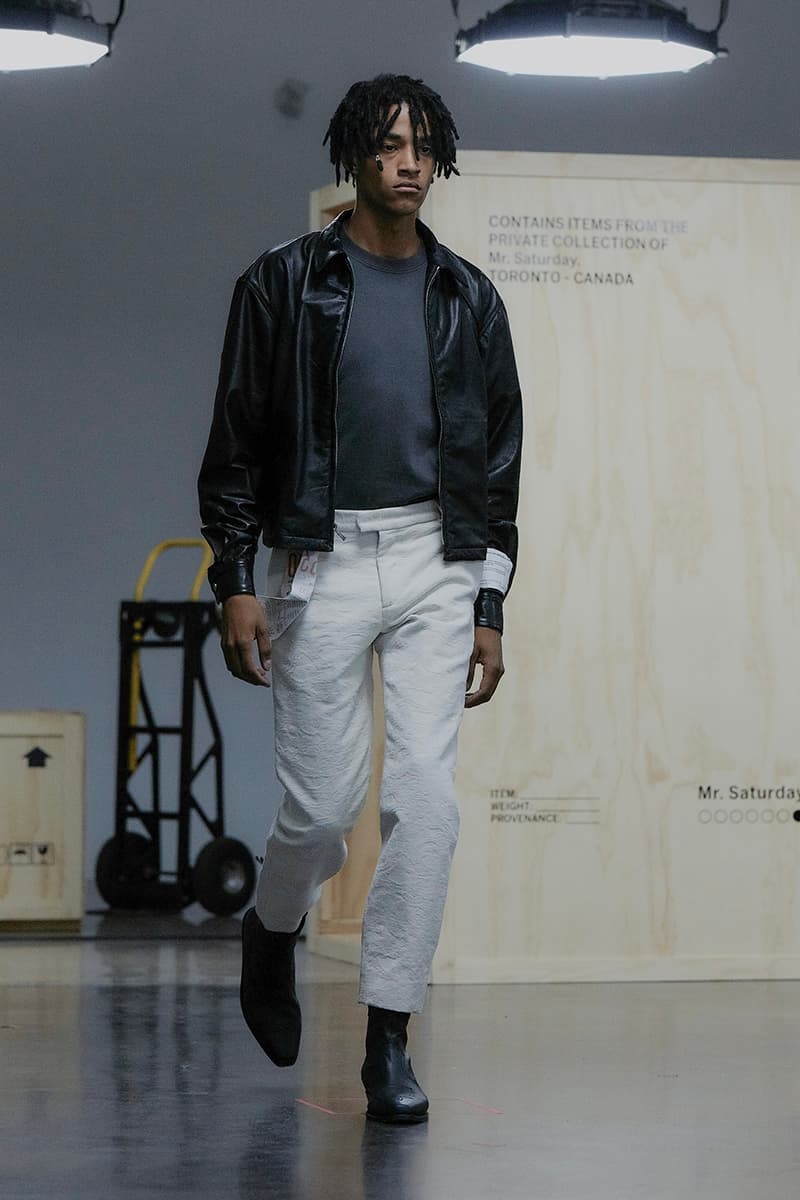 28 of 30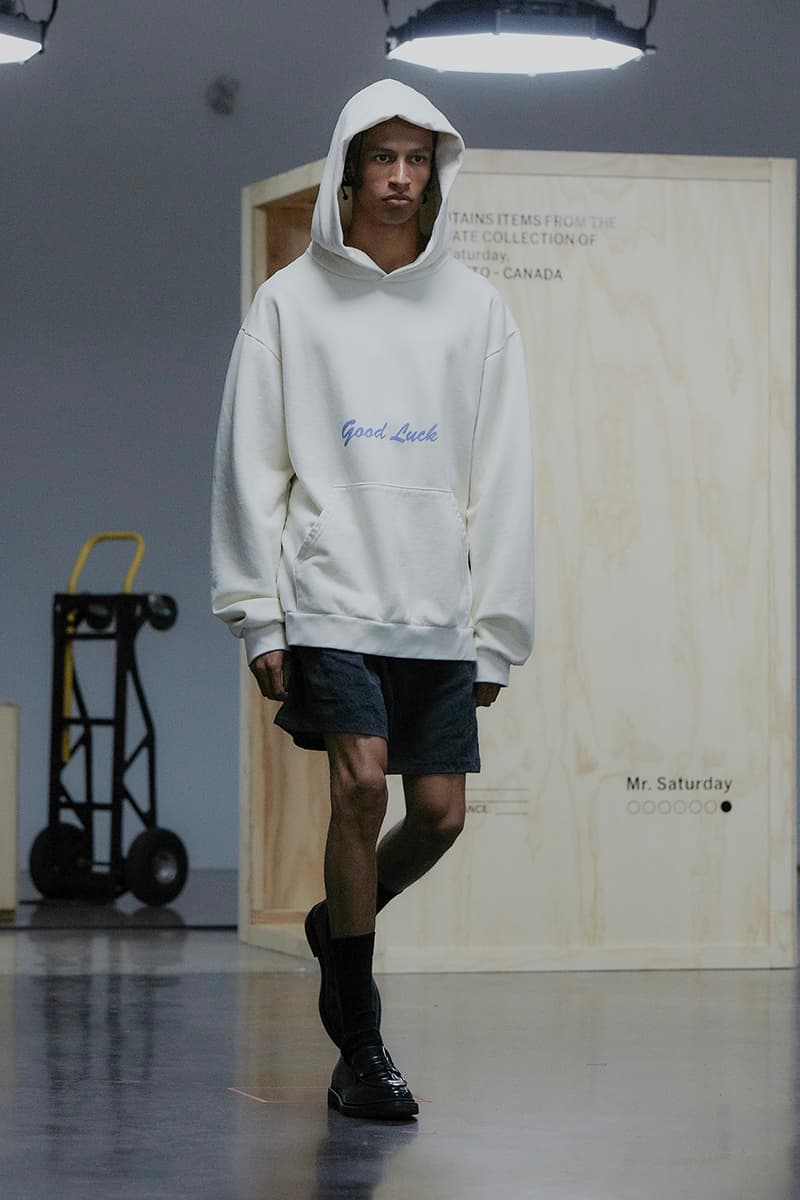 29 of 30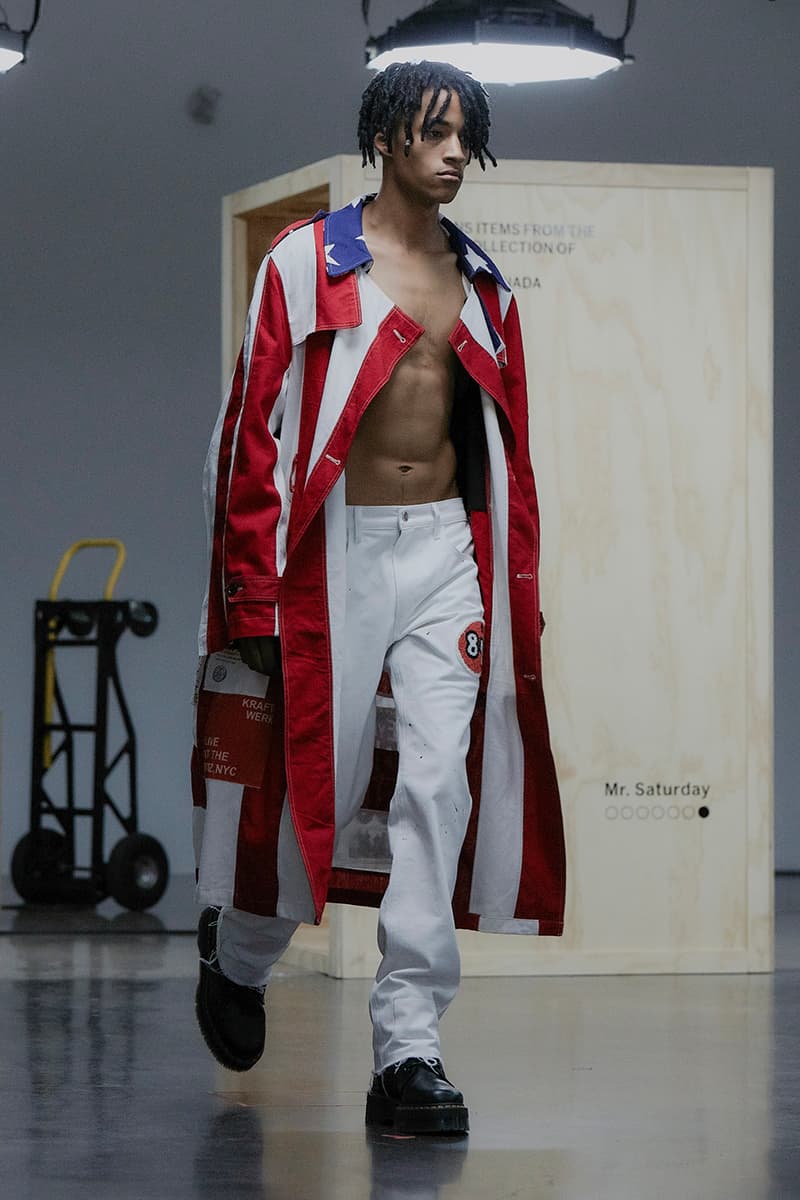 30 of 30
Despite Paris Fashion Week this year being canceled, Mr. Saturday has pushed through with a digital presentation for its Spring/Summer 2021 collection. Titled "Where Life is Just a State of Mind," the seasonal range continues HXOUSE graduate, founder and designer Joey Gollish's study of ephemera with a focus on Saturday night in New York City back in 1984.
Referencing the period between Stephen Sprouse's Fall/Winter 1984 runway show at the Ritz and Keith Haring's 26th birthday at Paradise Garage, "Where Life is Just a State of Mind" reflects on a moment in history that defined an era. Accenting Mr. Saturday's signature take on tailored silhouettes are patchwork and graphic applications that investigate historical nightlife, its subcultures and their connection to today.
An important part of the story is also the retelling of Michael Stewart's death in 1983, which resulted from an attack from police who arrested him for tagging a subway station in New York City, as well as the artist community's response to his passing. Upcycled vintage American flags, vintage/deadstock linens and more help reflect the artistic spirit of the '80s and provides a message of historic parallels and dark irony.
Gollish notes, "The scenius of New York City in 1984, in some ways, feels similar to today. Young people didn't like the way things were, so they decided to change them. At the same time, people were dying, lifestyles were changing. The same people who changed everything realized that they needed to change, or at the very least, they were changing whether they liked it or not. 1984, the beginning of the end for this era."
Leading the SS21 collection is the Spouse Blouson and Denim set made from a light brushed denim with a print inspired by Stephen Sprouse's iconic writing. Other standouts include the Stars and Stripes Jacket crafted of hand-picked vintage U.S. flags from the '70s, the Michael Stewart Linen emblazoned with a poster print from one of Stewart's benefit concerts on the back and a print of a Larry Levan record on the side. Finishing off the presentation was the Stars and Stripes Trench which uses vintage cotton U.S. flags marked with a patchwork of moments from Danceteria nightclub and The Ritz, as well as a hidden print of Stewart within the flag, used to represent his freedom.
Check out the digital presentation for Mr. Saturday's SS21 "Where Life is Just a State of Mind" collection above.
For more contemporary fashion, the YEEZY Gap partnership elicits concerns about the postponed Telfar collaboration.