Craig Green Believes in Happy Accidents
The British designer reflects on his second adidas collaboration.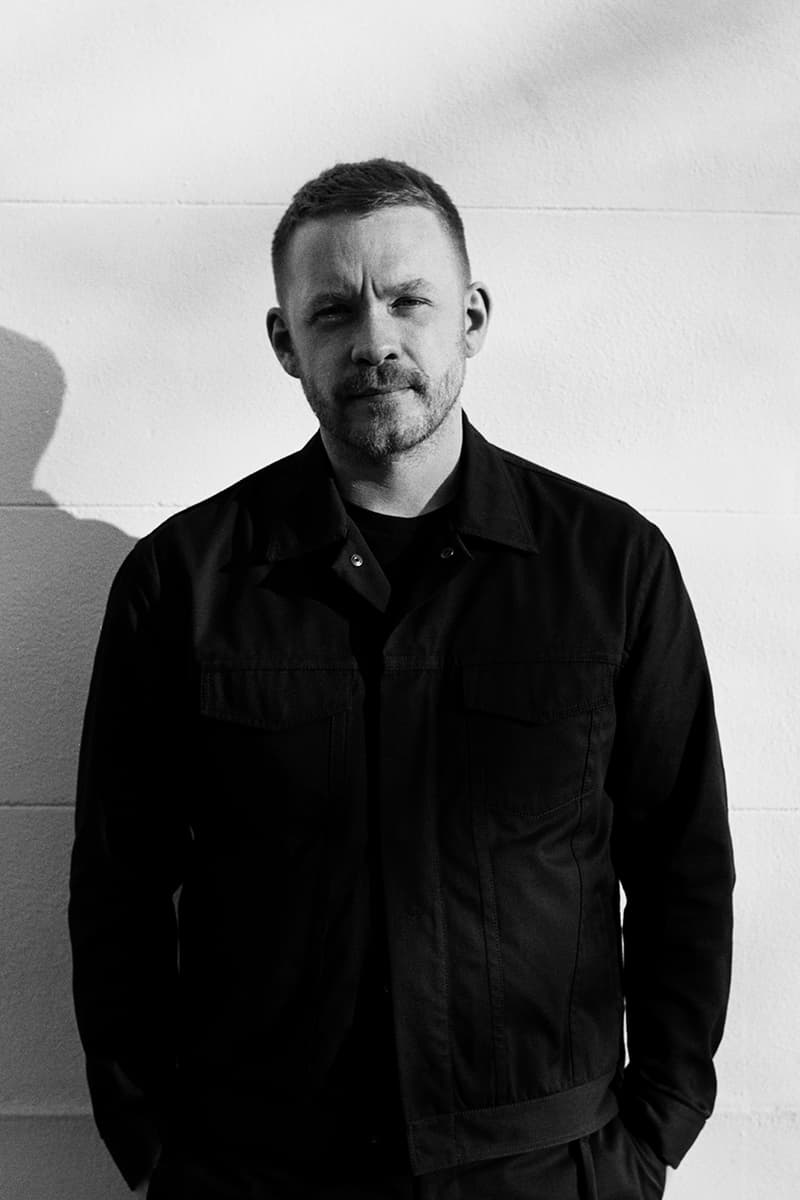 Craig Green Believes in Happy Accidents
The British designer reflects on his second adidas collaboration.
Craig Green spent 2019 taking his brand up a level. His partnership with Moncler is a stand-out from the brand's Genius line, and his first runway show in Paris in January that was described as both "transcendent" and "poetic." One of the most exciting developments for his brand though, is the arrival of Green's collaboration with adidas Originals.
The full collaboration originally debuted as part of Green's Spring/Summer 2020 collection, with a first release arriving at the beginning of this year. Like many products that were slated to arrive during worldwide lockdowns caused by the coronavirus crisis, the latest installment of the collaboration faced disruption when a reported May release date was shelved. The world events also impacted Green's continuous rise, with no opportunity to follow up his hugely successful Paris Fashion Week show as this summer's men's shows were canceled.
"We didn't want to change what was already there, but it was that and shifting how it could be seen.
But previously halted releases are now finding their way into the world again. For his second collaborative drop with adidas, Green is set to release two new silhouettes, dubbed the CG Polta AKH I and CG Graddfa AKH. The two sneakers both rework elements of archival adidas styles, and take their unconventional names from a mixture of adapting words linked to the design process along with historic and symbolic meanings.
The CG Polta AKH I is a mixture of the adidas Boston Super and Samba, featuring a translucent overlay, creating what Green calls a "ghost" vision. For the CG Graddfa AKH, Green celebrates the Kamanda's sole unit, covering the entire sneaker in the statement element to create a semi-transparent set of scales that runs across the upper.
Both sneakers recall Craig Green's main line collections by referencing themes from his past work. These include interpretations of uniform and armor — most clearly in the full Kamanda design — as well as a focus on textiles, tactility and pushing against the boundaries of traditional masculine clothing.
To mark the launch of his latest adidas collaboration, HYPEBEAST caught up with Craig Green to discuss the capsule's inspirations.
HYPEBEAST: What made you want to work with adidas?
Craig Green: I've always been interested in how we could translate footwear into what we do. The opportunity to work with adidas was a rare and important one: adidas is a household brand, everyone knows it and everyone has a different idea of growing up with adidas and what it stands for. Everyone has their own idea of the brand. I always link it to being at school and the different cultural aspects that relate to it.
Ultimately, I've always loved the branding aspect of adidas, I thought it had some of the best logos and branding that you can have. To work with those is exciting. It's also daunting because adidas has done so many collaborative projects beforehand and has such a huge history and archive of footwear. It was a challenge to do something new with that, but sometimes those challenges are what keeps it exciting.
What was the starting point for creating something new?
What was important was that we didn't want to change what was already there. We worked a lot on the iconic shapes and iconic toolings, but it was using what was there and shifting how it could be seen. In my own collections we always start with textiles and textile development process, so that was the same with the adidas collaboration. The initial idea was to create a ghost of two iconic adidas shapes colliding with one another, so we worked with the design and development team to work on a textile process that allows for two shoes to exist in the same upper but using different formats of molding and transparency. It's almost like they are both there or they are overlapping to create something new.
In this drop there are two different ways of using that ghost idea. One of them was the idea of overlapping and the other was creating a transparent injected armor or skin on top of the existing adidas shape, so it looks like you're seeing it through ice or glass.
"If you can draw something it usually means that you've seen it before."
Throughout your collections, you often look at something traditional in a new way.
I always think the best thing is to start with something traditional and twist it or push it in many different ways. Sometimes it goes very extreme that you can't even recognize what the initial traditional idea is, and sometimes it's more interesting to allow for that original aspect to show.
In this capsule, I liked that the Kamanda tooling was rare in adidas' archive because the texture of the underneath was exactly the same as what was on the outside edge of the shoe. That was something interesting, so it felt right to work with that tooling for the first season.
How was working with textiles different for footwear than for clothing?
There's lots you can do in footwear that isn't so realistic in clothing. I think that's what makes it exciting to play with. It is a bit like a sculpture, like making something sculpted or 3D on the foot. But there's the same aspect that I love with clothing. The human foot never really changes. You have to work within those restrictions to push to do something new.
I always like that idea of restriction, to work within those restrictions and try to find the possibilities. That also links to textile. Once you choose a fabric, all the different things you can do with that fabric and all the potential within the textile is where everything starts from.
In terms of the materials you can use on footwear, some of those materials are not realistic for clothing. It's exciting that you can explore different processes, and to work with a brand like adidas — which has the ability, technical history and new technologies to play with — is exciting to someone that likes textiles.
What was it like to work with these new technologies?
It was good. The process is really enjoyable with them, and they really want to try things out and they don't mind taking risks. That is something that I've always thought was important in a collaborative partner. It was a constant conversation, we were working on it for quite a long time and there were textile techniques that we developed further from historic things that adidas had done previously.
All of the shoes are made in one piece, so there's only a seam at the center back of the shoe. It was always important that the flat upper was one single molded piece. We worked on that originally and then, as you see through the different drops, it kind of changed throughout. In this specific drop, you see the idea of the molded transparent layers of the two colliding shoes and then also the idea of the Kamanda sole texture extending up and covering the entire shoe. I thought it was interesting that it looked like the shoe became the sole. The top layer is injected onto the Lycra fabric below, so it looks very hard but it's actually soft and malleable.
That's also a theme throughout your collections.
Definitely. It links to that idea of functionality and protection that everything has always centered around. That's the way that we thought of the CG Graddfa AKH, we kept calling it an armor because it did look like a protective armor but it also looked like something strangely natural, like a pine cone or the scales of an animal. Although it was very futuristic, it had that feeling of something very natural at the same time. These are ideas we've always explored in what we do.
"The human foot never really changes. You have to work within those restrictions to push to do something new."
Did you design the footwear alongside the wider collection?
The initial concept started at the same time. Spring/Summer 2020 was all about skin as a protective layer, which directly relates to a lot of the textile process in the shoes. There's lots of transparent layering of different textures and molded layers that float on top of printed layers. In the collection, the theme of skin was definitely present. The shoes related to that, but they were a different approach to the idea of a second skin. They happened in tandem, but they weren't matching.
You often have a structural element in your campaigns. Why is that why you want to present your pieces?
It's just something that I've always been interested in. I've always loved things with structure and that you can try and see clothing in a different way. With the adidas campaign, we wanted to create frogs — we kept calling them frogs, but I'm not sure they're exactly a frog. The campaign came after the shoes, so after reviewing the shoes and spending more time with them, we thought that they had that feeling of something natural or alive. I love symmetry as well and obviously your foot isn't symmetrical, so the shoe is never symmetrical on its own. You have to see it as a pair and when it was a pair it started to look like an animal so we began cutting up the shoes and building these animal structures.
I thought it was nice that they looked like something you'd have in your bedroom: something that you'd made out of strange objects you'd have in your bedroom and a pair of shoes.
So that came about accidentally?
I think that's always important. Even when we worked on the shoes, it started as one thing, but we developed the textiles, and developed the shoes and allowed it to steer its own path. We knew it would be some kind of creature, and it kind of looked like a transparent Amazonian frog in the end.
Did that come through experimenting?
That's always been something that's important to hold on to in making things or in developing clothing and accessories, to see the process and have time to experiment. When I was at college it was important to learn that if you can draw something it usually means that you've seen it before. It might start with a sketch, but as its being made it transforms into something else.
Craft is another theme throughout your work, how does that apply to the adidas collaboration?
It goes back to the idea of making, seeing that footwear can be a sculpture. That's also linked to why the textile element of the shoes is such a strong aspect of what the shoe is. It's led by the textile, even the shape of the shoe is led by the textile. Textile is generally based in craft. Although maybe it's not so obvious when you start producing something, we wanted to build something for the campaign that brought it back to that element of craft. The human aspect of making things is really important.