Burberry Announces First Runway Show Since Lockdowns Began
The September event will be "open for all."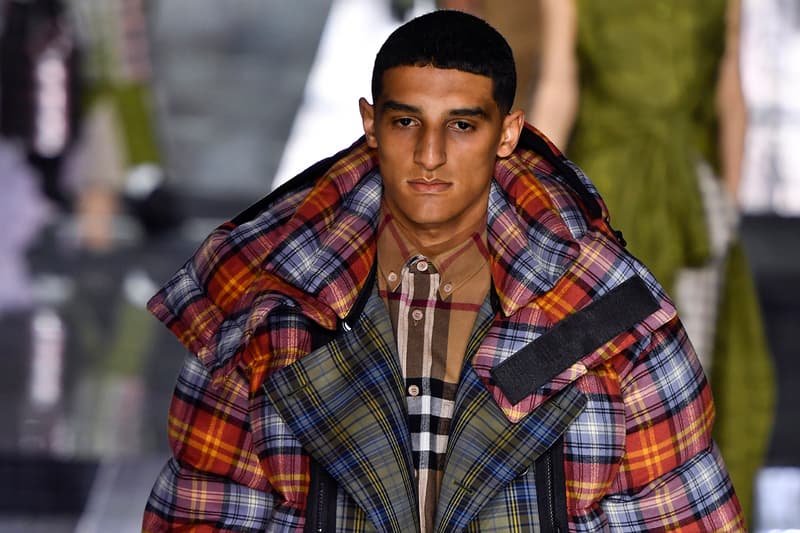 Fashion shows globally have been thrown into crisis by the ongoing COVID-19 pandemic and the global lockdowns resulting from them. The menswear Spring/Summer 2021 shows, which should have taken place this month, were cancelled entirely, and replaced with digital events.
Now, with the future of fashion weeks looking increasingly uncertain, Burberry has declared its commitment to physical fashion shows, announcing that its next event will take place in September.
The show will take place in a yet-to-be-announced location in the "British outdoors" and will be available to view digitally for those unable to attend.
In a statement, Burberry's chief creative officer Riccardo Tisci stressed that the show will be "open for all to experience", adding that "we have all yearned to reconnect again…for this show, I wanted to celebrate these feelings by bringing our community together in a creative experience that takes place within the beautiful, natural landscape of Britain."
The brand has not confirmed how it will manage ongoing social distancing guidelines in the U.K., which currently require members of the public to maintain a distance of two meters from one another at all times.
Burberry recently released images from its FW20 pre-collection, which lands in stores now, and offers a reworking of classic pieces from the brand's archives.