Toys for Bob and Activision Now Preparing to Reveal 'Crash Bandicoot 4'
The first sequel in the series since 1998.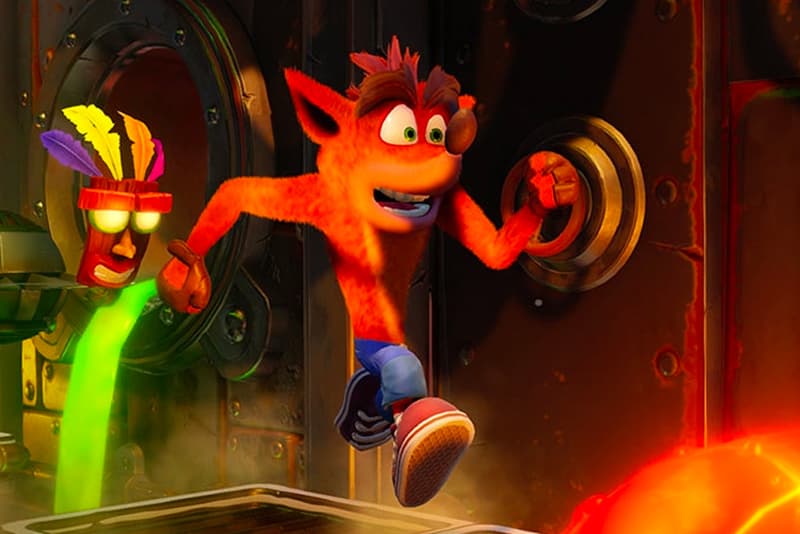 After 22 years, the gaming world is now gearing up for the reveal of sequel to Crash Bandicoot: Warped. Following a leak, Toys for Bob and Activision announced that the full reveal announcement for Crash Bandicoot 4: It's About Time is set to come June 22 at 11 a.m. EDT.
According to the leak, the game will be a faithful sequel with the familiar look-behind-you camera angle and wacky mechanics, despite the major visual upgrade. Catch a description of the game that came along the leak below.
"Crash is relaxing and exploring his island in his time, 1998, when he finds a mysterious mask hidden away in a cave, Lani-Loli. The mask is one of the Quantum Masks and apparently knows Aku-Aku, Crash's mask friend! With the Quantum Masks returning and a Quantum Rift appearing near our heroes, they decide to bravely head through to different times and dimensions to stop whoever is responsible."
Also, catch the teaser clip for the 11 a.m. EDT June 22 reveal of Crash Bandicoot 4: It's About Time below.
??? Tune in June 22 @ 8AM PDT / 4PM BST for Crash Bandicoot™ 4: It's About Time reveal. Official reveal > leaks, promise ? pic.twitter.com/chSNyILcpn

— Crash Bandicoot (@CrashBandicoot) June 21, 2020
For more gaming news, the latest Mobile Suit Gundam: Extreme Vs. Maxiboost ON trailer reveals 185 Gundams.