Bob Marley's "Live at the Rainbow" Will be Streamed on YouTube for the First Time
Raising funds for the Spotify COVID-19 Music Relief project.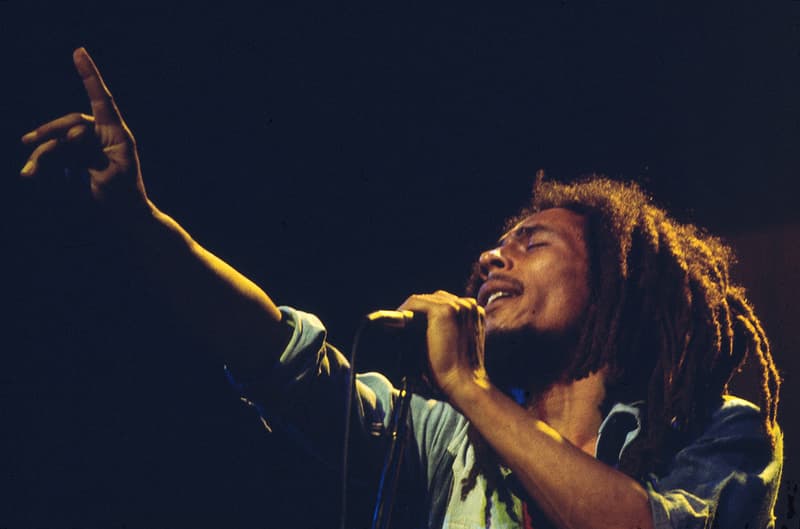 A recording of Bob Marley and the Wailers' 1977 "Live at the Rainbow" concert will be streamed on YouTube this Friday. Viewers will be encouraged to donate in order to watch the performance, with funds going in support of the Spotify COVID-19 Music Relief Project.
The original concert was filmed on June 4 1977, at the Rainbow Theatre in London, shortly after the release of Marley's ninth studio album, Exodus. The tracklist for the concert includes some of Marley's best-known and most political singles, including "Get Up, Stand Up" and "I Shot the Sheriff".
The Rainbow Theatre, which was originally built in 1930 as a cinema, became a destination for live music during the 60s and 70s, hosting performances from artists including Jimi Hendrix, Pink Floyd, and David Bowie. It was closed permanently in 1982 and is now a Pentecostal church.
The concert has been restored from film to HD video, and will be shown in its exact running order for the first time since it was first performed. It will be streamed in its entirety on the Bob Marley official YouTube channel, and will also include rarely-seen footage, including newly-unearthed recordings taken backstage.
Spotify, which has organised the Music Relief Project, will match all donations up to a collective total of $10m USD.
Watch the stream here on Friday, June 12 at 12pm PT / 3pm ET / 8pm EST.