Billie Eilish Backs Tyler, The Creator's Criticisms of The GRAMMYs Award Categories
"Don't judge an artist off the way someone looks or the way someone dresses."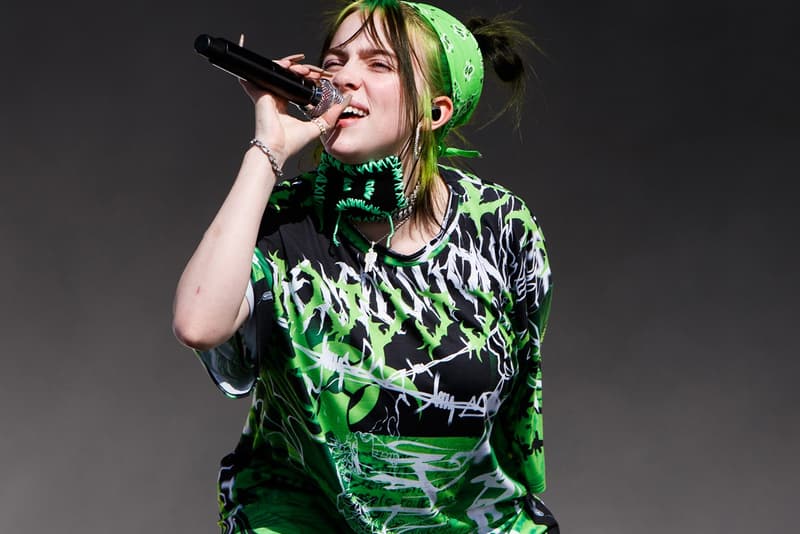 Last week saw an unprecedented wave of public support for the Black Lives Matter protests sweeping the nation after the killing of 46-year-old African American man George Floyd at the hands of four Minneapolis, Minnesota police officers mobilized the country to demand change. Musicians the world over responded to the protests with social media posts in solidarity, sharing resources and donation links to support the cause. The music industry created Black Out Tuesday, recognizing the influence that Black culture has across genres. Republic Records even released a statement saying that the label will no longer use "Urban" as a description to generalize their R&B and hip-hop artist roster.
Now Billie Eilish is echoing Tyler, The Creator's GRAMMYs speech where he focused on racial bias and being put into a category that was more determined by his race and aesthetic than the music that he makes.
"I have always hated categories," Eilish said in a June 4 interview with British GQ. "I hate when people say, 'Oh, you look like 'blank.' You sound like 'blank.' It was such a cool thing Tyler said. I agree with him about that term. Don't judge an artist off the way someone looks or the way someone dresses. Wasn't Lizzo in the Best R&B category that night? I mean, she's more pop than I am."
Tyler, The Creator won the GRAMMY for Best Rap Album for IGOR, a largely experimental record where he did very little rapping at all. The statements Elish alluded to are as follows: "On one side I'm very grateful that what I made could be acknowledged in a world like this, but also it sucks that whenever "we" – and I mean guys that look like me – do anything that's genre-bending or that's anything, they always put it in a rap or "urban" category which is – and I don't like that "urban" word, it's just a politically correct way to say the 'N-word' to me," Tyler said.
"Look, if I wasn't white I would probably be in 'rap'," Billie continued. "Why? They just judge from what you look like and what they know. I think that is weird. The world wants to put you into a box; I've had it my whole career. Just because I am a white teenage female I am pop. Where am I pop? What part of my music sounds like pop?"
Late last week, Eilish posted on her Instagram about her intolerance toward anyone championing the "All Lives Matter" sentiment. "I've been trying to take this week to figure out how to address this delicately. I have an enormous platform, and I try really hard to be respectful and take time to think through what I say and how I say it… but holy f*cking shit I'm just gonna start talking. If I hear one more person say "aLL liVeS maTteR" one more f*cking time I'm gonna lose my f*cking mind," she wrote in the post's caption. You can read Billie's full statement on the subject here.
In more music updates, Justin Bieber released his own statement in support of the #BlackLivesMatter movement, acknowledging that he has been inspired by and benefitted off of Black culture. He vowed to use his platform "to speak up about racial injustice and systemic oppression."