Arnold Schwarzenegger Returns as Dutch in 'Predator: Hunting Grounds' DLC
It's time to get to the chopper.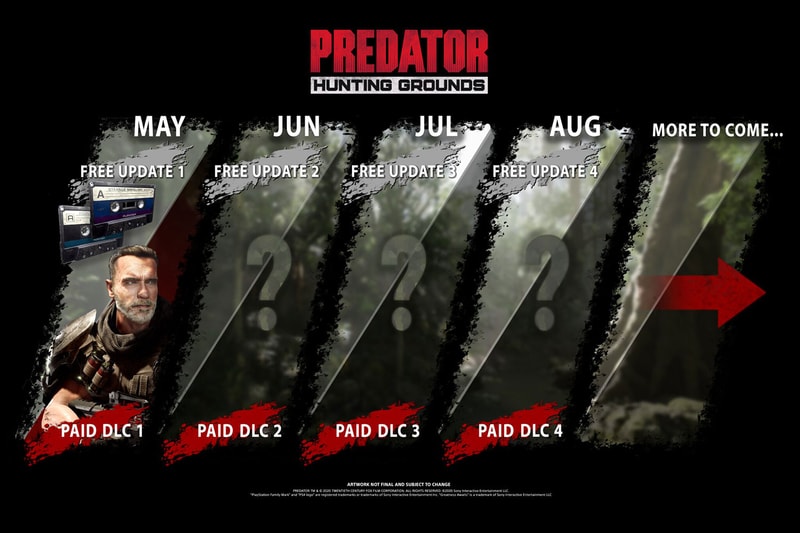 In 1987, the world was gifted with one of the most badass heroes and alien fighters of all time, casting Arnold Schwarzenegger as the legendary Dutch in Predator. Now 23 years later, the soldier is making a return to the franchise, this time joining the newly released PlayStation 4 title Predator: Hunting Grounds.
The character's return will be separated into two components. The first will arrive as part of an upcoming free DLC for the game, where according to Sony's blog post "Players will be able to learn where Dutch has been all these years and hear his story in his own words through a series of voice tapes that you earn as you level up." The second portion will be part of a paid DLC, which unlocks Dutch himself as a playable character, complete with early access to the QR5 "Hammerhead" rifle and Dutch's iconic knife. All of the content has been voiced by none other than Arnold Schwarzenegger himself.
"Getting the future Dutch just right was so exciting for the entire team, says IllFonic's Chief Creative Officer Jarred Gerritzen. "Creating the details, working with our partners to make certain everything fit together perfectly in the universe, and of course working with the legend himself has been a dream come true."
The two DLC packs will drop May 26, and Predator: Hunting Grounds is currently available over on Sony's PlayStation store now.
Elsewhere in gaming, Twitch is now selling digital gift cards.