Twitch Is Now Selling Digital Gift Cards
With various celebratory messages for the right occasions.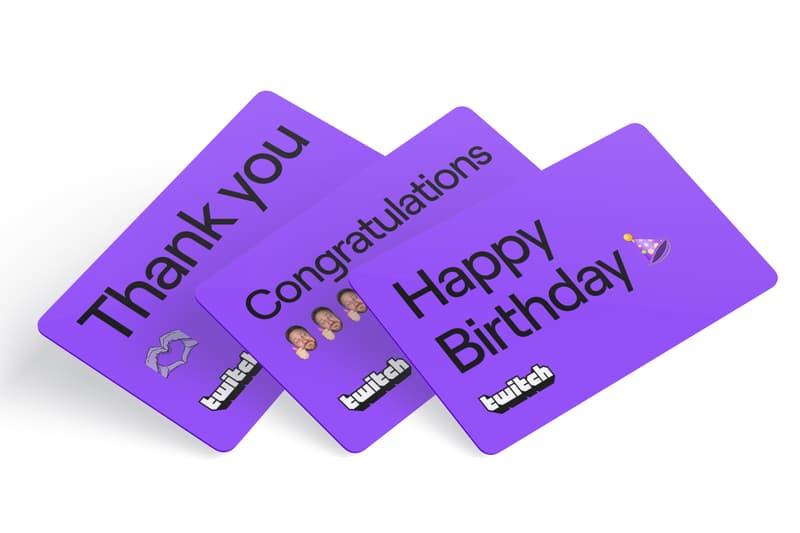 Twitch has announced that it will begin selling new digital gift cards in denominations of $25 USD, $50 USD, $100 USD, and $200 USD. The cards can be sent to friends or yourself through text messages and email to pay for virtually anything on the platform, such as its ad-free Turbo service for $9 USD a month or a supporting subscription starting at $5 USD.
Cards can come with messages that range from "Happy Graduation" to "Happy Birthday," or can be left blank to showcase just the Twitch logo. Once these virtual cards are redeemed, the applied currency will be automatically applied to any purchases made on the platform. And so long as the account in question remains active, these gift cards will never expire. Accounts don't even need to have a saved payment plan like PayPal or a credit card in place to use the balance of a gift card.
Because of this, many speculate the cards are an alternative means for parents to allow younger audiences to make purchases. However, if a purchase comes up to be worth more than the available funds, then the recipient will be prompted to add a payment plan.
As of now, these gift cards are only available for use in the United States, with a global rollout expected soon.
In other gaming news, Apex Legends season 5 has added a new PvE Mode for "The Broken Ghost" quest.
They're rectangular. They're purple. They're powerful in the right hands.

For a new way to thank the friends, family, and Twitch community members in your life, click here: https://t.co/7Lbn7zo1DI pic.twitter.com/uUQjR4GLHd

— Twitch (@Twitch) May 11, 2020