Nike CEO Joins "All in Challenge" for COVID-19 Relief, Offers Private Tour of World Headquarters
The lucky fan will also go home with a custom pair of sneakers and $1,000 USD of gear.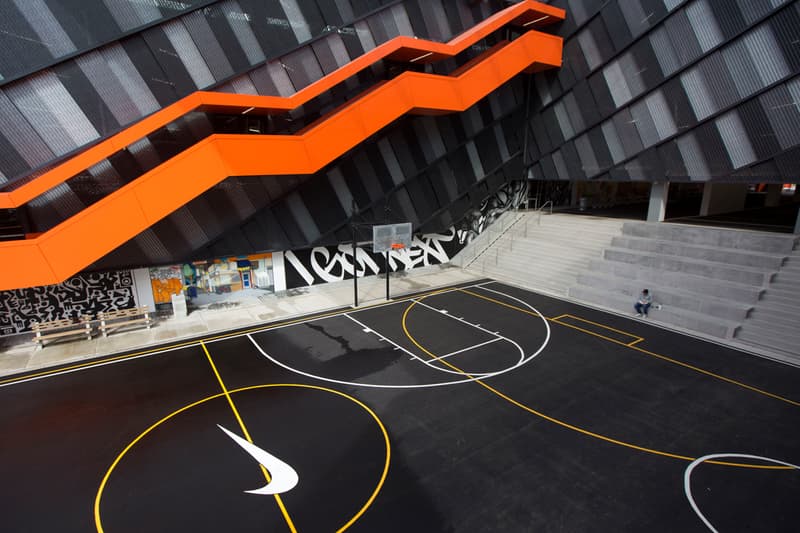 Despite losing $17 billion USD in market valuation, with some experts saying that company could lose upwards of $3.5 billion USD in Q4 revenue, global sportswear giant Nike has made a staunch effort to prioritize coronavirus relief efforts. The company has pledged nearly $25 million USD in donations, has developed and donated face shields, and most recently announced it would be donating 140,000 pieces of footwear, apparel, and equipment to frontline healthcare workers. The company, however, doesn't seem to feel that's enough, with CEO and President John Donahoe now putting together an opportunity for one lucky fan to win a private tour of Nike World Headquarters in Beaverton, Oregon, as well as a chance to design a pair of their very own sneakers alongside the company's design team.
The all-expenses-paid opportunity is a part of the Fanatics' "All in Challenge," a digital fundraiser aimed at benefiting a variety of non-profit organizations that are predicated on COVID-19 relief efforts. In a video, Donahue announced that he would be offering a once-in-a-lifetime opportunity to the winner of the challenge, allowing them to attend a unique design session with Nike's top shoe designers to create a customized pair of sneakers, a one-on-one mentorship session with Donahoe, and $1,000 USD of Nike products.
Utilizing a raffle-like system, fans can donate anywhere between $10 USD to $100 USD — $10 USD will score you 10 entries for the opportunity, with $100 USD granting participants 200 entries. All proceeds from the "All In" challenge will go directly to Meals on Wheels America, Feeding America, World Central Kitchen, and No Kid Hungry, with the ability to donate for entries ending on June 3 at 11:59 p.m. EDT.
For more related news, KITH is raffling off friends-and-family Nike Air Force 1s for charity.