Nike to Donate 140,000 Pieces of Footwear, Apparel and Equipment to Frontline Healthcare Workers
Including 30,000 pairs of the Nike Air Zoom Pulse.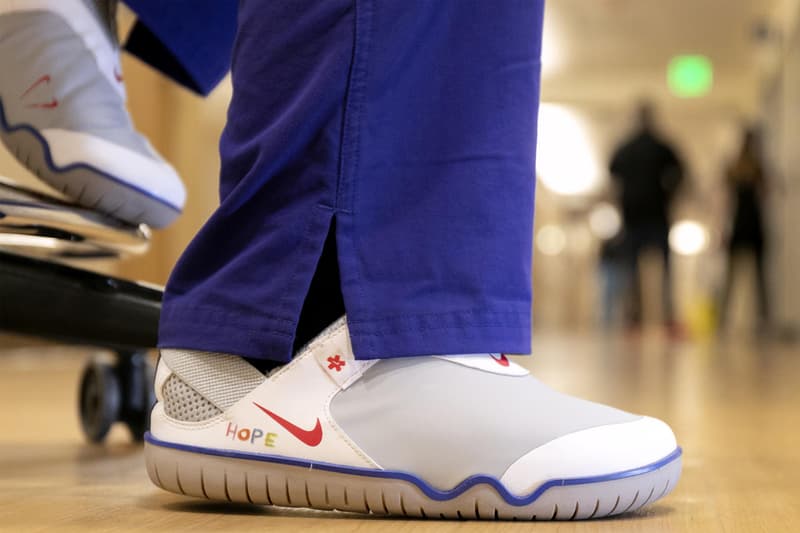 Over the recent months, sportswear giant Nike has done its fair share in contributing towards the fight against the ongoing coronavirus pandemic, not only by manufacturing full-face shields and air-purifying respirator lenses or donating sportswear kits for healthcare workers, but also pledging $2 million USD from employees.
Now, Beaverton is increasing its efforts once again, working with nonprofit Good360 in the U.S. as well as other local organizations in Europe to donate 140,000 pieces of footwear, apparel, and equipment to the frontline medical staff all across the globe.
Part of that donation will consist of Nike's Air Zoom Pulse, a sneaker specifically designed with healthcare workers in mind in partnership with the Oregon Health & Science University and Doernbecher Children's Hospital in Portland, Oregon. 30,000 pairs will be given to various hospitals and health systems across Chicago, Los Angeles, Memphis, and New York City, as well as the Veterans Health Administration, while an additional 2,500 pairs will make its way to Europe, spanning Barcelona, Berlin, London, Milan, Paris, and Belgium.
In other coronavirus-related news, Gold's Gym is now filing for chapter 11 bankruptcy protection following forced closures.