HP Updates Its Omen Gaming Desktop Series With Sleek Makeover
Now available in two models at various price ranges.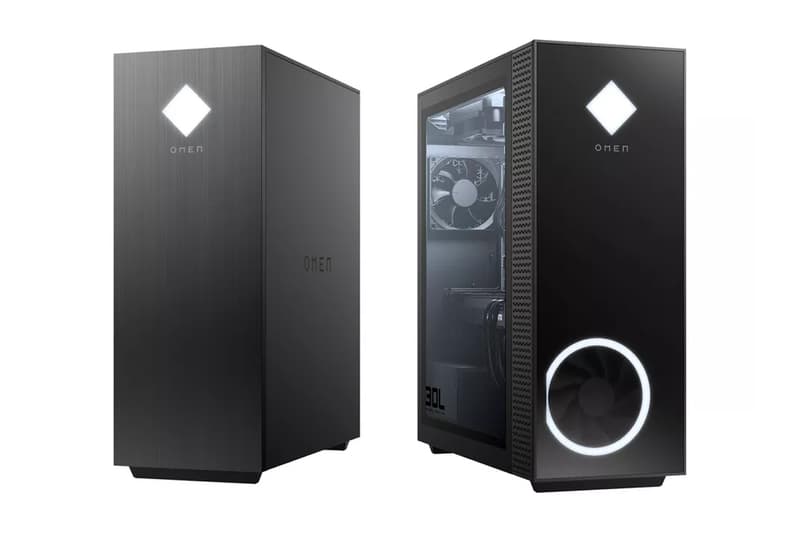 Computer manufacturer HP has just unveiled its latest upgrades to the Omen desktop series, bringing welcome changes to its flagship gaming desktop line. On the exterior, the biggest change you'll notice is the departure from the series' usually more aggressive, gamer-centric design aesthetic, instead opting for a sleek and minimalist setup this time around, no doubt making the desktops more attractive to those who prefer to play videos at a relatively casual level.
Of course, the new releases also come with a range of hardware upgrades. Now available in a smaller 25L model and a taller 30L option, the former comes in as the more affordable choice, carrying an Intel Core i5-10400 or AMD Ryzen 5-3500 processor, an Nvidia GeForce GTX 1650 or AMD Radeon RX 5500 graphics card, 8GB of HyperX Fury DDR4-3200Mhz RAM, 256GB WD Black M.2 NVMe SSD, and a 500W Cooler Master Bronze power supply.  This will allow you to play most new games in medium settings, but if you're not satisfied with just that, you can look into the high-end 30L model instead, which carries an Intel Core i7-10700K processer, an Nvidia GeForce RTX 2080 Super graphics card, 16GB or RAM, 512GB of SSD memory, and Cooler Master's 750W Platinum power supply.
The new HP Omen desktops are now available, with prices ranging from $900 USD to $2,000 USD. Head over to HP's website to learn more now.
Elsewhere in tech, Apple is releasing a new 13-inch MacBook Pro.