Self-Taught Artist Jiab Prachakul Wins 2020 BP Portrait Award
This year's competition saw historic changes made to the judges' panel.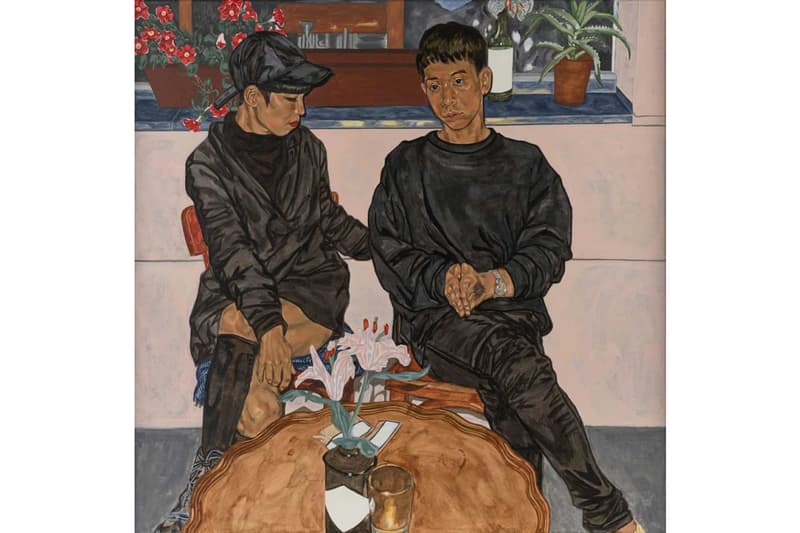 Self-taught, Thai artist Jiab Prachakul has claimed the 2020 BP Portrait Award for her piece Night Talk, which she describes as a painting about "friendship and identity." The National Portrait Gallery of London announced the winner on Tuesday in a virtual exhibition, showcasing the work alongside the runner-ups of the competition and several dozen other participants.
Prachakul won the first prize out of 1,981 entries, taking home £35,000 GBP (approximately $43,555 USD) in prizes. She will also go on to paint an entirely new piece for the National Portrait Gallery, which will be commissioned for £7,000 GBP (approx. $8,700 USD). The competition also named a second-place and third-place winner, which went to Russian artist Sergey Svetlakov and the Edinburgh-based Michael Youds, respectively.
BP's Portrait Award has been met with some backlash over the years, especially as conversations around climate change continue to ramp up in several industries. This year, however, the oil company was not represented on the judges' panel for the first time in over two decades, a move which the gallery insists was not related to any controversy surrounding the sponsorship. The six-person panel currently already swaps out two members every year, as Artnet notes.
Prachakul, who has not directly commented on the sponsorship, expressed her gratitude on social media by posting in a caption, "I'm totally dazzled. Thank you from my heart." Of Night Talk, she stated:
"To me, identity is at the heart of a person…It's often showed through our personal choices, lived reality, from our clothes, the color of our skin, our personal style, our gestures, and the look from deep within our eyes. By observing the identity of my friends, who I keep close relationships with, has offered me a ground on where I can stand and embrace my own identity as an Asian artist who lives and works abroad."
For more art news, read about Artnet Auctions' upcoming Peter Beard artwork sale.