MegaHouse's $1,000 USD 'Dragon Ball Z' Goku Statue Changes Into Three Super Saiyan Forms
In his signature Kamehameha stance.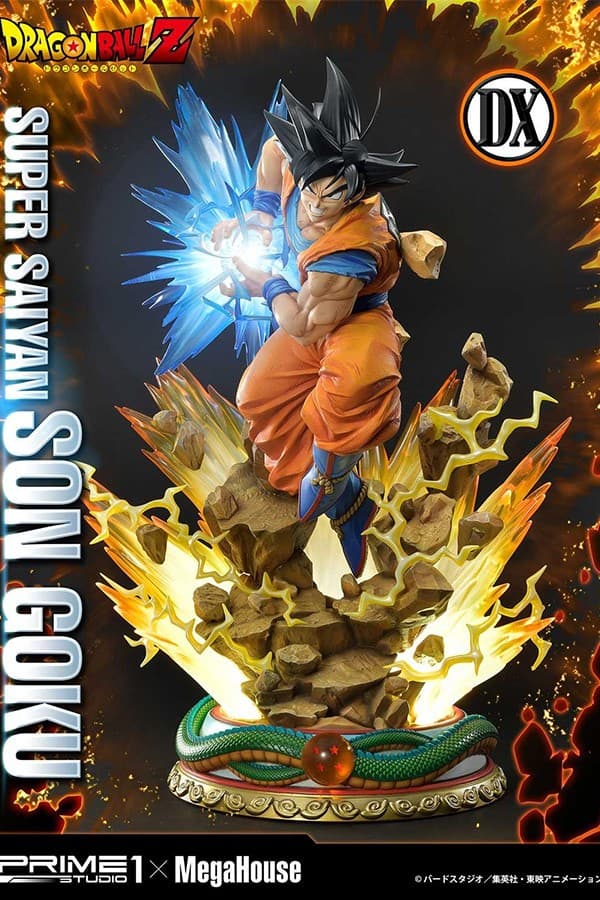 1 of 4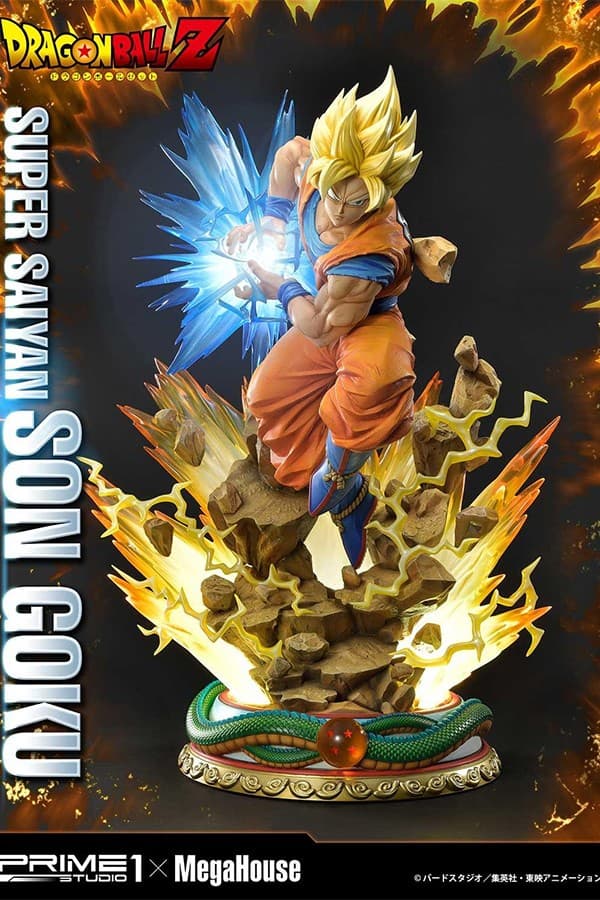 2 of 4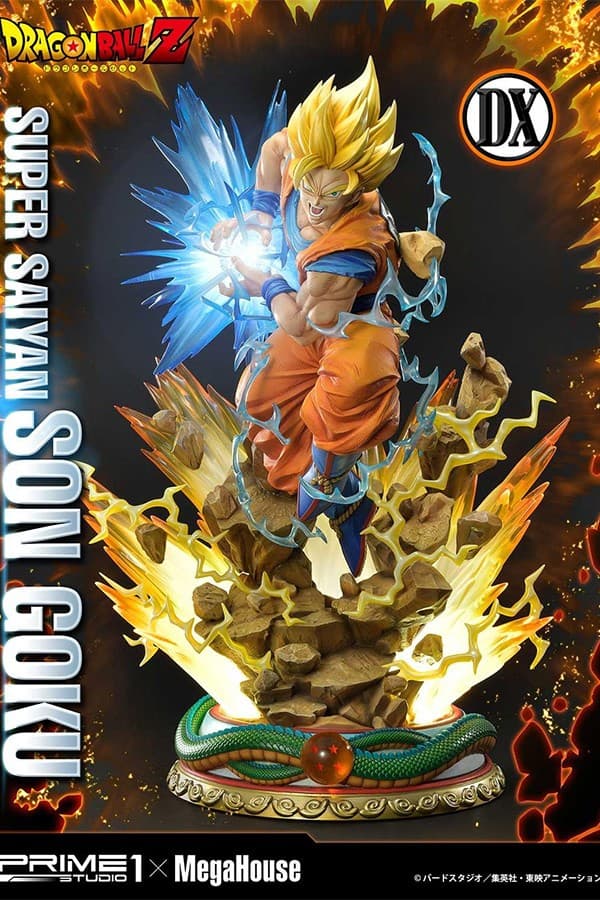 3 of 4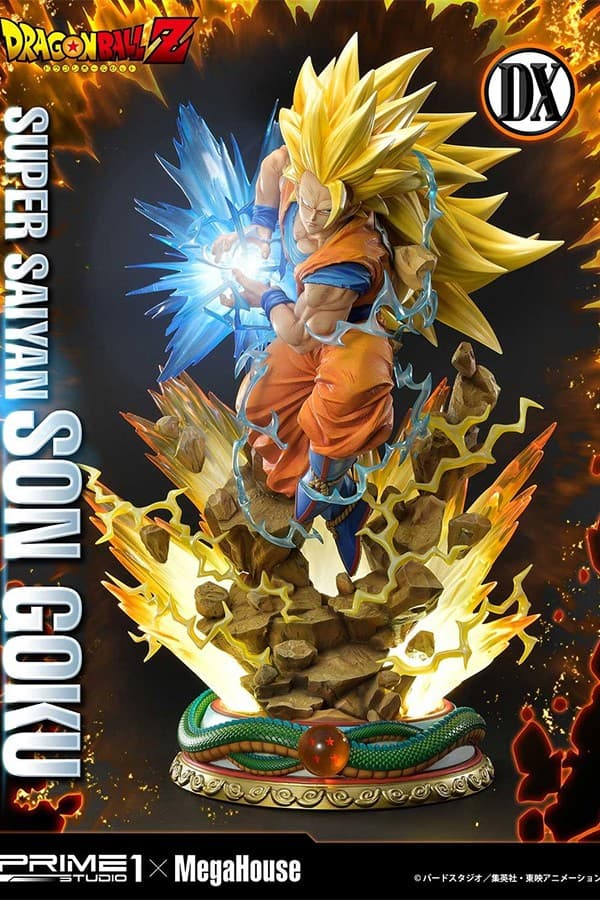 4 of 4
Megahouse and Prime 1 Studio have released a new deluxe collaboration of Goku from Dragon Ball Z that's able to change into three alternate Super Saiyan forms. The 25-inch tall collectible sees Goku in his classic Kamehameha stance with a LED light-up function to make the attack and pose look more dynamic.
The deluxe version of this statue offers four alternative portraits, Goku in his normal form, his Super Saiyan, Super Saiyan 2, and Super Saiyan 3 forms. Forms 2 and 3 also come with some additional lighting effects to feature his change in strength. The figure also comes with a Dragon Ball Z logo stand that highlights Goku's aura and its pressure being able to crush surrounding rock, as displayed on the base. LED lights are also attached inside the base, and there are even some slight battle-worn details on the base of his body. Comparatively, a general edition is also available which only has Goku in Super Saiyan form.
This Mega Premium Masterline Dragon Ball Z Super Saiyan Son Goku figure is available in general and Deluxe versions for $1,100 USD and $1,350 USD, respectively. Reservations are currently open and are expected to be delivered between September and December 2020.
In other collectible news, check out this $250,000 USD gaming collection.