Daniel Caesar Drops New Versions of "CYANIDE" and "Made To Fall In Love"
A two-track EP for his Spotify Singles studio session.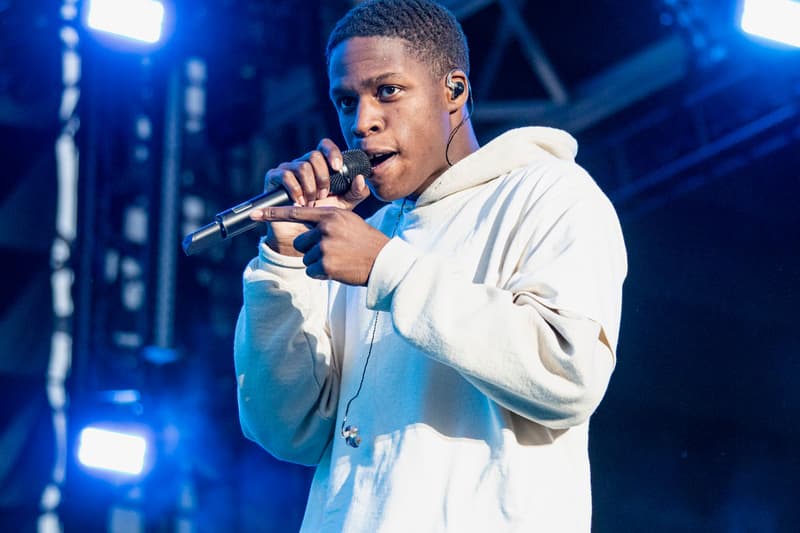 Following the success of his latest album CASE STUDY 01, Daniel Caesar has put forth two covers as part of his Spotify Singles studio session. The two-track EP — a nod to the timeless 7-inch format — includes a new take on his track "CYANIDE" and a cover of Bitty McLean and Sly & Robbie's "Made To Fall In Love." While his release of "CYANIDE" is not technically new — it was a featured track on CASE STUDY 01, along with "Superposition" and "Entropy" — the new version offers a stripped-down take on the song, allowing Caesar to experiment with his vocals over a solid beat and quick tempo.
On his decision to cover "Made To Fall In Love," Caesar explained that "it feels like I'm driving through Ocho Rios with the top down every time I hear 'Made to Fall in Love.' It makes me smile every time." He effortlessly transitions to falsettos over a Caribbean-inspired beat. Slowing the song down to almost five minutes, he brings a sultry edge to the reggae-infused track. "As all the leaves start to fall/Will you cling to me my love?" he sings. "If the simple words are just not enough/Let me start by saying you're all I want."
Listen to "CYANIDE" and "Made To Fall In Love" below and stay tuned for more releases.
In other music-related news, Sango has released a new hour-long live mix on SoundCloud featuring house and techno tracks.