BROCKHAMPTON Shares Three New Singles "downside," "baby bull" and "I.F.L"
The new batch of music from their 'TECHNICAL DIFFICULTIES' lockdown series.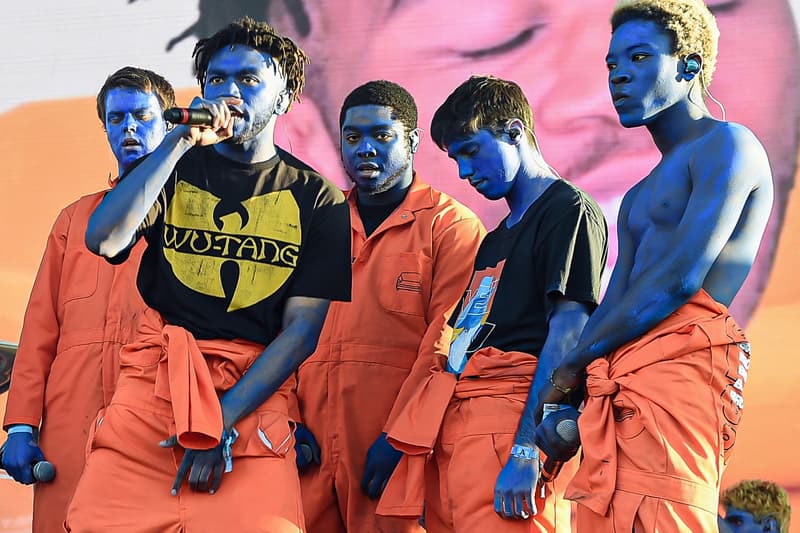 BROCKHAMPTON delivered a trio of new singles from their secret TECHNICAL DIFFICULTIES lockdown series entitled "downside" with Ryan Beatty, "baby bull" and "I.F.L."
This week's offering hears the same piano instrumental on "downside" and "baby bull," however the latter switches things up about 30 seconds in with a guitar riff instead. Bearface and Merlyn Wood share lovesick offerings on the two tracks, meanwhile "I.F.L" features a more serious tone thanks to Matt Champion's brazen sets of bars that hear "And if I ever die young / Have Larry David do the eulogy / And film it on one of those little camcorders where you can barely see / And hire someone to throw up all in my jewelry."
The three new tracks follow "M.O.B.," "twisted," "N.S.T." and "things can't stay the same," all released on the series over the last two weeks but have been taken down from YouTube as of writing. According to the BROCKHAMPTON subreddit, the group seems to be removing the previous releases after a week in order to keep in line with the exclusivity of TECHNICAL DIFFICULTIES. It's also mentioned that the boy band is doing this series without the permission of RCA Records, possibly explaining why none of the new tracks have made it on to Spotify or Apple Music.
Stream BROCKHAMPTON's "downside," "baby bull" and "I.F.L" on YouTube below.
Elsewhere in music, Gunna and Disclosure lead this week's Best New Tracks.