Shoreline Mafia Taps Q Da Fool for West Coast Slapper "Gangstas & Sippas"
Reinterpreting Too Short's 2007 classic, "Gangsters & Strippers."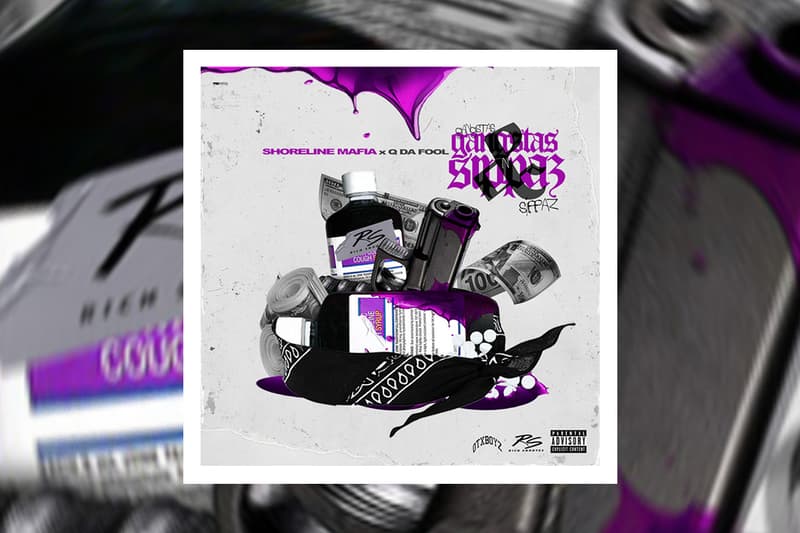 Shoreline Mafia is back with another West Coast slapper for their first single of 2020, "Gangstas & Sippas." Recruiting DMV native Q Da Fool for the Ron Ron produced cut, the single marks the Los Angeles rap quartet's return to the West Coast limelight, and the first official release as a group since Shoreline affiliate Mac P Dawg was tragically gunned down earlier this month.
Teeing up the track with a riotous brass-heavy backdrop, the slow-moving instrumental harkens back to Too Short's LA classic, "Gangsters & Strippers," providing a perfect reference point for Fenix Flexin, Ohgeesy, and Q Da Fool to unleash their unfiltered narratives atop of. "From the lean house straight to the strip club/Gotta get a pint I'm tryna sip up/N***a out of pocket get his b***h f**ked/All I f**ck with is gangstas and sippas," Fenix Flexin delivers over the chorus. Ohgeesy comes in on the first verse, rapping "Act hard but you shakin' like a stripper/Louis PJs and it's matching with my slippers/Ay left wrist right wrist/Hunnid pack 10 keys a white b***h." Q Da Fool backs this up with some equally witty street bars of his own, from laying out hedonistic narratives to linking up with Shoreline at shows.
Stream "Gangstas & Sippas" below.
For more new music, stream Smino's surprise mixtape, She Already Decided.