NEIGHBORHOOD's "Have A Nice Day" Incense Chamber Gets Bright Silver Overhaul
A bold home accessory.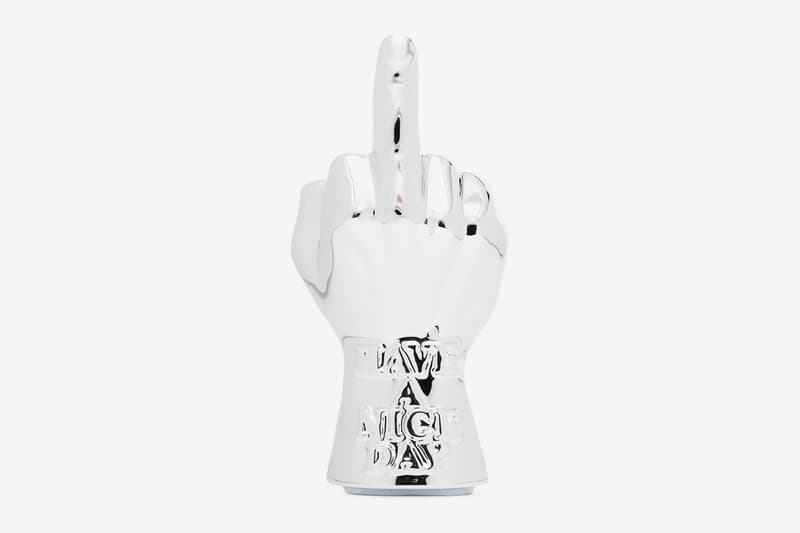 1 of 2
2 of 2
NEIGHBORHOOD has unveiled a new iteration of its "Have A Nice Day" incense chamber. Following previously seen sleek black and white versions, the bold home accessory has been given a bright silver overhaul this time around.
Constructed from porcelain, the ornament has been built in the shape of a middle finger. The piece sees a number of subtle details like nails, wrinkles along the joints and slight articulation around the backhand. A small smoke hole appears at the top of the middle finger, complemented by nuanced details on the palm. As a final touch, "HAVE A NICE DAY" is molded along the forearm, placed just above a short pedestal.
NEIGHBORHOOD's silver-toned "Have A Nice Day" incense chamber is currently available on Browns' website for $144 USD.
In case you missed it, here's a look at NEIGHBORHOOD's extensive outdoor collection.