Medicom Toy Unveils Vintage Mickey Mouse BE@RBRICK
From the days of 'Steamboat Willie.'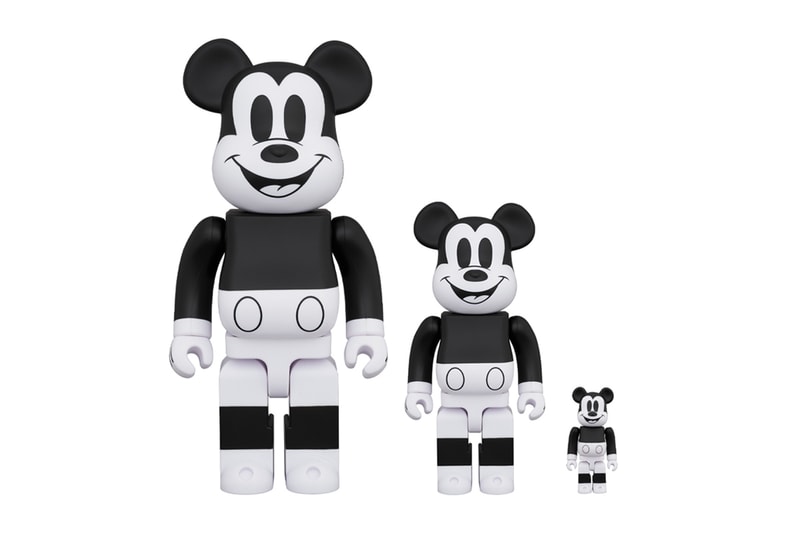 Medicom Toy has dropped a brand new BE@RBRICK from its Spring/Summer 2020 lineup. Following its Space Jam figures from last week, the Japanese toymaker is back with a Mickey Mouse toy, rendered in monochrome to reference a vintage version of the cartoon.
Starting at the top of the figure are round black ears, set over a white face — long oval eyes, a wide stubby nose and a large mouth make up Mickey's animated expression. The figure boasts a black upper body and two thinly etched circles around the belly. Furthermore, three lines are placed at the hands, illustrating the cartoon's iconic white gloves. As a final note, the piece shows a bit of Mickey's black legs below the shorts, finished off by a pair of white shoes.
Medicom Toy's vintage Mickey Mouse BE@RBRICK is currently available on CJ Mart's website, in sizes of 100%, 400% and 1000%, ranging from $124 – $450 USD.
For more from Medicom Toy, check out a crisp white BE@RBRICK depicting Baymax from Big Hero 6.
Medicom Toy Mickey Mouse BE@RBRICK 400%