Headie One & Fred again..'s 'GANG' Is a Deep-Seated Tour De Force
Recruiting FKA Twigs, Jamie xx, Sampha, and more, the drill artist cements his artistic legacy.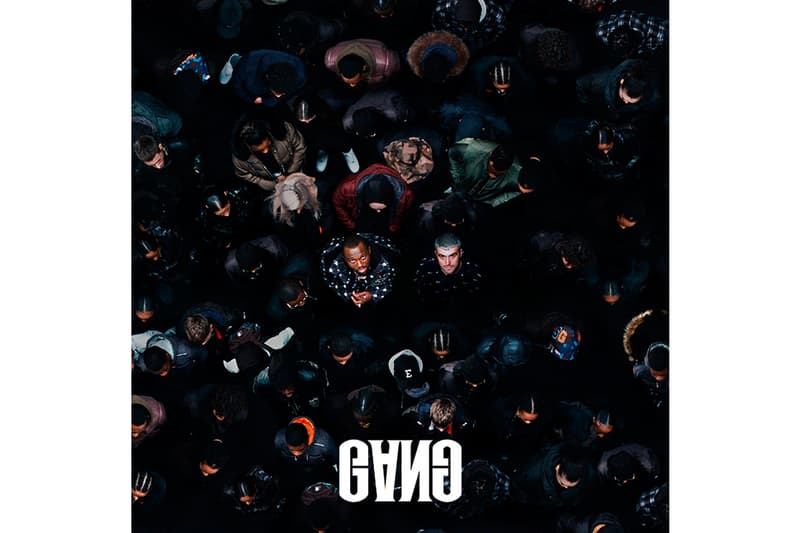 Tottenham-native Headie One stunned last year with his eclectic Music x Road mixtape, aptly solidifying his place as one of London's auspicious visionaries. Today he continues to adapt, expand, and reforge himself alongside BRIT Award-winning producer Fred again.. with GANG, a riotous 8-track offering that sees the controversial drill artist embracing his tumultuous past.
Boldly diving into many of the introspective themes he explored on Music x Road, GANG is far more rooted in the experimental, dripping with melancholic underpinnings that remain an obvious reflection of the road he's trudged in order to get to where he now stands. The sheer fact that the project features the likes of Jamie xx, FKA Twigs, slowthai, Octavian, and Sampha reflects that he's moving down a refined artistic path.
On lead track "Told," Headie introduces listeners to much of the tape's premise on gang mentality: "Family first, that's the code you know/That's what I was told, you know" he utters over a throbbing backdrop. It's here that Headie and Fred make clear that GANG isn't your everyday drill or grime record.
On title track "GANG" and the Jamie xx-featuring "Smoke," Headie and Fred's love for local underground dance flavor comes full-frontal. Both of these feel heavily reflective of UK's rich garage and electronica scenes, with the former seeing Headie's vocals processed to sound as if staggeringly-glitched. On the unfeigned "Judge Me," which features swooning songstress FKA Twigs, Headie delivers an anthemic take on self-love, toiling with contrasting inner thoughts as he shares "I was broke and I loved myself." This intimate display is furthered on "Know Me" as he continues to reflect on the challenges of growing up as a young black man in the UK. "I have chest pains, but I feel comfort," he poetically raps. But it's on project closer "Soldiers" that we get a taste of Headie's newfound sincerity.
Recruiting Sampha for the effort, "Soldiers" sees Headie One venting his frustrations about being watched by police. Earlier this year, Headie was found to be in possession of a knife, an offense he's currently serving six months in prison for. It ultimately led to a slew of demonization towards the drill and grime scene, with some BBC commentators claiming that his viral track "Know Better" helped in reinvigorating Wood Green and Tottenham's gang wars. But on "Soldiers," Headie disarms the hard-nosed gangster archetype often associated with drill and grime artists, looking towards a better future as he proclaims "I been through so much f*ckery but, still yet, we march on."
Throughout GANG, Headie One effectually cements himself as one of London's future kings — this is a rare artistic entrée from one of the most controversial figures in the UK's loaded music scene, delivering a vividly-sincere evolution of his growing legacy.
You can stream Headie One and Fred again..'s GANG mixtape below.
For more new music, watch JME's visual for "96 of My Life."