DaBaby Announces New Album 'Blame It On Baby'
Set to release this week.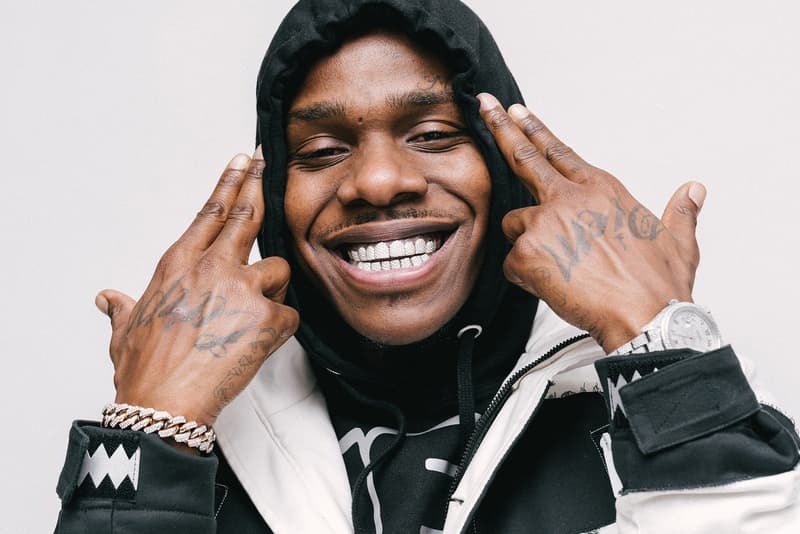 DaBaby has announced his new album, Blame It On Baby is due out this Friday, April 17. The surprise LP was confirmed through an Instagram post with the cover art featuring the North Carolina rapper decked out in BAPE camouflage and wearing a face mask, undoubtedly hinting at the current coronavirus pandemic.
DaBaby joins the growing list of artists who have been recording new projects while practicing self-isolation and social distancing. Charli XCX announced that she recorded the entirety of her new album in quarantine and Drake recently told Diddy in an Instagram Live session that the isolation has led to some of the most focused recording sessions of his career.
Blame It On Baby follows Baby's 2019 effort that was an undeniable heat-check in the hip-hop world. He opened with his critically acclaimed full-length Baby On Baby and then just months later dropped another album, KIRK, that solidified him as a superstar. At the top of this month, Baby channeled Bonnie & Clyde in the cinematic music video to "Find My Way" following his appearance in Lil Yachty's "Oprah's Bank Account".
Stay tuned for more details and a possible single before week's end. In more music updates, Kid Cudi dropped his first solo music offering in four years with "Leader of Delinquents".