Art for Your Home: KAWS Charity Prints, Jean Jullien Art Deck & More
Including photo prints by over 90 New York-based photographers.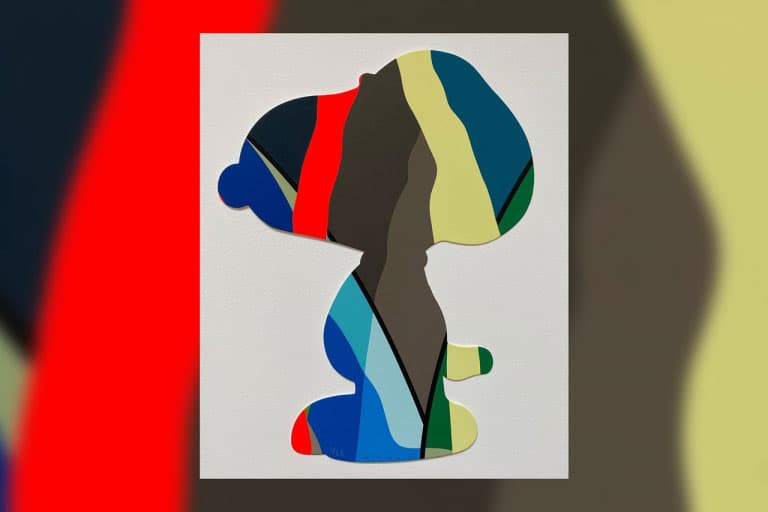 Every week we curate notable art releases by diverse artists, studios, and art platforms across the globe. Listed items typically encompass limited edition artworks, books, collectible figures and more. We hope these pieces will add visual interest to your space and elevate your aesthetic sensibilities.
For this week's installment: KAWS teams up with Free Arts NYC to release a series of limited edition prints that support charities, The Skateroom enlists Jean Jullien for a playful take on a set of three skateboards, Samantha Casolari has launched a photo print fundraiser for Elmhurst Center Hospital in Queens called Pictures For Elmhurst, NEIGHBORHOOD restocks its Grim Reaper-inspired incense chambers, and LACMA releases a special exhibition catalog covering Yoshitomo Nara's decades-spanning career.
View the full list below.
KAWS & Free Arts NYC Limited Edition Print
Release Date: Contact PRINTS@KAWS.COM
Release Price: $1,200 USD
KAWS has teamed up with non-profit organization Free Arts NYC for a series of limited edition shaped prints that will raise money to support different charities. Measuring 10.5 by 8 inches, the first print edition features a Snoopy silhouette with a vivid composition of colorful lines in an abstract pattern. All proceeds from the sale will support Henry Street Settlement in their efforts to provide thousands of meals a week to homebound seniors, homeless adults and kids in shelter, as well as on-site healthcare. The print is available in a limited edition of 25.
Jean Jullien & The Skateroom The Bowl Set of 3 Skateboards
Release Date: Available on WOAW Store's website
Release Price: $755 USD
The Skateroom has enlisted French artist Jean Jullien for a set of three skateboards, titled The Bowl, imbued with the artist's recognizable characters and humorous style. The top print of the art deck illustrates figures using a humungous bowl as a skateboard ramp. Jullien draws from everyday life, transforming the mundane into witty images that reflect modern life. Made of Canadian maple wood and printed with the signature of the artist, The Bowl is available in an edition of 75.
NEIGHBORHOOD Double Skull Incense Chamber
Release Date: Available on Browns' webstore
Release Price: $155 USD
NEIGHBORHOOD has released its "Booze" incense chambers once again; this time, reaching internationally shipping retailers. Each incense chamber is crafted of 100% ceramic and adorned with two identical skulls heads on top. The Grim Reaper-inspired heads boast large gaping smiles, allowing the smoke to flow through. Releasing in both blue and silver-toned colorways, the chambers are finished off with stamped NEIGHBORHOOD logos and "Made in Japan" callouts.
Pictures For Elmhurst Photography Prints
Release Date: Available on Pictures For Elmhurst's website
Release Price: $150 USD
New York-based photographer Samantha Casolari has launched a photography print sale fundraiser for Queen's Elmhurst Hospital Center, which is at the epicenter of New York's COVID-19 crisis. Called Pictures For Elmhurst, the sale includes prints from over 90 New York-based photographers, ranging from striking landscape views to intimate portraits. The funds raised from the print sales will be used by Elmhurst to purchase desperately-needed equipment and supplies for those on the frontline fighting the virus.
Yoshitomo Nara Limited Edition LACMA Exhibition Catalogue
Release Date: Available on LACMA's website
Release Price: $300
The Los Angeles County Museum of Art has released a special exhibition catalog that documents Japanese artist Yoshitomo Nara's decades-spanning career. Following the first international retrospective of Nara that was set to launch in February at the museum, the 224-page hardcover book offers an in-depth overview of the pieces on display, while tracing Nara's prolific career as an artist. Essays highlighting the artist's Western pop culture inspirations, written by acclaimed curator Mika Yoshitake and Michael Govan, are also featured in the book.