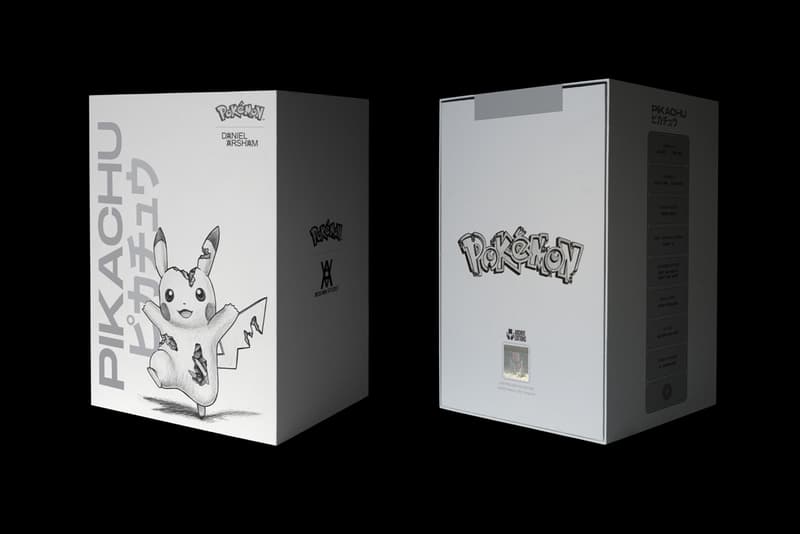 Daniel Arsham to Launch 'ERODED PIKACHU' Sculptures in Archive Editions Platform
Exclusively for China.
---
Daniel Arsham just announced the launch of Archive Editions. The new art platform is dedicated to selling limited edition artworks and collectibles exclusively in China. Additionally, the digital outlet will include collaborations with brands and artists.
The project's inaugural release is a collaborative edition with Pokémon. Arsham is the first artist to be granted access to the Pokémon archive, having crafted a new ERODED PIKACHU sculpture as the first installment. Modeled after the famed Pokémon mascot, the piece serves as a monument of Kanto uncovered through the passage of time. Each edition is made of white cast resin and aluminum oxide. It's a scaled-down version of larger bronze works made in Arsham's studio in New York City.
To be released in an edition of 500 pieces, each work measures 33cm in height and weighs 5.13kg. ERODED PIKACHU arrives in Arsham studio designed packaging with die-cut foam, sealing label, and a pair of white art handling gloves. Expect an official release on April 24 as part of a larger Pokémon collaborative project that includes a UNIQLO UT collection.
"My Chinese fans and collectors have been incredibly supportive of me and I'm excited to finally bring them something special," said Arsham.
Elsewhere in art, Seattle-based Amplifier launched a global open call for artworks on health and public safety.