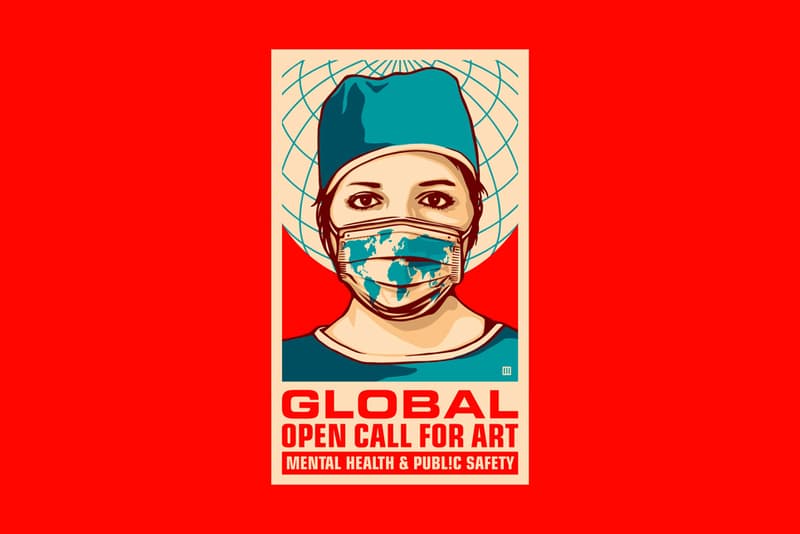 Amplifier Initiates Global Open Call for Art on Health & Public Safety
Requesting messages and symbols that can help flatten the curve amid COVID-19.
---
In response to the ongoing COVID-19 crisis, Seattle-based Amplifier Art Lab recently launched a campaign with leading art curators, artists and public health advisors from across the globe. Collaborators include the chief curator at the Guggenheim, Nancy Spector, and artists Shepard Fairey and Hank Willis Thomas. The initiative surrounds a global open call for artworks promoting public health and safety messages "that can help flatten the curve through education," said the organizers in a statement.
Additionally, Amplifier is requesting designs for logos that can help spread the awareness for social change, mental health, and well-being during these uncertain times. "The second are symbols that help promote mental health, well-being, and social change work during these stressful times," said Amplifier.
As part of the international initiative, Amplifier will award $1,000 USD to 60 artists with winning works selected each week starting the first week of April. These works will be shared in physical spaces that need it the most as well as online where free downloads of the pieces are available for anyone to print and share.
To learn more about the open call, visit Amplifier's website.
Elsewhere in art, MFA Boston is launching a virtual exhibition of its highly-anticipated "Writing the Future: Basquiat and the Hip-Hop Generation" presentation.