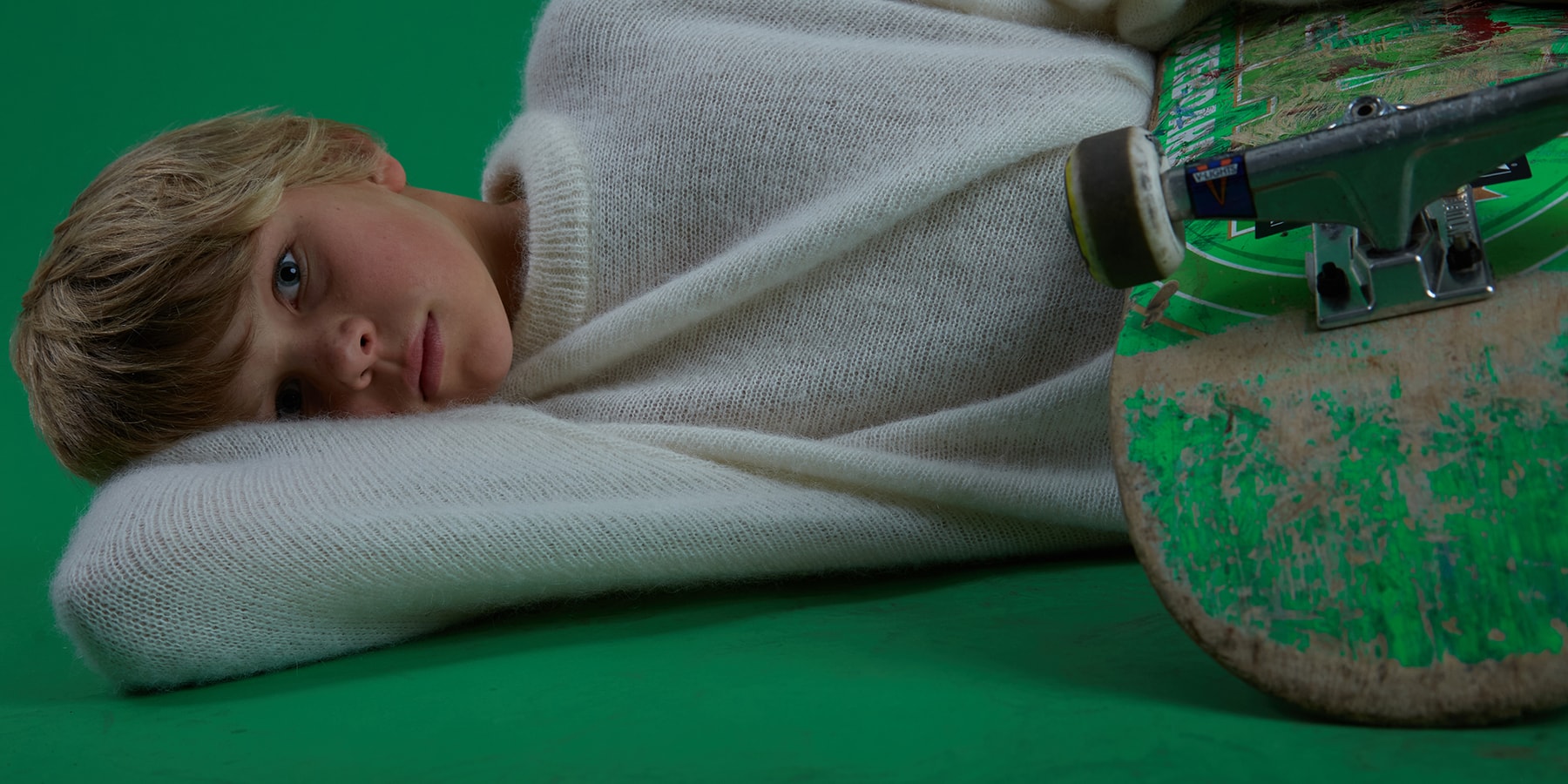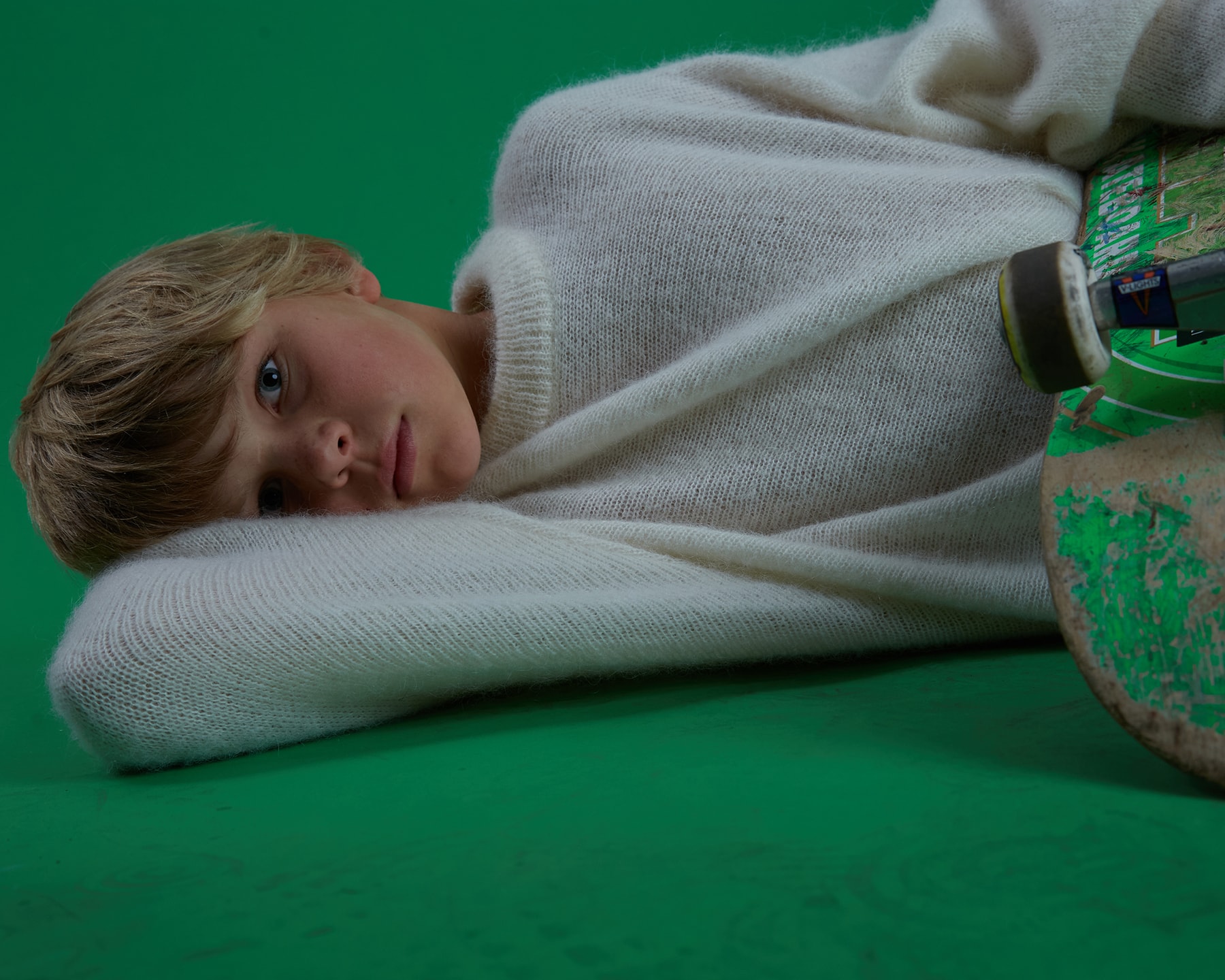 Eli Russell Linnetz Gets Grilled by CDG's Adrian Joffe
The ERL founder shares an exclusive photo series for the cover of HYPEBEAST Magazine Issue 29.
Eli Russell Linnetz is a photographer, designer, producer, director, famous friend, avid surfer, Venice Beach lover, Paris hater, mischief maker and truth teller, but is a born collaborator above all else. With the support and encouragement of COMME des GARÇONS' Adrian Joffe, Linnetz's latest project is a clothing collection stamped by his initials, ERL.
Exclusively for this issue, Eli rounded up friends and fellow surfers with the aim of shooting his new collection. But what emerged was a series on the essence of Venice Beach, which one could argue is a portrait of Eli himself. We eavesdropped on him and Adrian talking about it:
Adrian Joffe: Hello?
Eli Russell Linnetz: Hi. Adrian?
Who is that?
Eli.
Oh, hi! How you doing?
Good. How are you?
Good. This is weird.
What the f*ck is going on?
Do you want to ask me questions?
No, no. You're asking me questions.
"The most frustrating thing about being an artist is not having someone to support you. Because it takes so much energy to trust yourself, you know?"Oh God. Okay then. What are you doing right now?
I just got back from the beach. I went on a walk, and now I'm going through the images we shot for this interview. We shot them at the studio yesterday. I got a bunch of my friends and people I surf with, and we took some portraits at our studio.
Are they going to be as good as the ones we took in Paris? Because I really liked those ones. They were really odd.
You thought they were okay?
More than okay. I thought they were amazing. They were things that you'd never seen before. That's what I like about you: you do things that I've never seen before.
I feel like I'm boring, but thanks. The ones from yesterday are much better, though.

1 of 2
2 of 2
What are you going to do with the ones that we did in Paris and the ones we've done now? What are the differences? How's it all going to combine?
The ones shot in Paris were using European models. The ones that I just shot are like…
Cool, American, Venice Beach people whom you love?
Yeah, my friends.
Well, why did you bother to come to Europe in the first place?
You made me.
I did. I like making you do things.
We're going to just do it all in Venice now.
Why is it important to you to do fashion? You do so many other things. You're so busy! You're an actor, writer, stage director, you make videos for people… Why is it important to you to make t-shirts and things like that? Why do you want to be a brand?
I don't think that's important. I just want to do it.
Nice answer. Isn't it just another way to express yourself? You're who you want to be. Isn't it just another way to kind of deal with that?
I feel like I have worked for other people for such a long time. This just happened to be the medium that was right in front of me when I needed an escape. So it actually was very therapeutic and meditative to just kind of sit down in a room with a blank piece of paper, close my eyes and just think about the things that are important. I live in Venice Beach, so I thought about that, my friends and what I wore growing up. It was funny—right before I did this collection, I moved into a new space and got rid of all the clothes that I own, which is a bit silly. But I did that because I wanted to start thinking about what I need to fill myself with. If you have so much stuff in front of you, it's hard to think about what you need or what you want.
I think that was a very good thing to do.
Even just the color of the studio. It's all-white with beautiful plywood floors. When you have a blank space then you start thinking, what are the colors that make me happy? It's almost like therapy. It was just very natural and intuitive. I'm excited about the next collection too, which we just turned in.
"When we shot the images for this interview, it was so fun seeing people that go to my high school…They're genuinely such awesome people. It's a very specific energy, and it reminded me that that energy lives within me."I saw some pictures today. It looks amazing. It's like starting from zero, which is a really good place to start. We also always start from zero. I wonder, are you going to do that every time? This is the first time, right? Trying to think of everything from zero, but what about the next time? You're not starting from zero every time.
What we did this season was, we cleared the studio again and we kind of took everything out. It was a bit different because there were things that I hadn't explored from last season that I wanted to continue. I try not to be reactionary, but you can't help it after being in gloomy Paris. It becomes this natural evolution. I know it's silly because it's just so superficial. But, somehow, it does feel important.
It doesn't feel superficial. Stop demeaning yourself. Stop saying you're boring and you're superficial because I don't think you are.
Okay.
The thing is, you hate gloomy Paris. Maybe we should do the exhibition somewhere else. What do you think about the contrast of where you're coming from— with the sunlight, sunshine, and happiness? You bring all that light to Paris. It's a nice contrast to bring that as a kind of presence. I think that's what I like about you showing in Paris. Do you think that's relevant?
Absolutely. I just hate leaving my home. I think it was really wonderful being with you at the space you guys have in Place Vendôme. It was just such a beautiful space. It was really interesting seeing people so excited by the colors, things that my friends and I take for granted, perhaps. That was really special. And I think it's necessary. The collision of things propels you forward and sets you off in new directions, as opposed to being too comfortable.
You're too comfortable, and too comfortable didn't make anything ever that's worth its salt. You have to have discomfort to make something.
That's what I love about working with you as well. You're always honest and you always challenge me. I hate people that aren't like that.
I really enjoy taking you out of your comfort zone.
I want to kill you half the time, but I love it. It was great being in Paris because I've always been on the periphery of fashion. As much as I am knowledgeable about certain things, there's some things you can't know until you're just there and going to all the shows. So, it was very exciting and I loved the Homme Plus show. I loved how low-key it was. It was unpretentious. It was what it was and then it left. It was inspiring.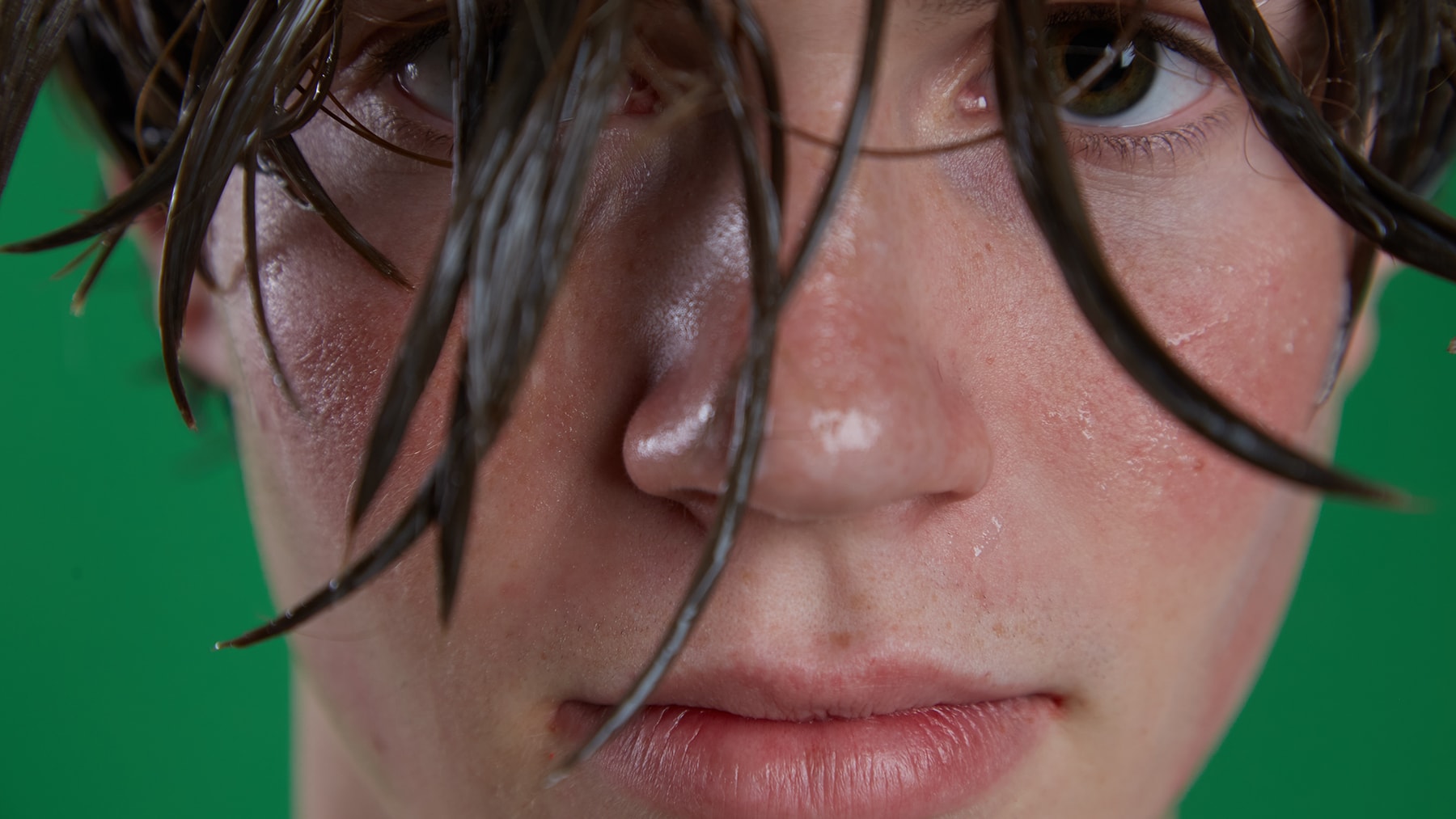 Just clothes. What about the future, Eli? Do you think it's always going to be about Venice? Or do you think maybe your mind will take you somewhere else? Or haven't you really thought about that yet?
No, I've already planned the next 15 collections. Seriously. I just hadn't told you yet because I didn't want to scare you.
But is it always Venice, Venice, Venice? I know it's based there and it's who you are, but maybe it's going to go somewhere, even if it's somewhere mentally different. Do you think in your next fifteen collections you're going to do that?
I think the essence of Venice will always be there. Even when we did the shoot for this editorial—sorry, I hate that word "editorial." So dumb. But when we did the shoot for this—
Don't ever use that word again.
I'm just going to not. When we shot the images for this interview, it was so fun seeing people that go to my high school, some that I surf with and some that just rolled through with their friends. You get caught up in other worlds and other relationships, and your brain goes so many different ways. But it was so great to see just how wonderful the people that go to my high school are. They're genuinely such awesome people. It's a very specific energy, and it reminded me that that energy lives within me. It's a special thing growing up.
And you probably will always have it. I can imagine that energy, that upbringing, those people that you grew up with and feel so comfortable with can go to other places. It goes to other realms and always keeps that same energy. That's what I'm excited to see in the future.
Yeah, 100 percent. It's a very present personality, but it's also a very laid-back lifestyle. So it's like, you're living for the moment but also open to whatever comes your way. I'm very specific in terms of what I'm attracted to. But the worlds are endless. And I'm excited for you to find out what's in my mind as well. Right now we have the ready-to-wear stuff, but eventually it's going to get pretty wack-a-doodle.
I look forward to that because there always has to be progress. Like I said, you have to move out of your comfort zone one day. Also, I think there's no more borders. It's an old way of thinking. Like, I'm a fashion designer, I do this, but we can do so many other things together—we could write books, we could make music, we can do a film, there's loads of things. I want you to be as free as possible. That's how I like to work with people—let them just express themselves in whichever way they want to, rather than just you making clothes. That's what I think is exciting about you because you've done so many things, and I think there's so many more things that you are capable of doing.
Thank you for giving me the freedom. I feel like we can just leave on that note. The most frustrating thing about being an artist is not having someone to support you. Because it takes so much energy to trust yourself, you know? I'm forever grateful that you believe in me and that we're able to explore all these realms together.

I'm forever grateful to you, Eli, because one-way streets aren't interesting for me. So as much as you say I give you, it's exactly what you give me. You give me the energy. You give me a new way of looking at things. It has to be like that to be the best, you know? So I think we can thank each other for meeting and somehow getting on together. I think it's important to have it like two-way streets, and hopefully we'll do more amazing things. I really think we will. So what are you going to have for breakfast?
Oh, we just cooked up bacon. Oh no! I shouldn't say that since you don't eat bacon… We just cooked up a wonderful breakfast at the studio next door.
Don't worry. I used to love bacon.
We made some amazing granola with some berries and…
Oh f*ck off.
…banana. We did! I'll send you a picture.
And did you have hemp milk with your cereal?
No. Oat milk.
Oat milk, that's okay. That'll do fine. What are you reading at the moment? What's your book of the day?
I don't want to say the name because I'm going to make it into a movie.
I'm very pleased you read.
It's a really exciting book. This was the first book I've read in so long. It found me in a funny way. I told my friend, I just found this book. She's was like, "I've been telling you for four years to read this book," blah blah blah. But I got it through another person. It's funny when you read something that is so you, and you're like, wow. It's comforting, but in a way that opens up and unlocks a new part of who you are.
Sounds amazing.
Not in a narcissistic or egotistical way, but like a reflection of myself in these words. An affirmation. It's just an exciting way of seeing.

1 of 3
2 of 3
3 of 3
It's more a case of identification rather than it being about you.
Remember when we first met? We super bonded over [Herman Hesse's novel] Narcissus and Goldmund. I got you a really cool book that I still need to send to you. It's coming.
Yes, I remember that. We haven't worked out who's who, but it will be worked out one day.
You thought I was lying to impress you. You were like, you haven't read that book.
I know, because it was written before you were even conceived. Hopefully even before your parents were born. So it was kind of astounding that you knew that, but that's our connection.
It's like I've run out of things to lie about, because everything I've lied about has come true.
I like that notion of being—what'd you call it?—of being vindicated in retrospect.
It's pushed me into just being myself, which is always scary.
That's the most important thing.
It's tormenting to be yourself, really.
I think that's the way to go forward. You can't deny that life is about pain, but if you find value in the pain, then you can really enjoy the happiness that comes afterwards. That's what I believe.
Absolutely. You have to step through all the bullsh*t to find what's really important. It always comes down to this egotistical thing, but at the end of the day we only have ourselves. Once you know who you are, you're able to let in certain people and really surround yourself with amazing energy. You can be your own bodyguard or doorman.
How long do we have to go on with this?
I think that we can be done now.
It was very interesting to talk to you, Eli, and I hope to see you very soon again.
I just feel like we never talk about anything real when we're together. So this was a good catch-up.
Let's make sure we do that next time. We have to find the time.
I will absolutely see you soon.
Okay. Cool.

THIS STORY WAS ORIGINALLY PUBLISHED IN HYPEBEAST MAGAZINE ISSUE 29: THE NEW ISSUE AS "ELI RUSSELL LINNETZ AND ADRIAN JOFFE IN CONVERSATION." PICK UP A COPY HERE.
---