'Pac-Man Championship Edition 2' Is Free on PlayStation 4, PC, and Xbox One
For a limited time only.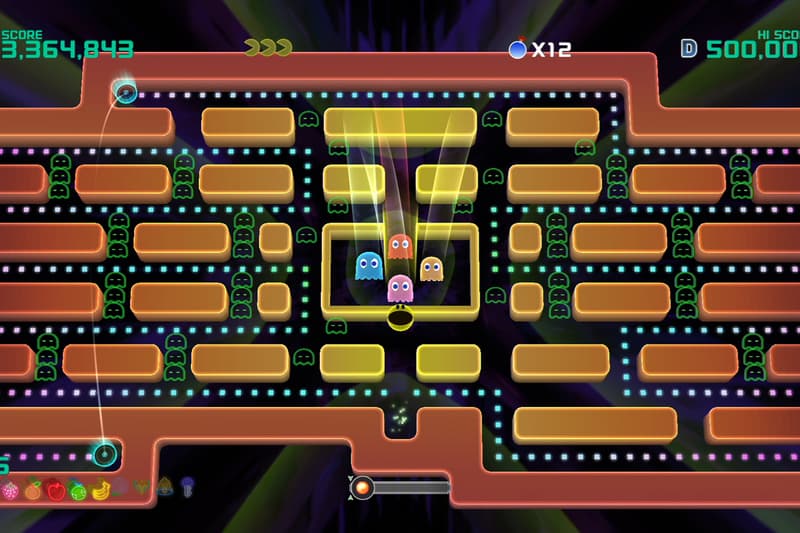 Bandai Namco is offering Pac-Man Championship Edition 2 for free under its new #MoreFunForEveryone initiative. All PlayStation 4, PC, and Xbox One owners can download the title for free in the United States until May 10.
Pac-Man Championship Edition 2 released in 2016 and serves as a sequel to Pac-Man Championship Edition and Championship Edition DX. The series of games reimagine the classic Pac-Man arcade title, with the titular character hunting the ghosts instead of being the hunted. Stages are revamped into puzzles in which players must navigate Pac-Man in order to eat up as many ghosts in succession as possible to gain the highest score possible. Combined with 3D graphics, Championship Edition 2 elevates the classic arcade game into modern gaming territory.
According to Bandai Namco's tweet, players can pick up Pac-Man Championship Edition 2 in either the PlayStation Store, Microsoft Store, or Steam.
Bandai Namco joins a list of publishers offering free games an incentive to keep people inside during the global quarantine. Sony and Naughty Dog are offering the entire Uncharted series in The Nathan Drake Collection and Uncharted 4, respectively this month. Microsoft and Epic Games offered Gears 5 for a limited time. Also, Activision and Infinity Ward offered a free multiplayer weekend for Call of Duty: Modern Warfare.
In other gaming news, Travis Scott's Fortnite Astronomical Tour drew 12.3 million concurrent viewers.
We're asking fans to do their part and have #MoreFunForEveryone – at home!

To lend a ✋, we're sending our goodwill ambassador, PAC-MAN, into every ? by making PAC-MAN Championship Edition 2 free from 4/24 – 5/10! pic.twitter.com/pSnrPIEK2t

— Bandai Namco US (@BandaiNamcoUS) April 24, 2020