Original Wood Engraving by Salvador Dalí Discovered at North Carolina Thrift Shop
From his 'The Divine Comedy' series.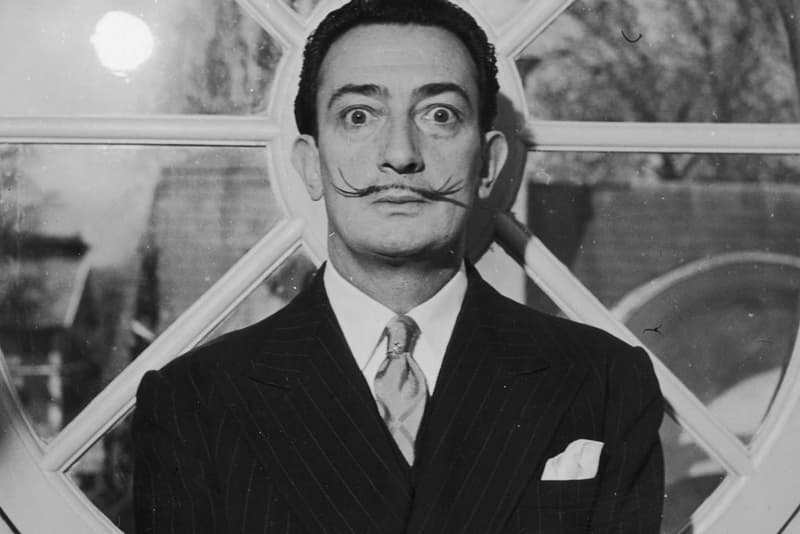 An artwork by Spanish surrealist painter Salvador Dalí was discovered at a North Carolina thrift shop after a volunteer found it in the shop's sorting room. Wendy Hawkins, who volunteers at the Hotline Pink Thrift Shop in Kitty Hawk twice a week, saw the painting lined up on the floor waiting to be priced and asked the shop to get it checked by an expert. Once appraised, the work, in fact, comes from Dalí's The Divine Comedy series.
The wood engraving, which depicts a woman in blue and a man in red, is one of several works depicting scenes of purgatory. The series was originally commissioned by the Italian government in 1950 to celebrate the 700th anniversary of Dante Alighieri. Between 1951 and 1960, Dalí painted 100 watercolors for the publication of The Divine Comedy, reflecting Dante's 100 different verses, or cantos. The piece is signed by the artist.
"It's like a treasure hunt, and thanks to Wendy, it's been rescued and brought to light so people in the art world can really enjoy it," said Melanie Smith, a fine arts appraiser. While pieces usually sell for $10 USD to $50 USD, the wood engraving sold for $1,200 USD. Michael Lewis, who runs the thrift shop, said they plan to use the money to help pay for their shelter for survivors of domestic violence and abuse, anti-bullying efforts and other programs.
In case you missed it, North Dakota's Plains Art Museum is holding a momentous exhibition of Salvador Dalí's work — including his watercolor artwork for The Divine Comedy — until May 20.
Original Salvador Dali artwork discovered at Outer Banks thrift store https://t.co/uU29H1Av3i

— Melanie Smith (@seasideart) March 5, 2020