'League of Legends' Esports Pro Makes Donation to Combat Coronavirus
Coming from Faker and his team SK Telecom 1.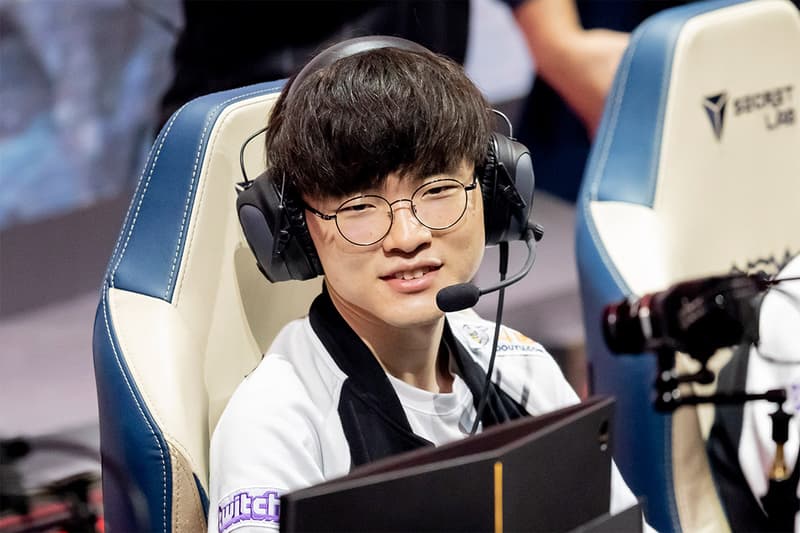 As the coronavirus gradually continues its outbreak across the globe, many industries have been hit particularly badly as a result of a slowing economy. Among them is the video game world, which has suffered several big losses such as cancellations in esports tournaments, large exhibitors withdrawing from conventions, and big tech companies experiencing hardware shortages. Now, one of the industry's own prodigies have stepped up and donated a large sum of money to combat the virus, and it's none other than League of Legends pro, Faker.
Born in South Korea, Faker aka Lee Sang-hyeok currently also resides in the country which unfortunately carries one of the worst coronavirus numbers in the region, with almost 7,400 confirmed cases and 53 deaths. Lee has pledged 30 million Korean won towards combating the virus, which equates to roughly $25,000 USD. In addition, his team SK Telecom 1 will also donate all of the proceeds from their streaming sessions this week towards the cause.
If you wish to support Faker and his team with the donations, you can catch their livestream over on their Twitch channel.
In similar coronavirus-related news, fashion designer Giorgio Armani has also donated €1.25 million EUR to fight the outbreak.
Faker "이상혁" 선수가 코로나 19 확산 예방을 위해 기부 행렬에 동참했습니다.

모두 함께 힘을 모아 어려운 시기를 이겨내자는 페이커 선수의 뜻을 함께하기 위해 T1은 금주 진행되는 소속 선수들의 모든 스트리밍 도네이션을 기부하기로 결정하였습니다. 팬분들의 따뜻한 응원 부탁드립니다. https://t.co/DCqtRFAUQz

— T1 LoL (@T1LoL) March 9, 2020