Polaroid Launches "Now" i-Type Instant Camera
And unveils a new look for 2020.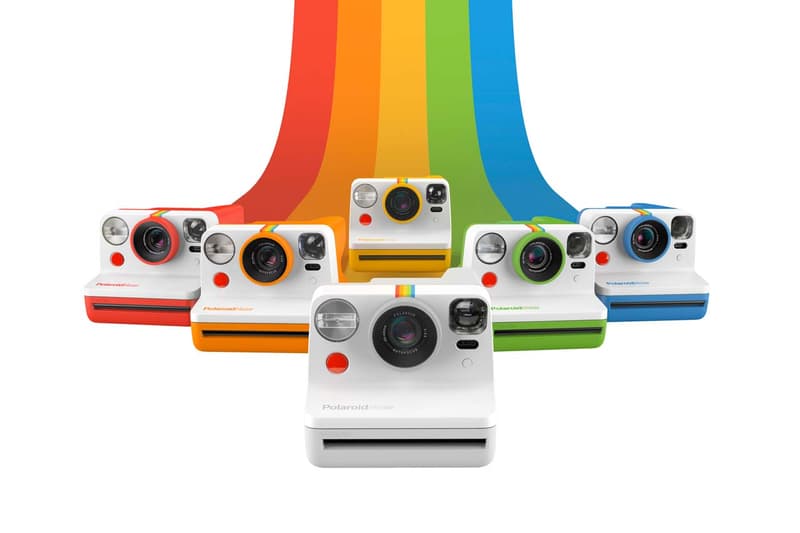 Polaroid has just unveiled a "new look for the new decade," alongside a fresh range of instant cameras. The brand announced earlier that it has shortened its "Polaroid Originals" moniker and returned to its original brand name of "Polaroid," as well as debuted its "Now" i-Type Camera in a flurry of bold colorways.
For a limited time only, the Now camera will launch in a broad range of shades including red, orange, yellow, green and blue. Neutral colors of black and white will remain the core options for the style, which is distinguished by its unique angular shape. Other features include a self-timer, flash, and double exposure options, in addition to a new autofocus lens system that can automatically switch between portrait and landscape formats.
"In the 70's, Polaroid changed the rules of branding with the introduction of bold, full panel rainbow spectrums across our product lines, inspiring a host of legendary brands to this day," said Polaroid CEO Oskar Smolokowski. "As this new decade marks a new chapter in the Polaroid story, it's a moment for us to celebrate that heritage while keeping our sights set on the future. The new identity for 2020 reflects this, boldly reclaiming the color spectrum as uniquely Polaroid."
The Now i-Type Instant Camera's battery can last for up to 15 packs of film (i-Type Film retails for approximately $17 USD each). It's priced at $100 USD and available to shop now at Polaroid's webstore.
For more in cameras, take a look at Leica's new S3 medium format DSLR.