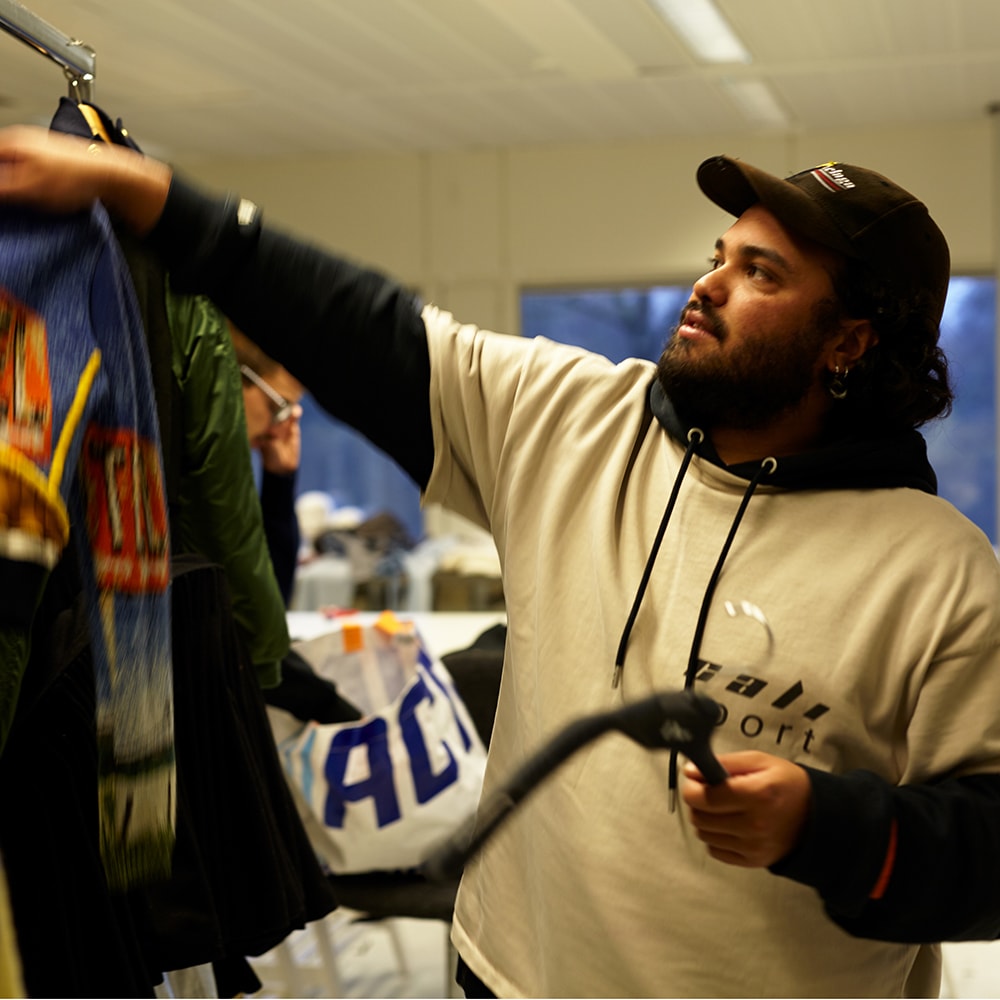 Designer Duran Lantink Makes Your Dream Collabs
The ultimate in upcycling.
Duran Lantink is a fashion designer who thinks we don't need new clothes. From his studio in Amsterdam, he repurposes discarded old clothing into new, often working with items from established luxury houses like Balenciaga, Chanel, and Louis Vuitton to create one-of-a-kind pieces anew. Hyper-focused on reducing the amount of waste in the fashion industry—the third highest-polluting industry in the world—Lantink proves not only that the life of unwanted clothing can be extended but that discarded clothing can become pieces of art in their own right.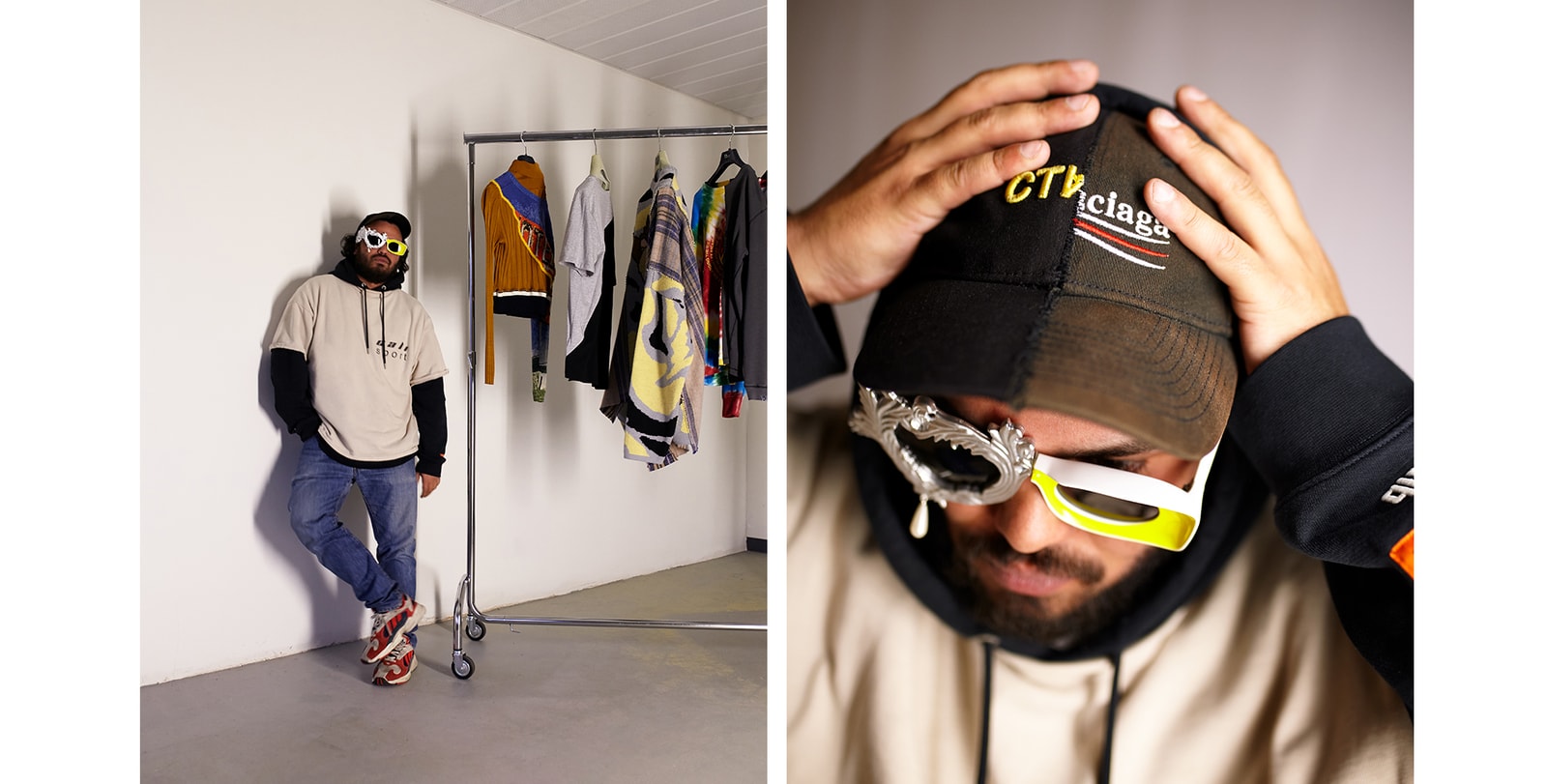 How did you first get into fashion?
It's a bit cliché, but I was always fascinated by fashion from a very young age. I guess it all started with the Antwerp Six: Walter Van Beirendonck, Ann Demeulemeester, Dries Van Noten, Dirk Van Saene, Dirk Bikkembergs, and Marina Yee. And my mom was also very much into fashion. I started drawing from a very young age, but I always wanted to do something in fashion.
What happened to make you feel so strongly about overconsumption in fashion?
I got really into this whole thing from the beginning of college, from the first year of my bachelor's degree at Gerrit Rietveld Academie Amsterdam. I just found it super weird that you had to create new materials while there are so many beautiful pieces laying around in charity shops. Why not do something with them? Obviously now we are more conscious about global warming, so people also are very much into transparency. I just really hope that it's not a trend, that sort of green-washing. I'm a bit scared that sustainability is just becoming part of the marketing strategy.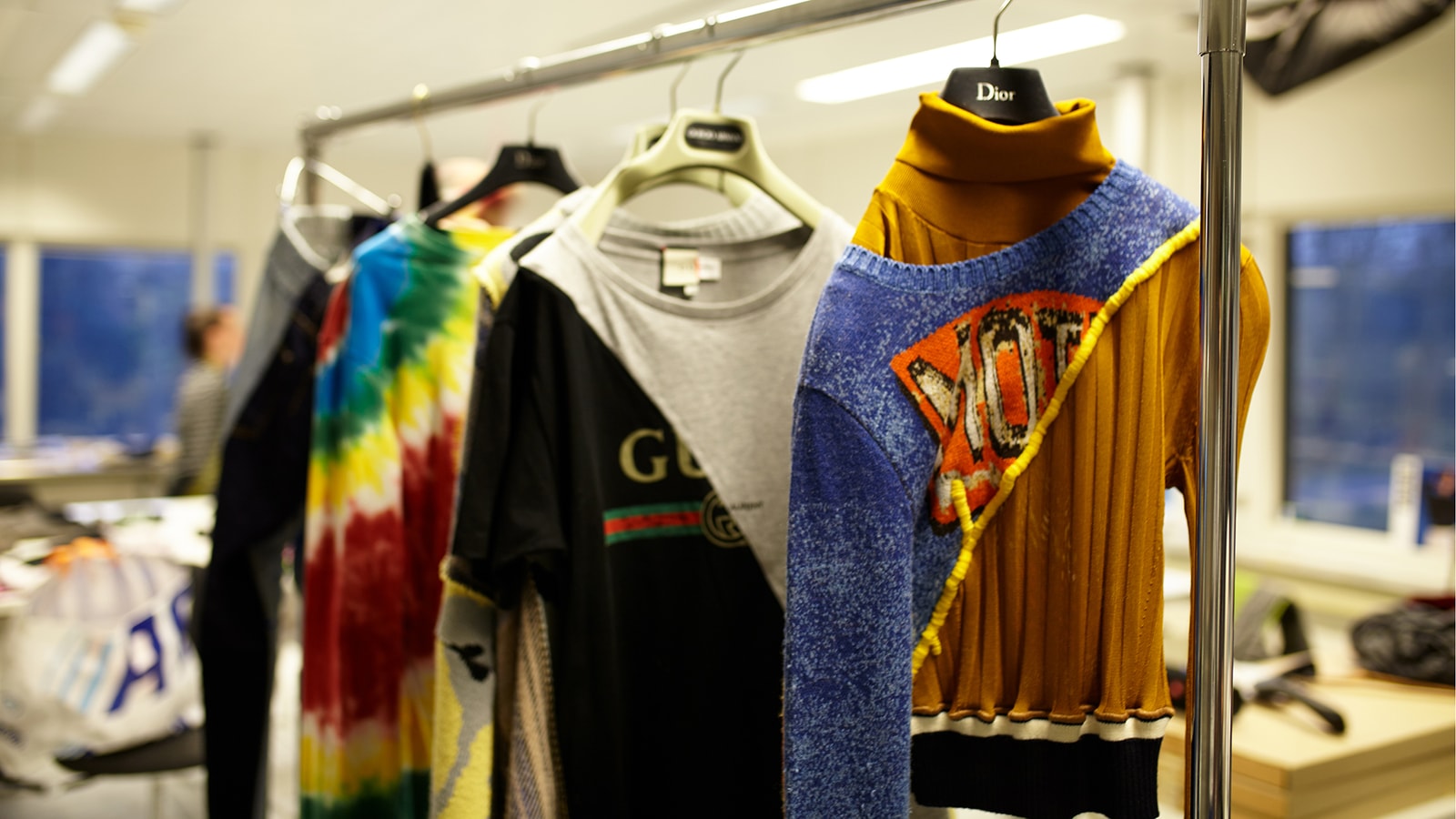 You're after permanent progress rather than just a trend.
Exactly. These values often become a seasonal or yearly thing like, "This year, we're doing inclusivity. Next year, we're doing transparency. Then we're doing sustainability." Those things should be at the core of a business, not a trend.
Can you tell me about the first time you made a piece out of other vintage pieces?
I think the first time I was very young―around 14 years old. My stepdad had a big pile of old Diesel jeans, and I cut the waistband off one of them really roughly. Then my grandma had a lot of tablecloths, like the red-and-white checked kind, and we turned them into this pleated skirt. I think I made fifty of them, and a shop near my house wanted to sell them. At that point, I thought I wouldn't go to school anymore, I would just start being a big designer. A week later, all the skirts were sold out, and I spent the money on—talking about unnecessary consumerism—a Chanel beach towel. [laughs]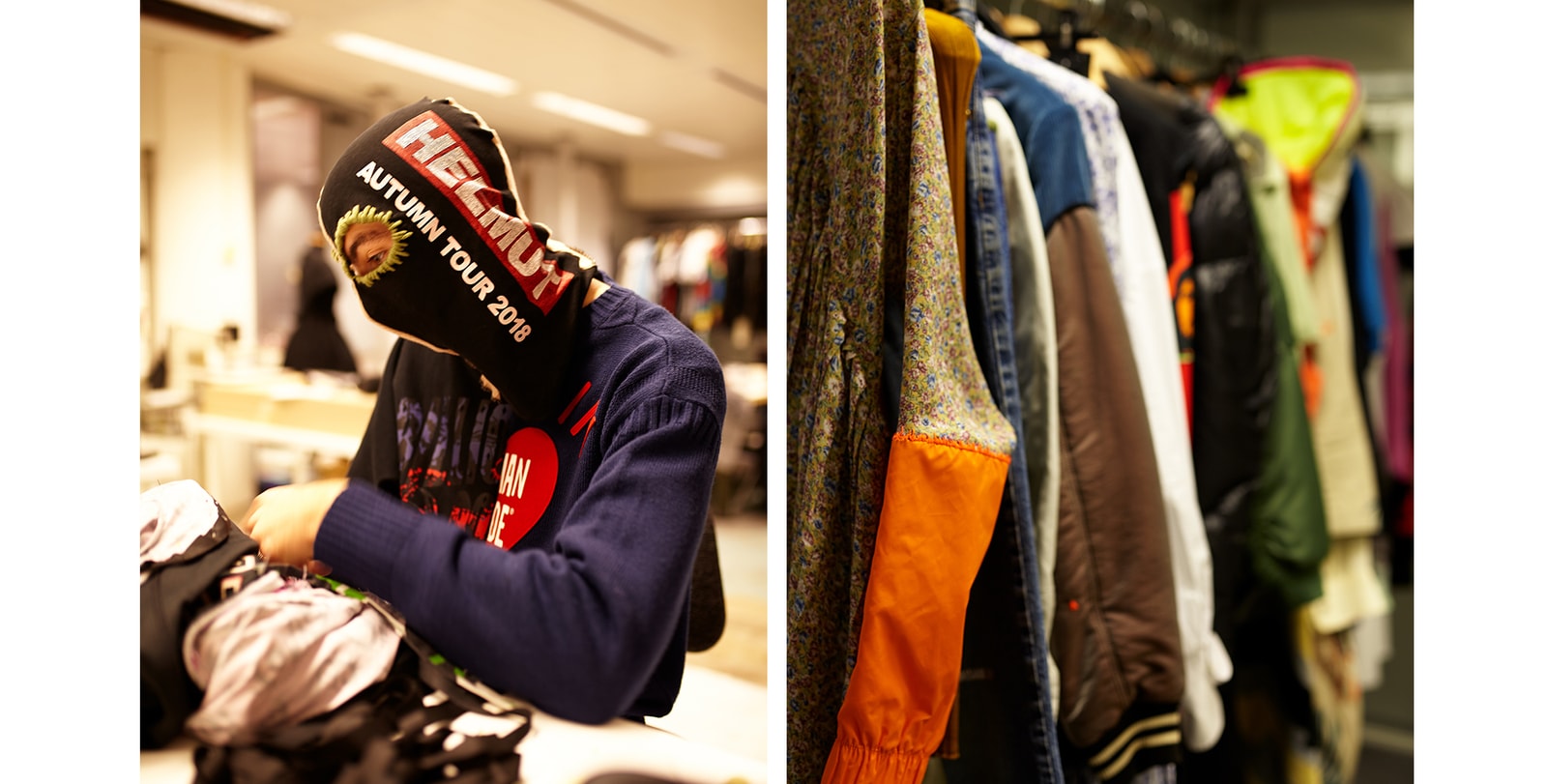 How would you describe your work to someone else?
There's a lot of energy in it, a lot of variation. It's always about brands mixing together—that's the core of the process. Now, we're working with more streetwear. I recently realized I like doing all these bits. It's not only couture or high fashion or streetwear—it's a sort of vibrant mix of all those elements. I just try to put them in one big bottle and mix them up.
What are some labels you haven't worked with yet but want to?
Oh my god, I think I've cut up literally every single label I would like to, to be completely honest. I would love to cut up some Balenciaga by Nicolas Ghesquière. I would also love to cut up some John GallianoDior couture.
If you cut up a really beautiful piece, do you ever have second thoughts about approaching it with scissors?
My whole studio responds like that. I'm the only one who doesn't freak out like that. Literally, all the people in my studio are like, "Oh no, don't cut!" Whereas I'm like, "Muahahaha!"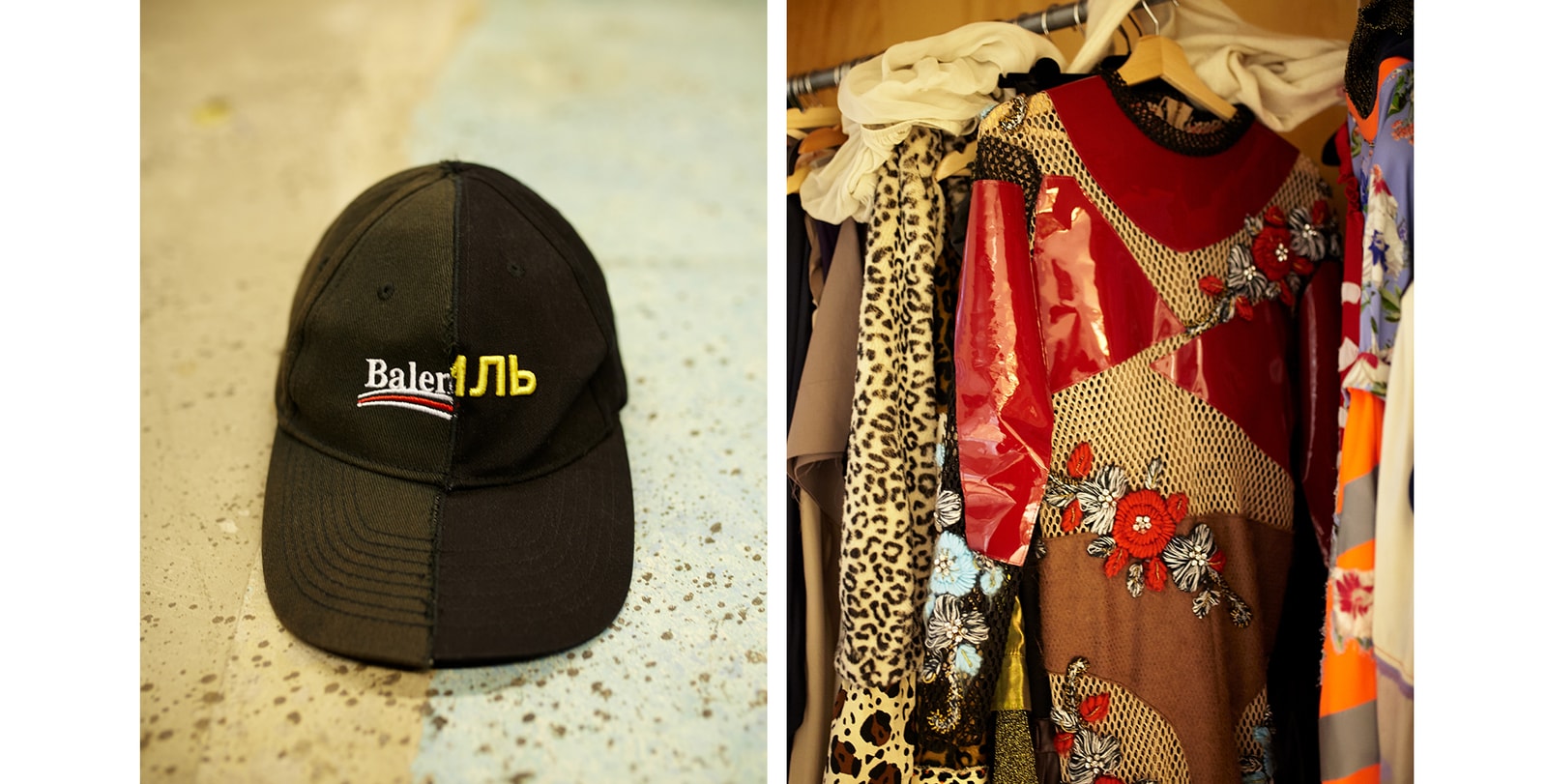 What's the effect that you want your work to ultimately have on others and on the outside world?
That people truly appreciate the design and start falling in love with it. I'd rather have someone not buy my clothes if it's for a party. The ultimate dream for me is a kind of co-parenting. You buy something, you take care of it, you let me know after a month how it's going with one of my babies. It's more about reusing.
That's what we're aiming to do now. We're working in direct collaboration with customers. So we go into their closet and take things they have that are ripped or things they don't wear anymore because they think it's old season. We take them back to the studio, and you get a completely new mini-collection made from the off-season things you had laying around. I think this kind of approach is the future. I just hope that people start appreciating the fact that there are people working with their hands. It's labor. It's not something where you click a button and it prints.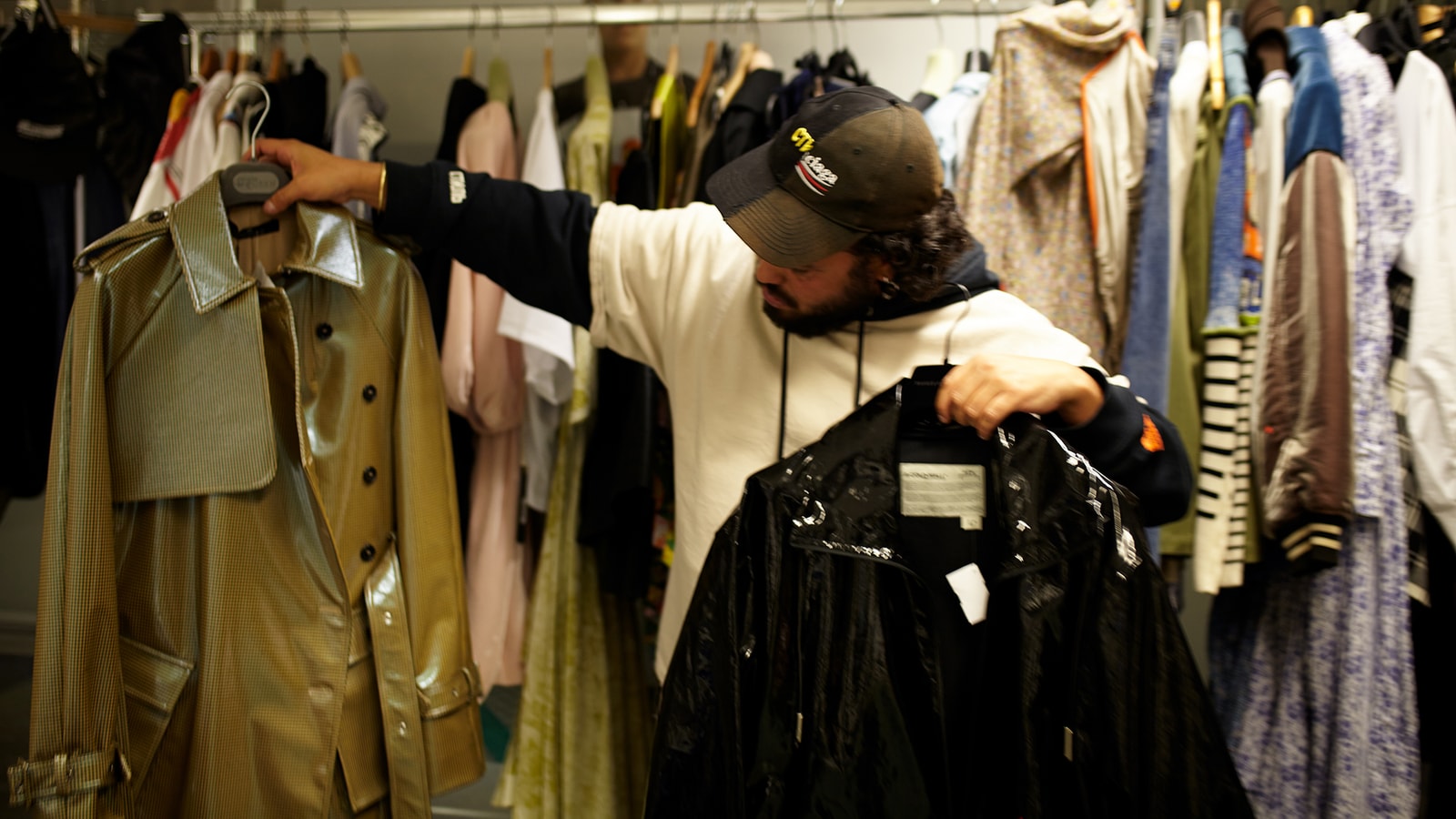 THIS STORY WAS ORIGINALLY PUBLISHED IN
HYPEBEAST MAGAZINE
ISSUE 28: THE IGNITION ISSUE. FIND OUT MORE
HERE
.
---