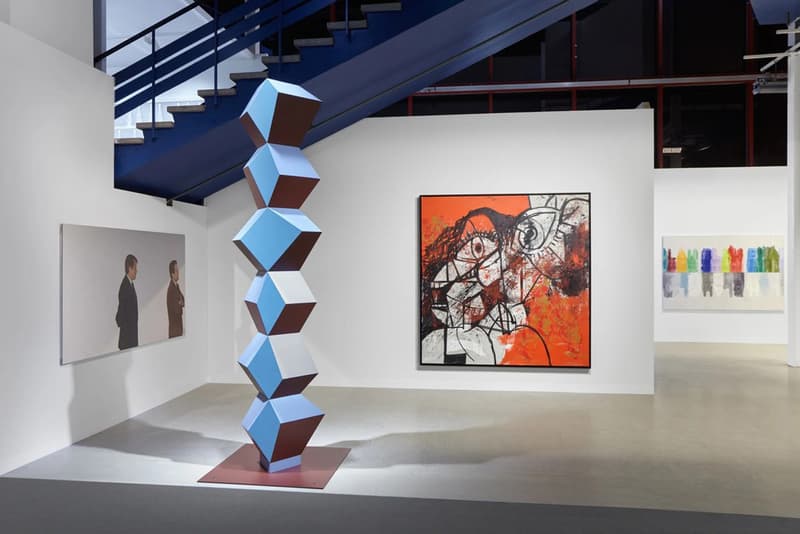 Art Basel Postpones 50th Anniversary Edition in Basel (UPDATE)
While enhancing digital efforts including its Online Viewing Rooms.
---
UPDATE: Art Basel announced this Thursday that it will postpone its June fair due to the coronavirus pandemic. The forthcoming edition will now run through September 17 until September 20, 2020. Preview days will take place prior to the public opening through September 15-16.
Marc Spiegler, Global Director, Art Basel expressed: "We thank our galleries for the support and understanding of our highly complex decision to postpone the fair. We hope that the situation improves swiftly, and we will work closely with our exhibitors to deliver a successful fair in September. At the same time, we are aware of how dynamic the COVID-19 situation is and will continue to monitor the developments closely. The health and safety of our exhibitors, partners, guests, and teams remain our main priority, and we will adapt all our planning to the developing situation."
In the meantime, Art Basel is looking to "invest in and enhance" its digital efforts to support artists and galleries including its Online Viewing Rooms which first launched at Art Basel Online Hong Kong. Visit Art Basel's website for further information.
Original article (February 26, 2020): Art Basel has revealed the entire exhibitor list for its 50th-anniversary edition in Basel this June. The 288 galleries come from 35 countries and will display works from the early 20th century to the present day. Twenty-three exhibitors are participating in the fair for the first time, including New York galleries Bridget Donahue, Company Gallery and Queer Thoughts, along with London's Union Pacific, Paris's High Art and Mumbai's Jhaveri Contemporary.
Feature and Statements, one of the fair's four main sections, presents booths that are curated around a single artist's work. Highlights of this section include charcoal drawings by Lee Krasner, sculptures by Mary Beth Edelson and rarely-seen works from the 1960s by Peter Saul. With an increasing interest in digitized experiences within the art world, Feature and Statements will feature digital works by DIS, JODI, and Alison Knowles. The second iteration of Online Viewing Rooms will also run concurrently with the fair.
Art Basel in Basel will run from June 18 to 21. For the full list of 2020 exhibitors, head to Art Basel's website.
In case you missed it, the art fair announced plans to implement online viewing rooms for its Art Basel Hong Kong edition instead of hosting a physical fair.