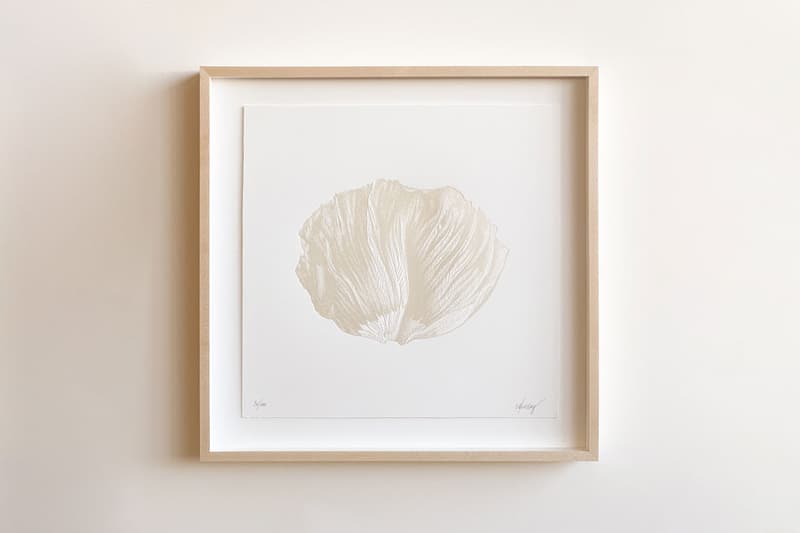 1 of 2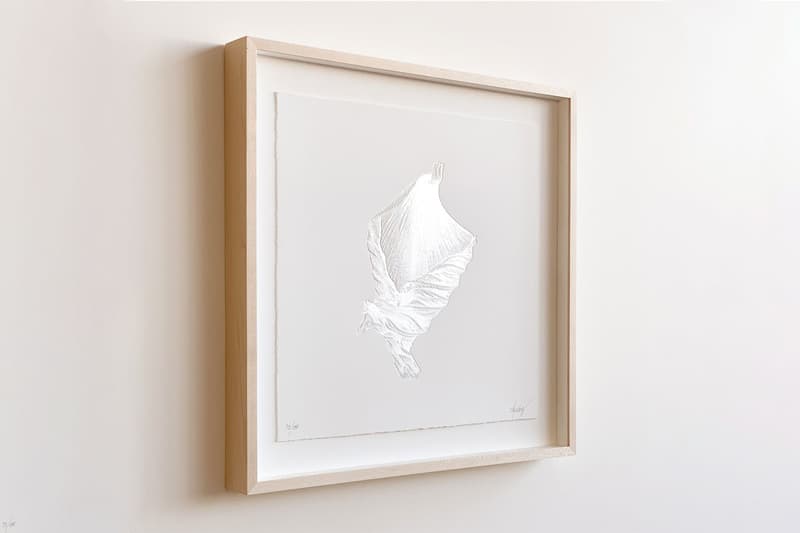 2 of 2
Cj Hendry to Release Intricate Petal Etchings Stamped in Pearl
"White on white vibes."
---
To celebrate her upcoming "EPILOGUE" exhibition, CJ Hendry has revealed her latest series of petal etchings centered around hyperrealistic depictions of flower petals. Hendry's latest move away from consumer products and ink blot-inspired works towards flower imagery showcases her ability to transform a classic art historical motif into "its own mini sculpture." From sunflowers and poppies to Japanese Lisianthus' and spotted orchids, Hendry crafts highly-detailed flower petal works that come to life on paper.
The all-white limited edition prints feature 10 different types of petals made from pearl color heat press on paper. "I've always wanted to make a piece that didn't have any color and these etchings are the result," Hendry explains. "A copper plate has been cut and tooled then heat pressed onto cotton paper leaving an embossed imprint of the petal drawing, finally layered with a pearl foil." Framed in a two-inch maple shadow box frame, the piece is marked by its striking attention to texture and detail.
Beginning April 10 at 6 p.m. EST, the an edition of 100 petal etchings will be available to purchase on CJ Hendry's website for $595 USD. While "EPILOGUE" was originally set to open to the public from April 3 to 12 in East London, the exhibition has been postponed to a later date.
Elsewhere, 1xRUN is launching a special series of limited prints and original artworks to celebrate Air Max Day.