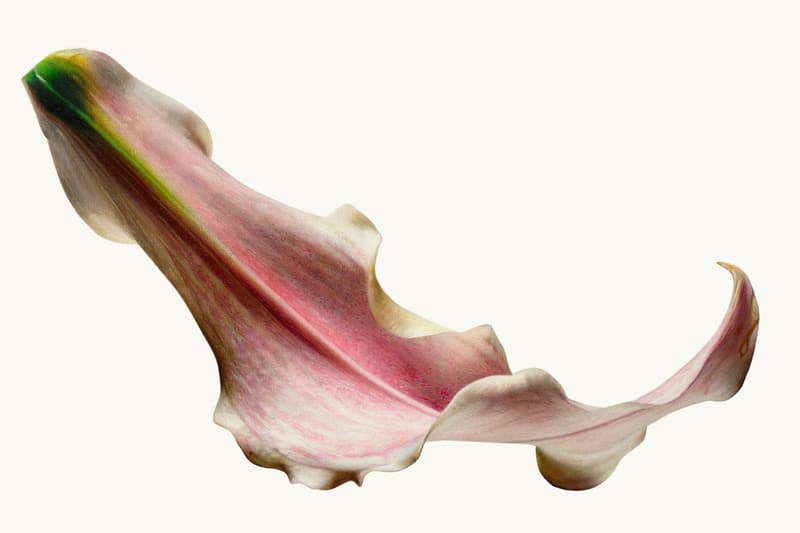 CJ Hendry to Showcase Intricate Petal Works in East London
With custom artworks available next month.
---
Last year, interdisciplinary artist CJ Hendry launched a 3,000-square-foot children's bouncing castle to showcase her artworks inspired by Rorschach inkblot tests. Departing from these boldly colored, abstract forms, the artist is now launching a new series depicting flower petals in a hyperrealist style. Hendry will showcase these detailed works in East London at her upcoming "EPILOGUE" exhibition.
"Ever since I started mucking around with being an artist, flower imagery kind of frustrated me," Hendry explained via Instagram. "It always seemed like the obvious and basic direction to go. I held off for many years because I just couldn't figure them out. So somehow petals make sense, the flower being broken down, not full of life. Each petal looks so different like its own like mini sculpture…"
Beginning in March, Hendry will release 50 small petal works on her website, along with medium works based on "custom whole flowers of your choice subject to seasonality and availability." Works will range from $13,200 USD to $37,500 USD.
"EPILOGUE" will be open to the public from April 3 to 12 in East London. Details on the exact location will release closer to the show's launch. Starting March 2, original artworks can be previewed on CJ Hendry's website, with actual purchases beginning March 18 at 6 p.m. EST.
Elsewhere in art, McCormick released an edition print entitled Somewhere I Can Walk Alone And Leave Myself Behind.