STUDIOUS Aims to Deliver Japanese Fashion to the World
CEO Masato Tani discusses the select shop's overseas expansions.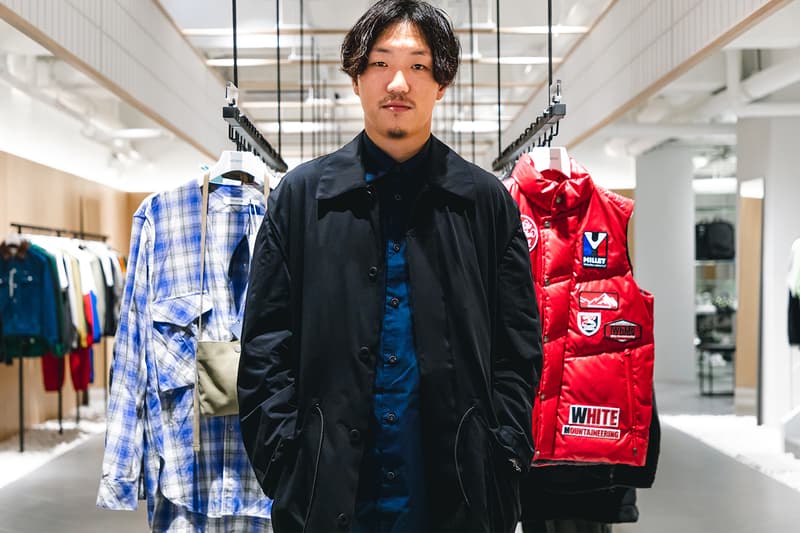 Back in 2017, leading Japanese select shop STUDIOUS embarked on an overseas expansion with its first location in Hong Kong. Already established as a mainstay of Harajuku, STUDIOUS, which is a division of TOKYO BASE Co., Ltd., hoped to leverage Hong Kong's international status to prove its place in the global fashion realm. That plan seems to have paid off, as now STUDIOUS has expanded its operations into China and, to kick-off a new decade, the brand has revamped its Hong Kong outpost to further introduce Japanese fashion styles to worldwide customers.
We recently sat down with TOKYO BASE Co., Ltd. CEO Masato Tani during the opening of the new Hong Kong location to learn more about the business side of STUDIOUS and gather insight about the changing Japanese fashion industry, in particular how a uniquely Japanese business model helped elevate STUDIOUS to its current international status.
Catch the interview with CEO Masato Tani below and take a look at the newly revamped Hong Kong outpost above.
Can you explain the concept behind STUDIOUS? How does it differ from the other names under TOKYO BASE Co., Ltd.?
STUDIOUS functions as a select shop that curates a selection from over 100 uniquely Japanese brands. UNITED TOKYO and PUBLIC TOKYO are our private labels, and serve as our personal expression of contemporary Japanese fashion. UNITED TOKYO is more focused on "Mode style" and PUBLIC TOKYO is centered around high-end casual style.
Can you speak about how the Japanese fashion industry has changed in recent years?
Being in business for three very different decades, I have noticed that Japan's distinct business model has slowly adopted elements from the outside. Undoubtedly the influence of the internet and social media has molded the current fashion landscape in Japan.
These advancements have allowed for a greater sense of "openness" and for the definition of "Japanese fashion" to become wider. But I do believe there is something special about the brands that have stayed true to their original vision, despite the increasing outside influences. Those Japanese labels that have survived strive to keep the industry true to its roots.
With the diversity of style across  Japan's various regions, how does STUDIOUS maintain relevance for its clientele?
We focus on a sense of curation that can touch on all elements of Japanese fashion. To maintain our relevancy with clientele in different regions, we do not try to simply match demand, we look to influence it. With a greater sense of focus on service, we hope that our various locations in Japan and around the world can push and educate our customers on exciting new forms of dress.
How did STUDIOUS make its way to Hong Kong?
We first opened our Hong Kong outpost back in 2018. It was quite a challenge, as the rent for commercial retail space is quite high in the city. We had to alter our vision for the city. But with our new location, we have created our original vision for STUDIOUS at Fashion Walk in Hong Kong.
Why was Hong Kong chosen as the region to open STUDIOUS' first overseas store?
We see Hong Kong as a global hub of Asia. We wanted to begin our overseas expansions here, as the city receives tourism traffic from all over the world. Since opening in 2017, our Hong Kong outpost has gained a solid footing with a strong local clientele and a steady stream of foreign customers. Our operations in Hong Kong have also served to show how STUDIOUS' business model centered around service can work anywhere.
What are the differences between the Asia market in comparison to the rest of the world?
Firstly, the Asian market for fashion is definitely much smaller in comparison to the rest of the world. Despite steady growth, fashion in Asia has not matured to a state like what is found in Europe. Which is the main reason why Asian fashion has become so popular around the world. This youthful attitude promotes the discovery of bold and bright styles that are distinctly unique.
What are the difficulties faced in an increasingly offline market?
Interestingly in Japan, the online market only accounts for 30 percent of total sales. We have not faced too great of a pressure to shift our focus away from offline retail expressions. We also have no pressing plans to establish e-commerce for our overseas locations just yet.
STUDIOUS has always been based on service, we want to build our customer base overseas on service. The image of our stores is based on how well we serve our shoppers. 
Can you elaborate on how service figures into the STUDIOUS model?
Absolutely, service in a way is more important than the clothing we carry. We use how we interact with our customers to introduce the labels we carry, as we believe Japanese brands are inherently tied to Japanese ways.
That's why when we open overseas stores, we send specially chosen Japanese staff to help us open the location and train the local staff on the service standards of STUDIOUS.
What do you expect for the future of STUDIOUS?
Following the opening of our new Hong Kong outpost, we will be continuing expansions into China. Looking towards a new decade for STUDIOUS, there are early talks of opening locations in Paris, London and New York.